The bodies of a man and woman missing in Georgia since New Year's Eve were found inside of a burned out truck in what authorities are describing as a murder-suicide.
Steven Rhodes and his wife Melissa Meeks Rhodes were reported missing on Dec. 31, 2018. They were last seen around 11 p.m. that day driving in Rhodes's black Ford pickup truck.
Melissa Rhodes's daughter alerted authorities because she was worried about her mother after attempts to reach her were unsuccessful.
"When she arrived home she observed some things that raised her suspicions about something being not quite right," Greene County Sheriff Donnie Harrison told WSB-TV. "We do know something took place that rose some red flags for the family and for us."
Some things in the yard of her mother's home on Bethany Church Road prompted her to alert the authorities.
"She observed some things that disturbed her in the yard," Harrison told the Athens Banner-Herald. "She couldn't locate her mother or her stepdad."
A deputy responded to the scene and determined that the evidence indicated some kind of domestic situation, triggering a search for the couple.
Sheriff's deputies and volunteers searched for the couple but struggled to find clues due to storms on New Year's Day and the fact that Steven Rhodes reportedly preferred to drive on back roads.
"Steven Rhodes liked to ride the dirt roads and that part of the county is pretty rural," Harrison said.
"We were told Rhodes had a tendency to take back roads," Harrison added to the Atlanta Journal-Constitution. "With all the rain we've had, it didn't make it easy for patrol cars."
Finally, late Tuesday deputies got a call about a truck that matched the description of the Ford. It was spotted by officers in Georgia State Patrol's helicopter, reported WDRW. The officers called in about 15 to 20 minutes after taking off and directed investigators to the where they spotted the vehicle.
"The helicopter spotted the vehicle, then we followed in and on foot," Taliaferro Sheriff Marc Richards said.
Richards told WSB-TV that the truck was found on Carters Ford Road in Taliaferro County burned out, with a shotgun and spent shells at the scene. The location was described by one reporter as "deep back in some woods."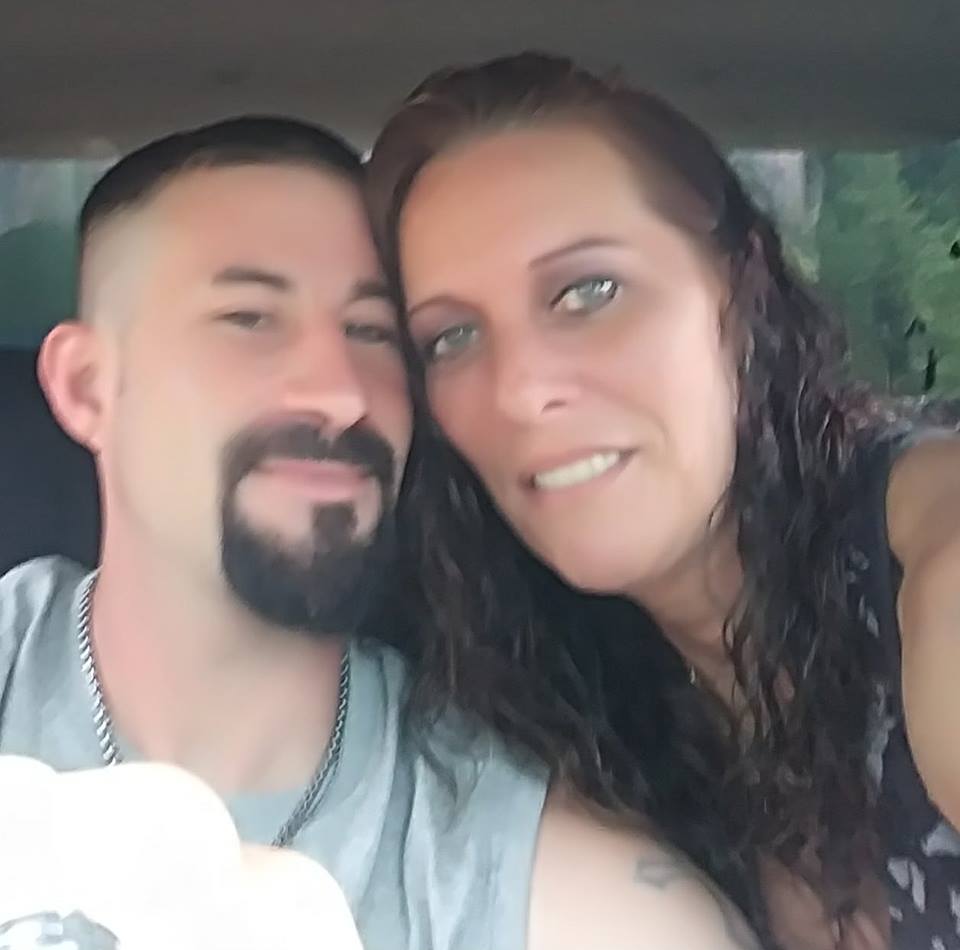 Richards said the truck was on private property.
The bodies of Steven and Melissa Rhodes were found inside, the sheriff said. Richards said it appeared to be a murder-suicide.
"It appears to me that he killed her, got outside the truck, lit the fire, got back in and killed himself," Richards said.
The Georgia Bureau of Investigation said in a press release that the truck was found on a logging road in Crawfordville and did have two bodies inside.
"The vehicle was burned and due to the condition of the two occupants, a positive identification could not be made," the agency stated. The bodies were going to be taken to the bureau's Medical Examiner's Office in Decatur where autopsies would be performed.
Richards acknowledged that authorities aren't completely sure the bodies are that of the Rhodeses. "We believe it's them, but we're still waiting on the positive identification," the sheriff told the Athens Banner-Herald.
The couple had no children together but Melissa Rhodes leaves behind three daughters from a previous marriage while Steven Rhodes leaves behind a son and a daughter. According to Melissa Meeks Rhodes's Facebook account, the couple had been married since Dec. 4, 2015, and lived in White Plains. She worked in flooring sales at Lowe's. Steven Rhodes's Facebook did not list a workplace.
The investigation is ongoing and anyone with information was asked to call the bureau at 706-595-2575 or the Taliaferro County Sheriff's Office at 706-456-2345.