The death of an American tourist in the Dominican Republic has been confirmed by the U.S. State Department, making him the 16th tourist to die in the country since June 2018.
"We can confirm the death of a U.S. citizen in the Dominican Republic in March 2019," a state department spokesperson told ABC in a statement. "We offer our sincerest condolences to the family for their loss. Out of respect for the family during this difficult time, we do not have additional information to provide."
Tracy Jerome Jester Jr., 31, was visiting the island with his sister in mid-March when he began feeling sick, his mother Mandy Moore told the broadcaster.
Moore spoke to Jester around 7:40 p.m. at night; he told her he and his sister went sightseeing and had a flight back to the United States the next morning. Shortly after hanging up, Moore got a call from her daughter, who said Jester was vomiting and having trouble breathing.
Jester "just dropped to his knees and started throwing up blood, and was calling for Mama," Moore said.
An American man died while vacationing in the Dominican Republic in March, the U.S. State Department and the man's family told @ABC News — making him the 11th American tourist to die in the Caribbean country since June 2018. https://t.co/33LgsrfiGa

— ABC News (@ABC) July 15, 2019
"I was panicking because I couldn't get to my children," she added.
By 4:40 a.m., Jester had died.
The man's body was returned to the family and the death certificate lists "respiratory issues" as the cause of death.
Moore told WSB-TV that her son told her over the phone that he drank a soda that tasted weird the day before he ended up dying.
Moore thinks her son's death is linked to the rash of suspicious deaths in the country, noting he was healthy and did not have health issues.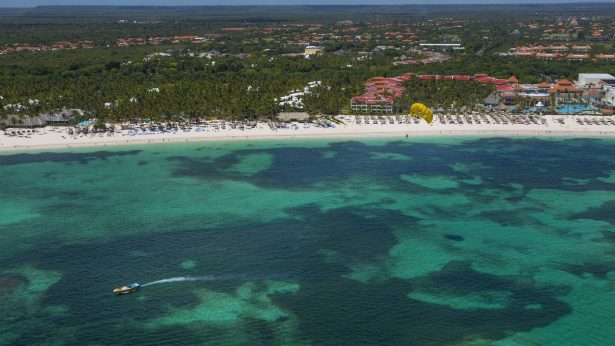 "Being a mom, I want to go to where he was, where he died at last. Something is wrong, my son is gone. Something is really wrong," Moore said.
According to an obituary for Jester, he died on March 17.
According to his Facebook page, Jester went to Mary Persons High School, graduating in 2006, and grew up in Forsyth. It said he worked in video production.
His last post was on March 11.
It wasn't clear where Jester was staying when he died.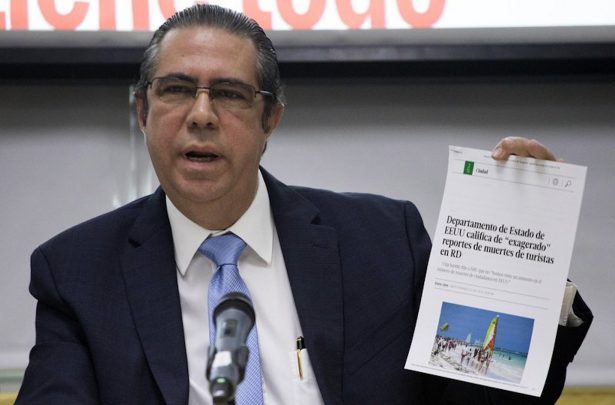 While loved ones say the deaths that have occurred since June 2018 took place under suspicious circumstances, Dominican officials have insisted nothing has been found to support those claims as of yet.
Tourism Minister Francisco Javier Garcia at a June 21 press conference accused reporters of fueling the furor surrounding his country.
"The Dominican Republic has seen an exaggerated number of Americans in the Dominican Republic who have died," Garcia said, reported Fox News. "And media have taken it as an avalanche of deaths."
"The Dominican Republic is a safe country," he added. "In the Dominican Republic, there are no mysterious deaths."
He said that officials there have "nothing to hide" even as he dismissed reports that counterfeit alcohol was to blame for at least some of the fatalities and assessments by some medical professionals that victims displayed symptoms consistent with poisoning.
"If there was any 'poisoning' because of poor use of pesticides, then more people should have been affected," he said.
Reports on the deaths began in early June after a Maryland couple was found dead in their hotel room at the Bahia Principe resort in La Romana. It was soon discovered that a Pennsylvania woman had suddenly died at the same resort just five days earlier and family members of other Americans who had died in the country began speaking to the media about their suspicions.