Former New York City Mayor Rudy Giuliani has been accused of sexual assault, abuses of power, and other misconduct by a former employee, according to a lawsuit filed on May 15.
The 70-page lawsuit (pdf), filed in the Supreme Court of the State of New York, lists Noelle Dunphy, allegedly a former director of business development for a number of Giuliani-owned companies, as the plaintiff.
According to the lawsuit, Dunphy began working for Giuliani in 2019, when the latter was "at the height of his influence," having served as former President Donald Trump's attorney for legal challenges in several states.
Dunphy was to be paid an annual salary of $1 million plus expenses for the "once-in-a-lifetime opportunity," her lawyers said.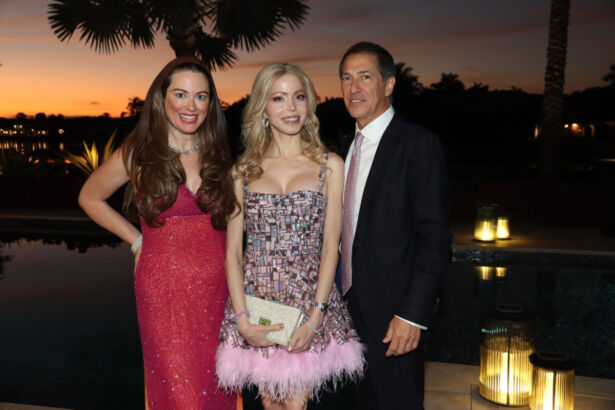 Additionally, Giuliani, 78, offered to provide pro bono legal representation to Dunphy in connection with an ongoing dispute involving "an abusive ex-partner," her lawyers said.
However, lawyers for the plaintiff claim that Giuliani was motivated to hire Dunphy owing to a "secret desire to pursue a sexual relationship" with her and that he allegedly began abusing her almost immediately after she started working for him.
"He had fashioned himself publicly as a major player in American politics, a successful businessman, and an important powerbroker who wielded enormous control over others," lawyers for Dunphy wrote of Giuliani. "He made clear that satisfying his sexual demands—which came virtually anytime, anywhere—was an absolute requirement of her employment and of his legal representation."
"Giuliani began requiring Ms. Dunphy to work at his home and out of hotel rooms, so that she would be at his beck and call. He drank morning, noon, and night, and was frequently intoxicated, and therefore his behavior was always unpredictable," they continued.
Dunphy's Employment 'Kept Secret'
According to the lawsuit, which also names three of Giuliani's companies, Dunphy was hired by Giuliani while he was in the midst of an "acrimonious divorce" from his third wife Judith and he told Dunphy that her employment would need to be kept "secret" until the divorce proceedings were over.
"He claimed that his 'crazy' ex-wife and her lawyers were watching his cashflow and that his ex-wife would 'attack' and 'retaliate' against any female employee that Giuliani hired," the lawsuit states, adding that Giuliani promised Dunphy that his divorce would be resolved "any day now."
Lawyers for Dunphy claimed that on the very first day she began working for Giuliani, he kissed her in the back seat of a limo and asked if he could enter her home.
"Ms. Dunphy was stunned and shaken," her lawyers wrote. "She politely declined and thanked him for her new job and his legal representation. As he was preparing to leave, Giuliani told Ms. Dunphy that since they would be working from different locations that week, he would like it if Ms. Dunphy sent him some flirtatious photos."
According to lawyers, Giuliani's behavior toward Dunphy worsened over time and he began asking her "extremely personal details relating to her past, including explicit details about prior sexual encounters."
He later forced her to perform oral sex on him, which she did "against her will," before forcing her to have sexual intercourse with him for the first time a month after she began working for him, lawyers claim.
The lawsuit states that Giuliani "took Viagra constantly" and that Dunphy "worked under the constant threat that Giuliani might demand sex from her at any moment."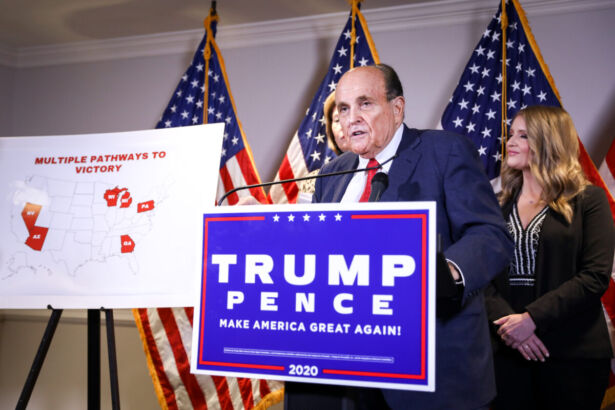 'Racist, Antisemitic Remarks'
"In addition to his sexual demands, Giuliani went on alcohol-drenched rants that included sexist, racist, and antisemitic remarks, which made the work environment unbearable," lawyers for Dunphy wrote.
Giuliani also allegedly demanded often that Dunphy "dress as conservatively as possible when out in public or at work events" and forbade her from "seeing or talking on the phone with anyone without his approval," lawyers said.
The lawsuit states that Dunphy has recordings of her interactions with Giuliani and that he gave her permission to record her interactions with him, as well as his interactions with others "anytime, anywhere."
Dunphy was fired in January 2021 without pay, according to her lawyers.
In a text message to Dunphy at the time of her termination, Giuliani allegedly told her it was best if they not communicate, adding, "you have nothing to be afraid of and nothing to sue me for."
"I have no animosity to you. You can feel safe that I would do nothing to hurt you and I feel sorry for you. I had hoped you got over your unjust claims of being afraid and wanting to sue. This is just not a basis for any form of communication. Sorry, I tried to make it sensible," he wrote.
Giuliani 'Unequivocally Denies Allegations'
Giuliani and his companies committed "unlawful abuses of power, wide-ranging sexual assault and harassment, wage theft, and other misconduct," lawyers for Dunphy said.
Dunphy is seeking $10 million in compensation from Giuliani.
Giuliani's communications adviser, Ted Goodman, said in a statement to CBS News on Monday that Giuliani "unequivocally" denies the allegations made by Dunphy.
Goodman added that "every news outlet covering this story must include the fact that an ex-partner accused her of being, 'an escort that fleeces wealthy men.'"
"He [Giuliani] claimed she's taken part in 'prior schemes to defraud high net-worth men,' according to a 2016 New York Post story. He also claimed she, 'bragged about extorting $5 million' from the son of a successful Wall Street investor, with a fake rape claim in 2011. Mayor Giuliani's lifetime of public service speaks for itself and he will pursue all available remedies and counterclaims," Goodman said.
In a separate statement to the New York Daily News, a Giuliani representative said that the former Trump lawyer and Dunphy dated "for a while" but that Dunphy was never employed by Giuliani or any of his entities.
They added that the lawsuit is "pure harassment and an attempt at extortion."
Dunphy also filed a related "summons with notice" against Giuliani in January, seeking $3.1 million.
The Epoch Times has contacted Giuliani's communications adviser for further comment.
From The Epoch Times