Republican lawmakers are demanding answers after President Joe Biden gave his first extensive comments on the U.S. military responses to a Chinese spy balloon and three unidentified aerial objects on Thursday.
"We don't yet know exactly what these three objects were. But nothing right now suggests they were related to China's spy balloon program or that they were surveillance vehicles from any other country," Biden said at the White House.
He added, "The intelligence community's current assessment is that these three objects were most likely balloons tied to private companies, recreation, or research institutions studying weather or conducting other scientific research."
A U.S. fighter jet shot down the Chinese spy balloon off the coast of South Carolina on Feb. 4, but not before it crossed the continental United States for days. The U.S. military has since shot down three more objects—one over Alaska on Feb. 10, another over Canada's Yukon territory on Feb. 11, and one over Michigan's Lake Huron on Feb. 12.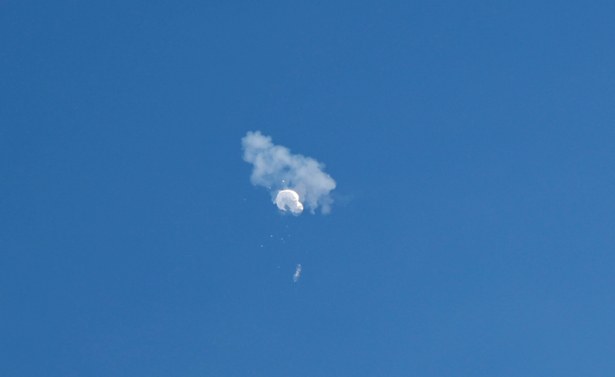 The president said that his decision to shoot down the balloon had sent a clear message: "The violation of our sovereignty is unacceptable."
He again defended his decision to shoot down the balloon over water, saying on Thursday that shooting it down over land would have posed "a risk to people on the ground."
Biden also said he expects to talk to Chinese leader Xi Jinping about the balloon incident.
"We'll also continue to engage with China, as we have throughout the past two weeks," Biden said. "As I've said since the beginning of my administration, we seek competition, not conflict, with China.  We're not looking for a new Cold War."
Republicans
Following Biden's address, several GOP lawmakers took to Twitter to press the administration for more answers.
"Biden's comments on the balloons in our airspace left us with no answers, just questions," wrote Rep. Stephanie Bice (R-Okla.), who sits on the House Armed Services Committee.
"Why allow a #CCP [Chinese Communist Party] spy balloon to cross the nation but instantly shoot down balloons which he claimed could be for recreational purposes? The American people continue to lose faith in him," Bice added.
Sen. Steve Daines (R-Mont.) wrote that Biden "continues to lead from behind."
"It took the president two weeks to address the American people after the spy balloon was spotted," Daines added. "I will continue to demand the administration address these and other important issues because right now President Biden is not providing for the safety and security of the American people."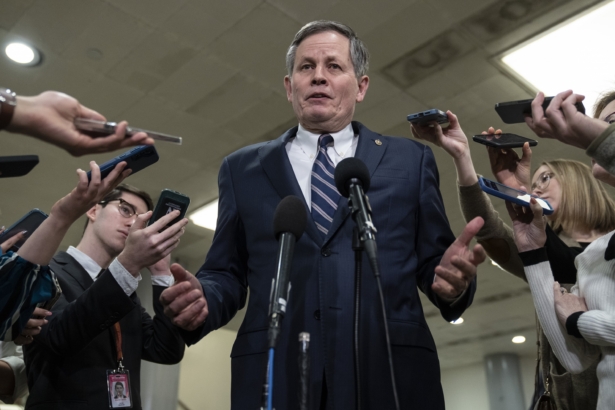 Daines previously published a list of questions that he would like the administration to answer, including how close did the Chinese balloon get to the Malmstrom Air Force Base in Montana, and how many square miles of his state and the country the balloon could have collected surveillance over.
Sen. Tom Cotton (R-Ark.) questioned why Biden didn't shoot down the balloon when it was over the Aleutian Islands.
"The CCP is laughing at him, which is dangerous for America," Cotton wrote.
According to the Pentagon, the balloon entered the U.S. air defense zone north of the Aleutian Islands on Jan. 28 and flew over Alaska and Canada, before reentering U.S. airspace over Idaho on Jan. 31.
Democrats
However, some Democrat lawmakers applauded Biden for giving a public address about the recent incidents.
"I appreciate @POTUS telling the American people what we've been hearing behind closed doors. Greater transparency establishes greater trust in government & provides the American people with the information they deserve," Sen. Richard Blumenthal (D-Conn.) posted on Twitter.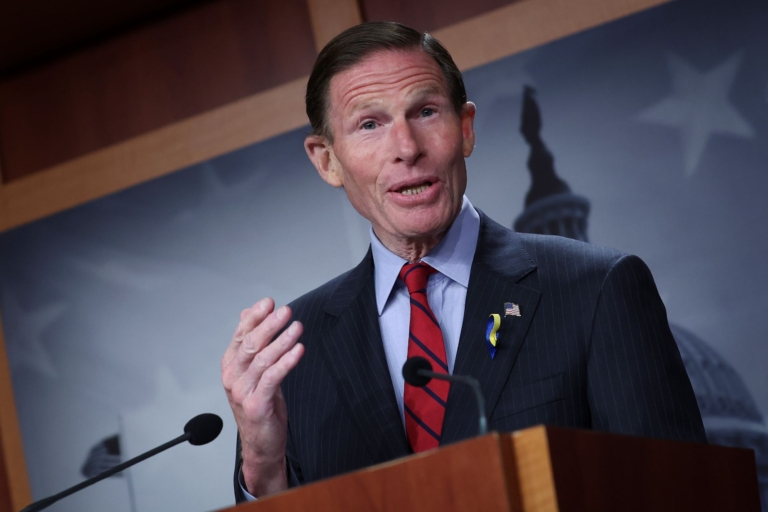 Rep. Glenn Ivey (D-Md.), a member of the House Homeland Security Committee, was asked about his take on what Biden said, in an interview with ABC News on Thursday night.
"'I'm not in the school of we need to shoot first and ask questions later. So I preferred the approach the president has taken so far," Ivey said. "I thought it made sense on the first shooting to wait until that balloon had cleared, you know, the places where people could get injured by falling debris."
As for China, Ivey pointed to the recent agreement between the United States and the Philippines, which gave the U.S. military access to four more military bases in the Southeast nation.
Ivey said the new military agreement "was a big strong show of force for the United States with respect to China in that region."
From The Epoch Times