Republican National Committee (RNC) Chair Ronna McDaniel said Sunday that all GOP presidential candidates who want to take part in the first presidential debate need to agree to a pledge to support the eventual 2024 Republican nominee.
"Anyone getting on the Republican national committee debate stage should be able to say, 'I will support the will of the voters and the eventual nominee of our party,'" McDaniel told CNN's "State of the Union" on Sunday.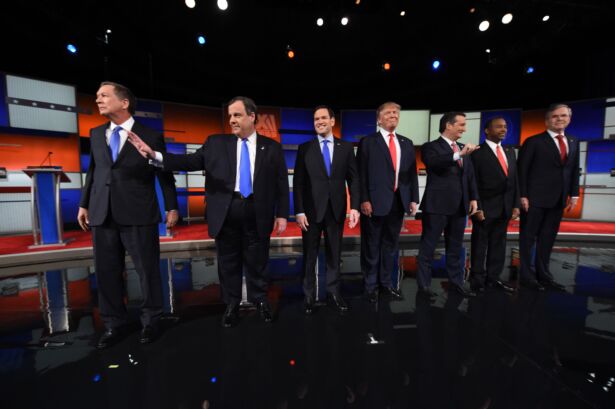 However, when asked about how the RNC could enforce such a rule, McDaniel did not provide a specific answer.
"We're saying you're not going to get on the debate stage unless you make this pledge. I think people in our party really want to see that. They want to see us come together. They don't want the infighting," McDaniel said in response. "We saw big races lost this cycle, because of Republicans refusing to support other Republicans," she added.
"Unless we fix this in our party, unless we start coming together, we will not win in 2024," she added.
During the CNN interview, host Dana Bash played a clip of former President Donald Trump's appearance on the Hugh Hewitt Show this month, where he was asked if he would support the eventual Republican nominee. "It would have to depend on who the nominee was," Trump said.
In response, McDaniel said that Trump and all the other Republican candidates had signed the RNC's pledge during the 2016 election. However, McDaniel signaled that not all of the candidates have signed the pledge.
"I think they're all going to sign it. I really do," she said. "I think President Trump would like to be on the debate stage," she added.
Bash also asked McDaniel about potential Republican 2024 candidates who oppose Trump signing the loyalty pledge. "I think you support the voters," she responded.
"I am Mitt Romney's niece and I was appointed to the RNC by Donald Trump. And I would support both of them … if they were the nominee of our party over Joe Biden. But I don't know if they would support each other," McDaniel said.
What Comes Next
The first Republican presidential debate will be held in August in Milwaukee, Wisconsin. In an email sent last week, McDaniel told RNC members that no other debates have been sanctioned so far and no final rules have been set, reported The Washington Post.
"The Committee will continue its work and will release updates as they become available," McDaniel wrote. "We have a long way to go, but I am confident we will be able to showcase our eventual nominee in a world class fashion."
As of Sunday afternoon, Trump and other would-be GOP challengers have not issued a public comment on her remarks. So far, other than Trump, former South Carolina Gov. Nikki Haley and businessman Vivek Ramaswamy are the major Republicans to have announced presidential bids.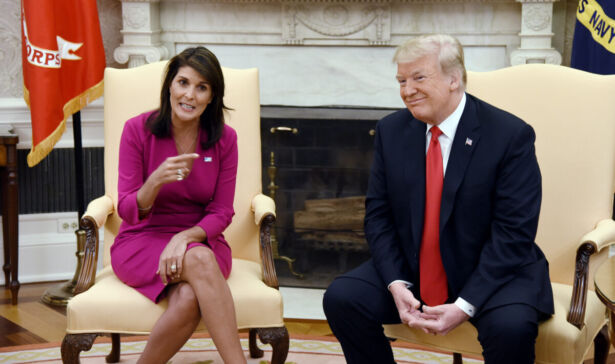 A recent poll found that Trump received support from 43 percent of registered Republicans, while 31 percent said they supported Florida Gov. Ron DeSantis and just 4 percent picked Haley, who announced her White House run earlier this month. The poll came before Ramaswamy announced his bid last week on Fox News' "Tucker Carlson" program.
There is speculation DeSantis may run for president but has not announced his intention to do so. Former Vice President Mike Pence, who also is weighing a White House bid, got 7 percent of Republican support in the poll, essentially tied with Haley, according to the Reuters-Ipsos poll released in mid-February.
Last week, DeSantis traveled to New York, Chicago, and Philadelphia to speak to law enforcement groups on criminal justice matters. He also will headline Republican fundraisers in Alabama, California, and Texas early next month, reports say.
DeSantis this week waded into foreign affairs by criticizing Biden's Ukraine policies, saying on the Fox News Channel that Russia does not pose a threat to Europe and that Biden should be focusing more on China.
Reuters contributed to this report.
From The Epoch Times