Sen. Lindsey Graham (R-S.C.) warned House Speaker Kevin McCarthy (R-Calif.) that China would be the beneficiary of the U.S. defense budget proposed in the tentative debt ceiling deal.
"I respect Kevin McCarthy. I want to raise the debt ceiling. It would be irresponsible not to do it. I want to control spending. I'd like to have a smaller IRS. I'd like to claw back the unused COVID money. I know you can't get the perfect—but what I will not do is adopt the Biden defense budget and call it a success," Graham told Fox News on May 28.
"Kevin said that the defense is fully funded. If we adopt the Biden defense budget, it increases defense spending below inflation," Graham added.
"The Biden defense budget was a joke before, and if we adopt it as Republicans we will be doing a great disservice to the party of [former President] Ronald Reagan," he added. "The biggest winner of the Biden defense budget is China because they'll have a bigger navy."
The debt ceiling agreement negotiated between the White House and Republican leaders in the House would cap defense funding at President Joe Biden's defense budget request, at $886 billion in fiscal 2024, about a 3.5 percent increase. That is below the current rate of inflation, which was 5 percent in March and 4.9 percent in April.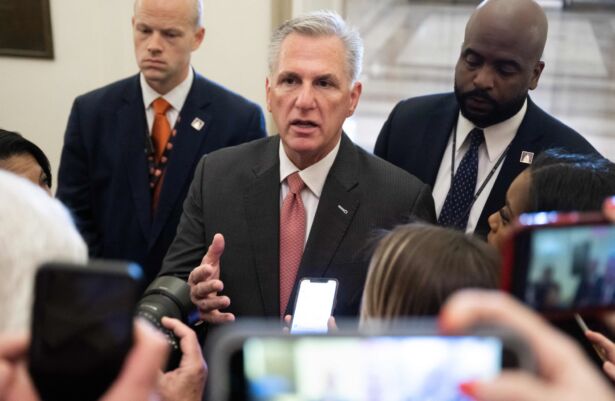 Navy
The Navy's share of the FY2024 defense budget is estimated at $255.8 billion, an amount that Republican lawmakers have argued is inadequate given how quickly China is building up its navy.
During a congressional hearing in March, U.S. Navy Secretary Carlos del Toro acknowledged that under the current budget proposal, the U.S. Navy would have 291 ships by 2028, while China would have "upward of 440" ships.
As of April, the U.S. Navy had a fleet of 298 ships, according to the the Congressional Research Service (pdf).
China currently maintains the largest navy in the world. According to the Pentagon's 2022 report on China's military (pdf), the Chinese navy has about 340 ships and submarines, including approximately 125 major surface combatants.
"The overmatch with China is real. The Biden defense budget makes it even worse for us. I look forward to the details, but if you send me the Biden defense budget to the United States Senate and declare it fully funds the military, you will have a hard time with me," Graham said.
The South Carolina senator added that he would not be "intimidated" by June 5, the deadline marked by Treasury Secretary Janet Yellen to avoid a default on the nation's financial obligations.
"We should raise the debt ceiling, but we should not cripple the military's ability to defend the nation as a trade-off," Graham added. "Spending below inflation is not fully funding the military. Cutting the size of the Navy only helps China."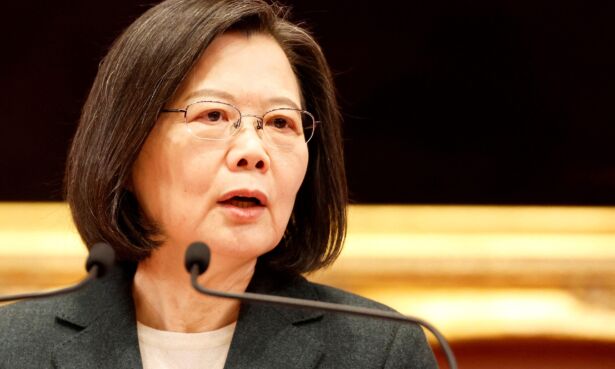 Taiwan
During the Fox News interview, Graham was also asked to comment about U.S. military supply, in the event that China decides to invade Taiwan.
"Ukraine's consumption of U.S.-supplied materiel is outstripping the capacity of American defense firms to quickly replenish it," host Shannon Bream said, quoting from a February article from Defense News. "A Center for Strategic and International Studies report last month found the U.S. defense-industrial base is unprepared for a notional battle with China over Taiwan."
"How do we manage that?" Bream asked Graham.
"If you don't see the connection between Ukraine and China, you're missing a lot," Graham responded. "We need more defense spending. They're right about the weapons. We need to increase our arsenal. We have multiple threats. Let's help Ukraine defeat [Russian President Vladimir] Putin. End the war on favorable terms in Ukraine, you'll make China less likely to invade Taiwan."
He added: "The defense budget that they're proposing as part of this deal makes it impossible for us to do the things we need to do. You're reducing defense spending at a time we need more of it."
The report, which was published in January, found that the United States would likely run out of key long-range, precision-guided munitions in less than one week in a battle against China defending Taiwan.
"These shortfalls would make it extremely difficult for the United States to sustain a protracted conflict—and, equally concerning, the deficiencies undermine deterrence," the report says. "These problems are particularly concerning since China is heavily investing in munitions and acquiring high-end weapons systems and equipment five to six times faster than the United States, according to some U.S. government estimates."
Taiwan is a self-ruled democracy with its own military, constitution, and currency. However, the Chinese Communist Party sees the self-ruled island as a part of its territory that must be reunited with the mainland, by force if necessary.
From The Epoch Times