Republican contender Nikki Haley slammed her rival Vivek Ramaswamy over his presence on TikTok, the hugely popular Chinese video-sharing app that has attracted criticism for its potential as an espionage tool for Beijing.
The 38-year-old entrepreneur is the only 2024 candidate so far to have joined the platform, days after he called it a tool helping Beijing to push "digital fentanyl" to Americans. The candidate credited YouTube influencer and boxer Jake Paul for changing his mind, arguing the platform is critical in reaching out to young people.
Confronted by a moderator about whether a commander-in-chief should be "so easily persuaded by an influencer," Mr. Ramaswamy told the audience he had a "radical idea for the Republican Party."
"We need to win elections. And part of how we win elections is reaching the next generation of young Americans where they are," he said. "We're only going to ever get to declaring independence from China, which I favor if we actually win. So while the Democrats are running rampant reaching the next generation three to one, there's exactly one person in the Republican Party which talks a big game about reaching young people, and that's me."
His response ignited a wave of disapproval from the debate stage.
"This is infuriating because TikTok is one of the most dangerous social media answers that we could have. Honestly every time I hear you, I feel a little bit dumber for what you say," Ms. Haley told him, bringing chuckles from the crowd.
"Because I can't believe—they hear you got a TikTok situation, what they're doing is these 150 million people are on TikTok, that means they can get your contacts, they can get your financial information, they can get your emails, they can just say these messages, China knows exactly what they are doing," Ms. Haley said, adding that "we can't trust you."
TikTok, owned by Beijing-based tech giant ByteDance, has been banned from government devices in a growing number of countries, including the United States, Canada, the U.K., the European Union, and Australia over national security concerns.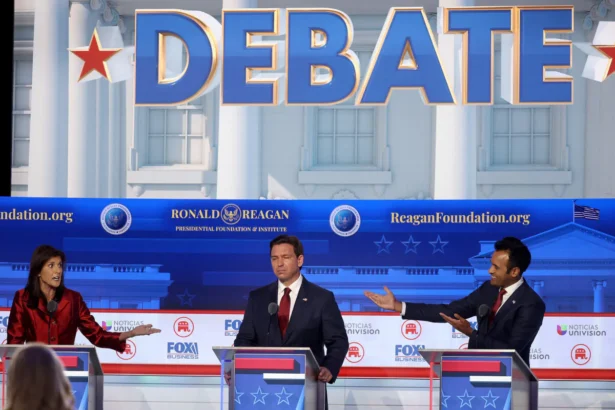 While the app's executives have played down its links to China, the app has carefully hewed to the regime's talking points, with TikTok's CEO Shou Zi Chew reluctant to acknowledge whether or not human rights abuses are occuring in China's Xinjiang region against Uyghurs.
Lawmakers across political spectrums have raised concerns of the viral app possibly handing U.S. user data to Beijing authorities. The app itself is also highly addictive due to its algorithm that offers customized content based on user behavior.
Mr. Ramaswamy, without addressing the security concerns, said that he wants to bar anyone under 16 from using "addictive social media."
"This isn't Republican or Democrat, but if you're 16 years old or under you should not be using an addictive social media product, period," he said. "This is something that we can both agree on and we can revive both the mental health of this country while stopping the fentanyl epidemic."
His deputy communications director, Stefan Mychajliw, later said that Mr. Ramaswamy's position on TikTok was "very simple."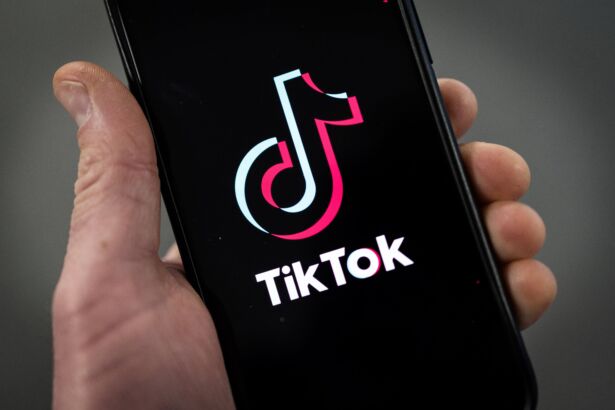 "Vivek Ramaswamy has to reach the youth vote," he told The Epoch Times after the debate. "These are the rules of the game: Vivek Ramaswamy does not make them, we need to reach the youth vote."
Chris Grant, senior advisor to Mr. Ramaswamy's campaign, echoed those points. He didn't clarify whether Mr. Ramaswamy uses TikTok on his personal cell phone given the security concerns.
"He's been very clear, you're not going to win these elections by isolating a critical piece of communication that talks to voters at this party," he told The Epoch Times.
"Look, they hammered him on it today, he's decided and rightfully so that that's the way to talk to younger voters, and that's what he's doing."
Regarding whether he considers Ms. Haley a threat to Mr. Ramaswamy, Mr. Grant responded in the negative.
"We don't spend a lot of time thinking about Nikki Haley," he said. "Nikki Haley clearly spends a lot of time thinking and getting angry about Vivek Ramaswamy."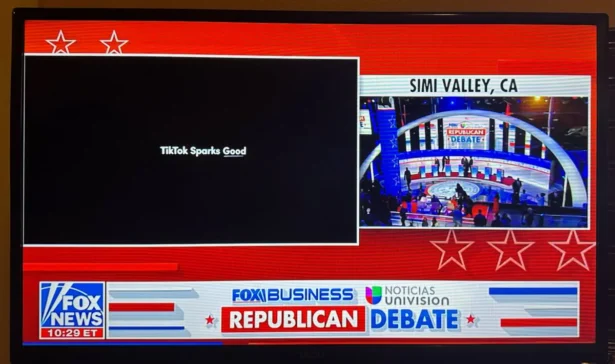 Despite the overwhelming negative perception of TikTok during Wednesday night's debate, the app made its appearance in other ways. A video ad displaying the words "TikTok Sparks Good" ran multiple times on Fox Business during the debate, telling viewers at one moment that someone named Jessie had made successful home soap-making businesses on TikTok.
Janice Hisle and Nathan Worcester contributed to this report.
From The Epoch Times