Hamas has released two U.S. citizens—a mother and her daughter who were kidnapped during the terrorist group's surprise attack on Israel on Oct. 7—in response to mediation efforts by the Qatari government.
Judith Tai Raanan and her 17-year-old daughter, Natalie Raanan, were handed over to Israeli security forces at the Gaza border on Friday.
They were then taken to an Israeli military base to be reunited with family, according to the Israeli Prime Minister's Office.
"Two of our kidnapped are home. We will not relent in our effort to return all of the kidnapped and the missing," Israeli Prime Minister Benjamin Netanyahu remarked, according to his office.
"At the same time, we continue to fight till victory," he added.
The two Americans had been on a trip to southern Israel from their home in suburban Chicago to celebrate a Jewish holiday, their family said. They had been staying at the kibbutz of Nahal Oz, near Gaza, when Hamas fighters took them and other hostages during the attack on Oct. 7.
The pair, who also hold Israeli citizenship, were the first hostages to be released. More than 200 are still being held.
President Joe Biden said he was "overjoyed" by their release and thanked the governments of Qatar and Israel "for their partnership" in securing the release.
"Our fellow citizens have endured a terrible ordeal these past 14 days, and I am overjoyed that they will soon be reunited with their family, who has been wracked with fear," he said in a statement.
Mr. Biden said that his administration has been "working around the clock" to secure the release of American hostages, and "we have not ceased our efforts to secure the release of those who are still being held."
"As president, I have no higher priority than the safety of Americans held hostage around the world," the president added.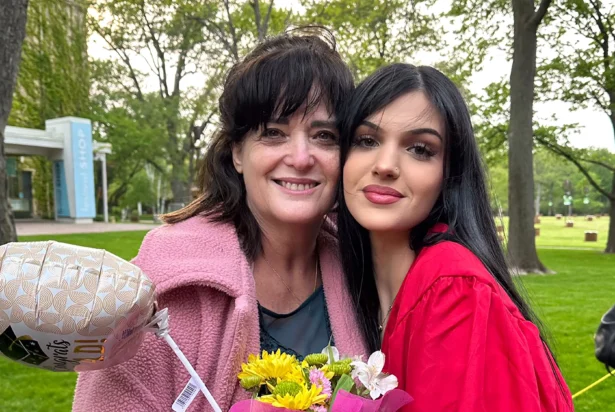 Hamas said the hostages were released "for humanitarian reasons" and "to prove to American people and the world that the claims made by Biden and his fascist administration are false and baseless."
The terrorist group also said the release was made in response to Qatar's mediation efforts.
Israel Defense Forces (IDF) Spokesperson Daniel Hagari responded to the hostage release in a statement, saying:  "Hamas presents itself to the world as having returned the women they took hostage on humanitarian grounds, while Hamas is in fact a murderous terrorist organization that right now is holding infants, children, women and elderly people hostage in the Gaza Strip, and continuing to commit crimes against humanity."
'Sliver of Hope'
The International Committee of the Red Cross (ICRC), which helped facilitate the release by transporting the two hostages from Gaza to Israel, has called for the immediate release of all hostages.
"The release of two hostages in Gaza today is a sliver of hope," the ICRC said in a press release. "We are ready to visit the remaining hostages and to facilitate any future release following an agreement reached by the parties."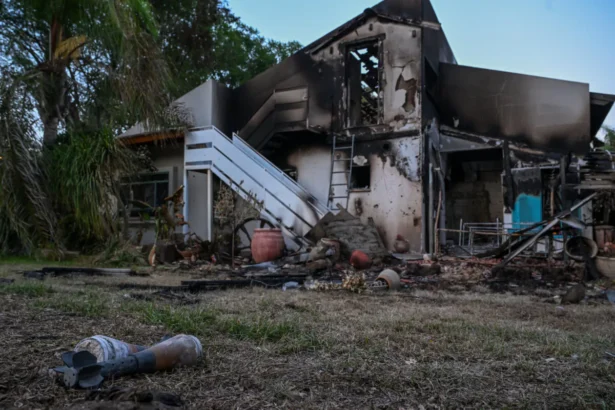 Hamas terrorists took more than 200 hostages, including U.S. citizens and other foreigners, when it launched a surprise attack on Israel on Oct. 7. More than 1,400 people have been killed and 4,450 have been injured in Israel as a result of the attack.
In retaliation, Israel has aimed its airstrikes at Hamas targets in Gaza and imposed a complete siege, cutting off the food, water, and fuel that it had voluntarily supplied into Gaza prior to the Oct. 7, until Hamas frees all hostages.
The Hamas-backed Gaza Health Ministry has claimed that over 3,000 civilians have been killed and over 12,500 have been injured in Gaza.
President Biden has denounced the terror attack as an "act of sheer evil" and emphasized that Hamas "does not stand for Palestinian people's right to dignity and self-determination."
"Hamas offers nothing but terror and bloodshed with no regard to who pays the price," he said on Oct. 10. "Like every nation in the world, Israel has the right to respond—indeed has a duty to respond—to these vicious attacks."
The Associated Press and Reuters contributed to this report.
From The Epoch Times