Republican and Democratic leaders in Congress both portray the long-awaited deal to raise the nation's debt ceiling as a win for their side.
The Fiscal Responsibility Act of 2023, unveiled on May 29, ends a months-long disagreement between President Joe Biden and House Speaker Kevin McCarthy (R-Calif.) over the terms for increasing the borrowing limit. The deal would suspend the country's $31.4 trillion debt limit through Jan. 1, 2025.
After racing to complete a compromise agreement over Memorial Day weekend, each side emerged claiming victory.
"The deal that the president is announcing today, we think, is a good one," White House officials told reporters on May 29. "It protects the historic economic gains we've made, really allowing one of the strongest recoveries on record to continue by taking the threat of default off the table into 2025."
"I believe this is an agreement in principle that's worthy of the American people," McCarthy told reporters on May 29. "It has historic reductions in spending, consequential reforms that will lift people out of poverty and into the workforce, and reign in government overreach. There are no new taxes, no new government programs."
Here's a look at major provisions of the Fiscal Responsibility Act of 2023 and who stands to gain—or lose—from it.
Debt Ceiling Suspension
The United States nearly reached its statutory borrowing limit of $31.4 trillion in January. A political standoff ensued, centered on how much, for how long, and under what terms, Republicans would agree to raise the debt ceiling.
The GOP's starting offer was a debt limit increase of $1.5 trillion, or until the end of March 2024, whichever came first.
That was included in the Limit, Save, Grow Act, which the Republican-controlled House passed in April. The bill also included spending cuts and other provisions aimed at reducing federal spending and stimulating the economy.
Democrats claim the Fiscal Responsibility Act of 2023 is a win for their own party in that it suspends the debt limit through Jan. 1, 2025. That delays any further wrangling over the issue until after the 2024 election.
A suspension of the debt ceiling is different from an increase as the agreement is limited by time, not the dollar amount of the U.S. debt. Under this provision, the Treasury Secretary can borrow as much as necessary to pay interest on the national debt and carry out the spending initiatives approved by Congress.
However, while Republicans had asked for a short-term increase, their real objective was to reduce spending, which they achieved. And the new limit will be fixed at whatever the debt is when the term ends, so this measure merely puts off the next debt-ceiling battle for 19 months.
Maya MacGuineas, president of the Committee for a Responsible Federal Budget, sees the plan as a win for the entire country.
"This plan would be the first major deficit-reducing budget agreement in almost a dozen years and would signal Washington is serious about making progress in addressing our mounting national debt," MacGuineas said in a May 27 statement.
Caps and Cuts
The bill reduces non-defense discretionary spending in 2024 by about $1 billion, or about 0.2 percent. The amount will increase by only 1 percent in 2025. After that, the bill stipulates spending targets, though they are not enforceable spending caps.
McCarthy claims this is the largest spending cut in the nation's history. Democrats say they've basically held the line on spending and refused cuts to social services demanded by the GOP.
Any reduction in spending is magnified by inflation, which remains at 4.9 percent, according to the U.S. Bureau of Labor Statistics, so this doesn't appear to be a win for Democrats. And the modest cuts achieved here could be the prelude to more significant spending reductions, some analysts say.
"I think they will get to a deal. I think it will be largely what the House Republicans want. And I think they will then use that as the first step toward a balanced budget," former House Speaker Newt Gingrich told The Epoch Times on May 19, at the height of the negotiations.
"And based on my conversations with the budget committee, they will report out a budget that is balanced within 10 years," Gingrich said. "So a pretty big change—in some ways, the biggest changes since Reagan replaced Carter."
Republicans also promised no decrease in military spending, which will increase slightly in 2024 under the terms of the agreement. However, non-defense veterans' programs would be reduced to the 2022 level.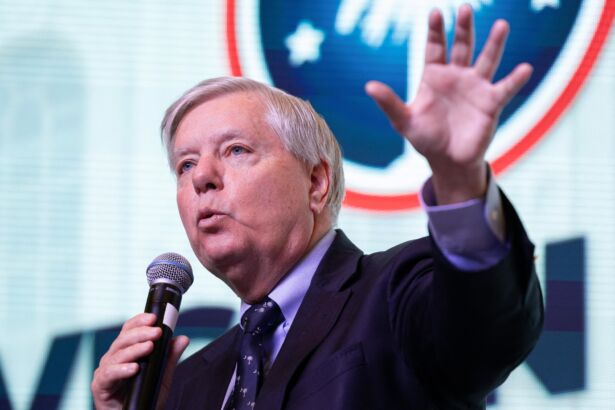 Sen. Lindsay Graham (R-S.C.) has vowed to fight the bill in the Senate to gain a greater increase in military spending. However, House Republicans had promised only that there would be no decrease in military spending in 2024.
The deal will result in spending about $1 trillion less than had been projected over 10 years, according to the White House. A decrease in deficit spending was a goal for both sides.
That's not enough, according to Kevin Roberts, president of the Heritage Foundation, who sees this as a bad outcome for the American people.
"At a time when Americans are struggling to balance their budgets as the cost of gas, groceries, and childcare continue to rise, Republicans had a real chance to protect families and fight sky-high inflation and interest rates by cutting government spending," Roberts said in a May 29 statement.
"This bill will likely lead to increased overall spending levels next year, giving up on the $132 billion in real upfront cuts promised by Limit, Save, Grow," he added.
IRS
The IRS loses $20 billion in funding in the Fiscal Responsibility Act, which is a partial win for Republicans.
The GOP had hoped to rescind all $80 billion allocated to the agency through the Inflation Reduction Act. The president said the funding is necessary to modernize the agency to go after wealthy tax cheats. Republicans feared the money would be used to create an army of auditors to harass ordinary Americans and small businesses.
The GOP settled for moving $10 billion a year for two years into other non-defense discretionary categories.
The immediate effect on the IRS is unclear. The money was appropriated in one year but meant to be spent over a decade. So it's possible that the IRS could opt to continue its short-term spending plan and make reductions in future years.
Medicaid, SNAP, TANF
The age limit for work requirements attached to Supplemental Nutrition Assistance Program (SNAP) benefits will increase.
This was a major point of contention during negotiations. Republicans saw the move as helping both individuals and the economy by helping people move from welfare to work. Democrats believed it would be another burden on people who were already having difficulty finding employment that paid enough to support them.
The compromise solution requires able-bodied non-parents receiving Supplemental Nutrition Assistance Program benefits who are 50 to 54 years old to work for 20 hours a week. The previous age restriction was 49. This requirement will be phased in over three years.
Veterans, homeless people, and those who were in foster care as children are exempted from the work requirement.
The White House said the total number of people receiving SNAP benefits should remain about the same.
No changes were made to Medicaid.
Some changes were made to the Temporary Assistance for Needy Families program. The White House said they were "consistent with the President's principles" and would "maintain states' abilities to continue to support vulnerable children and vulnerable families."
Sharon Parrott, president of the Center for Budget and Policy Priorities, thinks the plan will leave people in need of food assistance worse off than before.
"There are a number of troubling elements, including the provision that will put at risk food assistance for very low-income older adults. This policy will increase hunger and poverty among that group, runs contrary to our nation's values, and should be rejected," she said in a May 28 statement.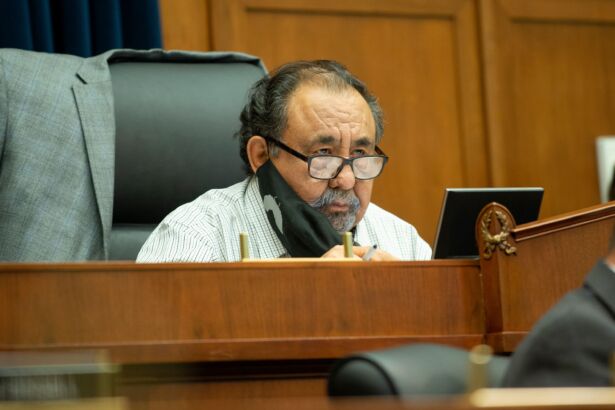 Permitting and Climate Change
Republicans wanted to revise the process for obtaining permits to drill for oil and natural gas, and that provision was included in the deal. The bill creates a lead agency to manage the process and ensure it is completed in under two years.
Some Democrats also favored this provision, so it's a partial win for both sides as well as for the fossil fuel industry.
Republicans also hoped to defund the Biden administration's climate initiatives by taking back funds from the Inflation Reduction Act. The White House said that they were successful in resisting that.
Raúl Grijalva (D-Ariz.), ranking member of the House Natural Resources Committee, called the permitting reform provisions of the bill "misleadingly labeled."
This "includes several provisions to gut our bedrock environmental and public health protections, namely the National Environmental Policy Act (NEPA). Title III also mandates approval of the disastrous Mountain Valley Pipeline, which has already dangerously racked up hundreds of water quality violations," Grijalva said in a May 30 statement.
COVID Clawbacks
About $30 billion of unspent COVID relief money will be taken back from the states. That's another partial win for Republicans. The amount is about half of what the GOP had hoped for, and a portion of that money will be funneled back into other non-defense spending.
Project NextGen, an initiative to produce the next interaction of COVID vaccines and treatments, will not be affected.
Shut Down Prevention
The bill includes an inducement for Congress to produce a timely 2024 budget. If Congress has not passed all 12 of the appropriations bills required to ratify a federal budget by the end of the fiscal year, will be reduced to below the 2023 level.
"That's an important incentive," a White House official said. "There are a bunch of folks in Congress who won't want to see defense go below the 2023 level."
It's unclear which party might benefit more from that provision, but it could have the effect of avoiding another prolonged political battle this year.
Republican Unity
In the words of Bill Watterson, creator of the "Calvin and Hobbes" comic, "A good compromise leaves everybody mad."
Perhaps the most upset by the bipartisan Fiscal Responsibility Act are some members of the House Freedom Caucus, who urged McCarthy to avoid compromise and stick with the full provisions of the Limit, Save, Grow Act.
"Speaker McCarthy had a mandate from the American people with a powerful negotiation position of a unified Republican party … to hold the line for the bill that we passed," Rep. Scott Perry (R-Pa.), chairman of the Freedom Caucus, said at a May 30 press conference.
Perry said the bipartisan deal negotiated by McCarthy "totally fails to deliver."
"The Republican conference right now has been torn asunder and we are working hard to try to put it back together again this weekend by making sure that this bill gets stopped," Rep. Chip Roy (R-Texas) said.
Their comments raise the possibility that McCarthy himself could suffer from the deal, since his speakership can be called into question by any House member making a motion to "vacate the chair."
McCarthy has repeatedly said that all negotiation involves give and take. He maintained that he would insist on spending cuts with no increase in taxes but that "everything else is open for negotiations."
From The Epoch Times