WikiLeaks founder Julian Assange has lost his appeal against extradition to the United States on espionage charges after a High Court judge rejected the move.
In a three-page decision handed down on June 6, Mr. Justice Swift rejected all eight grounds for appeal of an extradition order signed in June last year by then-Home Secretary Priti Patel, which would see the journalist sent to the United States where he is wanted for publishing thousands of classified and sensitive documents.
Lawyers for Assange, 51, argued in their appeal of Patel's order that the prosecution was politically motivated and that it violated the U.S.–U.K. extradition treaty barring extradition for political offenses, The Guardian reported.
Under that treaty extradition shall not be granted if the "offense for which extradition is requested is a political offense."
Attorneys for the Australian native also argued that the extradition is an abuse of process.
Swift's decision is not yet available so it is unclear exactly why the eight grounds of appeal were rejected.
"On Tuesday next week my husband Julian Assange will make a renewed application for appeal to the High Court," Assange's wife, human rights lawyer Stella Assange, wrote on Twitter following the judge's decision.
"The matter will then proceed to a public hearing before two new judges at the High Court and we remain optimistic that we will prevail and that Julian will not be extradited to the United States where he faces charges that could result in him spending the rest of his life in a maximum security prison for publishing true information that revealed war crimes committed by the U.S. government," she said.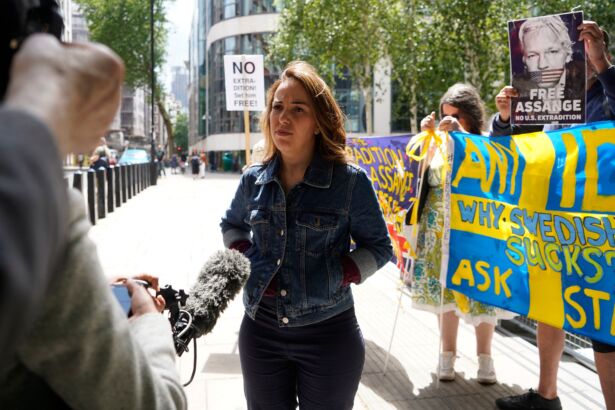 Classified Documents
Assange is wanted in the United States on 18 criminal charges of breaking an espionage law and conspiring to hack government computers, after WikiLeaks published a U.S. military video in 2010 showing a 2007 attack by Apache helicopters in Baghdad that killed multiple civilians, including two Reuters news staff.
Additionally, WikiLeaks released thousands of secret classified files and diplomatic cables, which included critical appraisals of world leaders such as Russian President Vladimir Putin.
The publishing of the classified and sensitive documents places lives in danger, according to Washington.
Assange sought refuge inside Ecuador's London Embassy from 2012 until he was arrested in April 2019 for skipping bail during a separate legal battle. He was later moved to London's high-security Belmarsh Prison where his health reportedly deteriorated.
If convicted, Assange faces up to 175 years in prison. His lawyers have repeatedly argued that he will not get a fair trial if he is extradited to the United States, while supporters claim his prosecution is an attack on free speech.
In a statement following the news, Reporters Without Borders (RSF) said it was "deeply concerned" about the High Court's decision which brings Assange "dangerously close" to being extradited.
"It is absurd that a single judge can issue a three-page decision that could land Julian Assange in prison for the rest of his life and permanently impact the climate for journalism around the world," Rebecca Vincent, RSF's director of campaigns, said.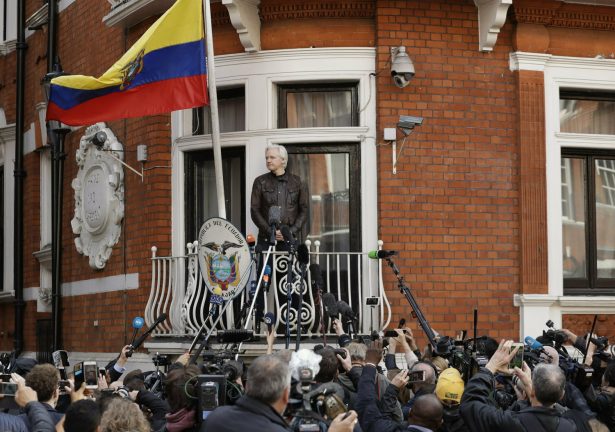 'Terrifying to All Americans'
"The historical weight of what happens next cannot be overstated; it is time to put a stop to this relentless targeting of Assange and act instead to protect journalism and press freedom. Our call on President [Joe] Biden is now more urgent than ever: drop these charges, close the case against Assange, and allow for his release without further delay," Vincent wrote.
Elsewhere Seth Stern, director of advocacy for Freedom of the Press Foundation, called on Biden to stop the case against Assange and "show the world he's serious about press freedom."
"The idea of Assange or anyone being tried in a U.S. court for obtaining and publishing confidential documents the same way investigative reporters do every day should be terrifying to all Americans," Stern said in a statement.
A Westminster Magistrates' Court judge initially blocked Assange's extradition to the United States in 2021, citing concerns that his confinement in a high-security prison could lead to a deterioration in his mental health, "causing him to commit suicide."
However, the High Court overturned that ruling just a month later after the U.S. government successfully argued that Assange would be able to "resist suicide" under such prison conditions.
Lawyers for Assange now have just five working days to submit an appeal of the latest decision to a panel of two judges, who will convene a public hearing on the matter, according to RSF.
From The Epoch Times