Brian Junk has always been a kind and helpful man. At least that was the impression of some students at Garden City High School in Michigan, where Junk works as a custodian.
One such student, Andrew Cordes, approached another student, Kenna Hermanson, 18, with an idea to do something nice for Junk in return for Christmas.
Seeing his shoes were a bit worn out, they decided to get him a pair of shoes.
Another 10 students pitched in and bought a nice pair of work boots.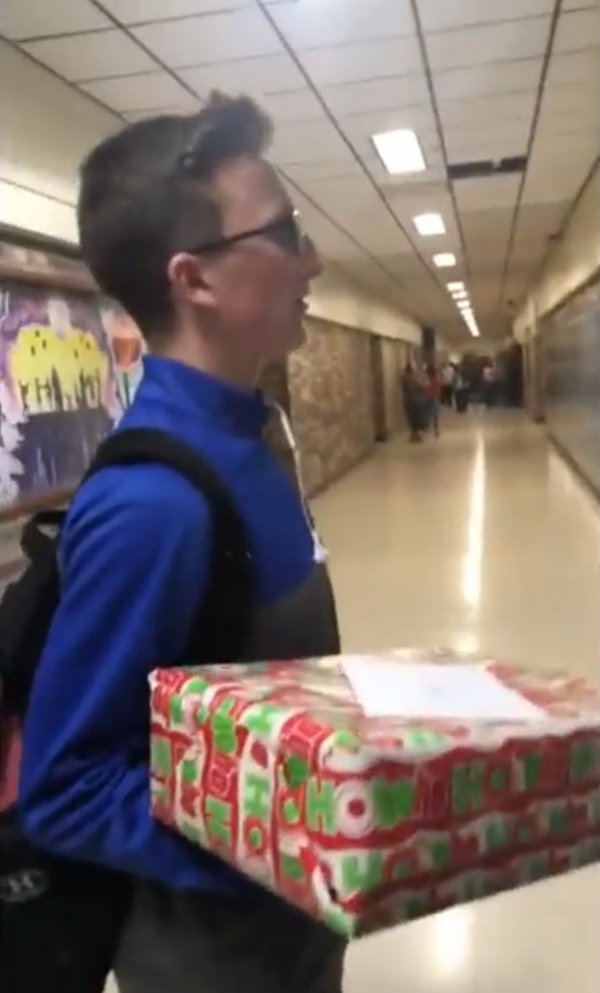 "We thought it was a great idea because he is so nice and he always does so much for people," Hermanson told InsideEdition.com.
The students gave Junk the nicely wrapped present and posted a video of the occasion on Facebook.
Junk seems genuinely moved by the students act of kindness. He even mentioned he was in need of a new pair.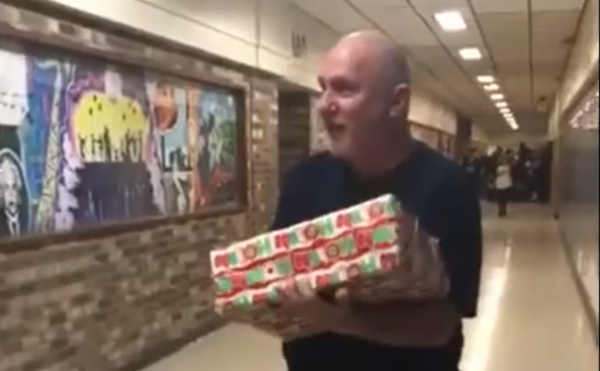 "He was so excited and he did not expect it at all," Hermanson said.  "He told me at school yesterday that he sprayed them so they can be ready to be worn."
The video has been shared over 1,000 times and viewed over 100,000 times.

Hermanson wrote in the Facebook post: "so happy we were able to do this for one of the sweetest people I know, the janitor at our school, Brian! He's always putting a smile on everyone's faces during school & as a Christmas gift, a bunch of people pitched in to buy him some new shoes. Thank you for everything you do & making the school day more enjoyable for everyone. Merry Christmas."
"We think it's important to give back to him because of all he does for the students. He deserves it," she said.
From The Epoch Times
Looking back on 2017:
Melania Trump's First Year as First Lady