The House Oversight and Accountability Committee has scheduled a hearing next week to investigate possible censorship by Twitter of the Hunter Biden laptop story.
The Feb. 8 meeting is titled "Protecting Speech from Government Interference and Social Media Bias, Part 1: Twitter's Role in Suppressing the Biden Laptop Story."
"Americans deserve answers about this attack on the First Amendment and why Big Tech and the Swamp colluded to censor this information about the Biden family selling access for profit," Chairman James Comer (R-Ky.) said in a statement. "Accountability is coming."
The hearing will focus on allegations that Twitter suppressed a news story about the contents of the laptop left at a computer repair shop in 2020 by Hunter Biden, the son of then-Presidential candidate Joe Biden, less than a month before the general election.
Three former Twitter executives are scheduled to testify: Vijaya Gadde, former chief legal officer, James Baker, former deputy general counsel, and Yoel Roth, former global head of Trust and Safety.
The Laptop
The hearing was announced one day after the Feb. 1 revelation by Hunter Biden's lawyer that the laptop at the center of a years-long controversy did in fact belong to the president's son.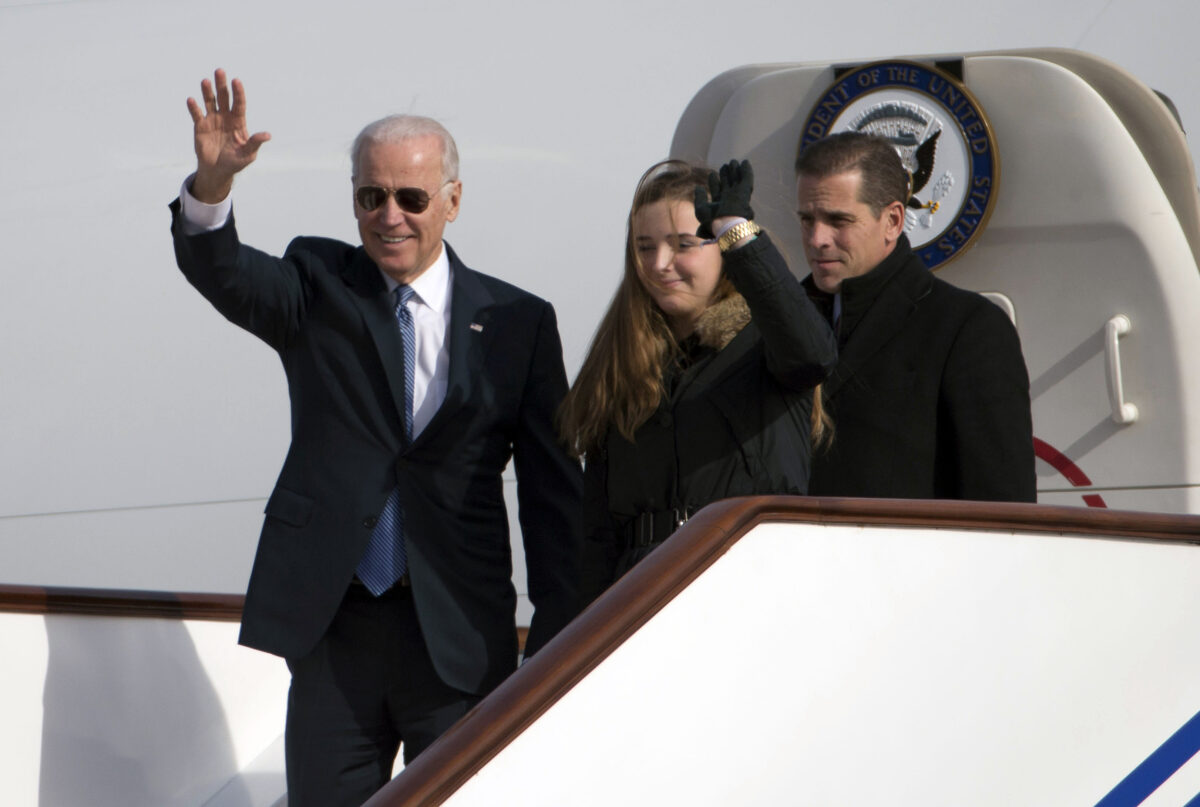 A Wilmington, Delaware, electronics shop says Hunter Biden dropped off the computer at his store for repairs in April 2019 and never returned to collect it. The computer's hard drive was eventually provided to the FBI and to some Republicans.
Among the tens of thousands of emails found on the laptop, some suggest that the older Biden had been a participant in business ventures with "America's adversaries" and misused his public position for family financial gain, according to an interim staff report for Republican members of the House Oversight Committee.
The New York Post reported that story in October 2020.
Evidence of Censorship
Files released in December 2022 by Twitter owner Elon Musk appear to show that company executives chose to first prevent the rapid dissemination of the article on the platform, then ban the article altogether.
Musk acquired Twitter in October 2022.
Next week's hearing is intended to determine whether Twitter did censor stories about the laptop, which could have affected the outcome of the 2020 election.
The letter from Hunter Biden's attorney was sent to the Delaware attorney general, the Department of Justice's National Security Division, and the Internal Revenue Service, urging officials to investigate what she characterized as attempts to "weaponize" the contents of the laptop by close associates of former President Donald Trump.
Experts differ on whether or not the contents of the laptop's hard drive can be authenticated due to its condition and the uncertain chain of custody.
Two experts who examined the hard drive found that files had been added to it by someone other than Hunter Biden, both before and after the New York Post published its story, The Washington Post reported in 2022.
From The Epoch Times