The House could soon begin its impeachment inquiry into President Joe Biden after garnering enough votes, according to House Oversight Chair James Comer (R-Ky.).
Mr. Comer made the comments in an interview on Newsmax TV's "Rob Schmitt Tonight" which aired on Sept. 7.
The Kentucky Republican, who is leading a congressional investigation into the Biden family and their alleged foreign business schemes, cited emails from the National Archives and Records Administration (NARA) as being the "final straw" that will likely garner enough votes from the House of Representatives.
In August, the agency admitted to possessing potentially thousands of emails reportedly sent by President Joe Biden under pseudonym email accounts while he was vice president, according to the Southeastern Legal Foundation, a conservative nonprofit legal group.
The legal group filed a lawsuit against NARA compelling the agency to hand over the roughly 5,400 emails potentially linked to the fake email accounts which were allegedly sent under three personal pseudonymous email accounts: Robin Ware, Robert L. Peters, and JRB Ware.
A spokesperson for NARA declined to comment on the alleged emails when contacted by The Epoch Times at the time.
"I do believe that we have the votes for impeachment inquiry. I think that with the revelation of all these emails, you know that Joe Biden was communicating with Hunter Biden about his business about all of the corruption that he was involved in. I think that was the straw that broke the camel's back with a few of the Republicans that were a little nervous about going the route of impeachment inquiry," Mr. Comer told Newsmax.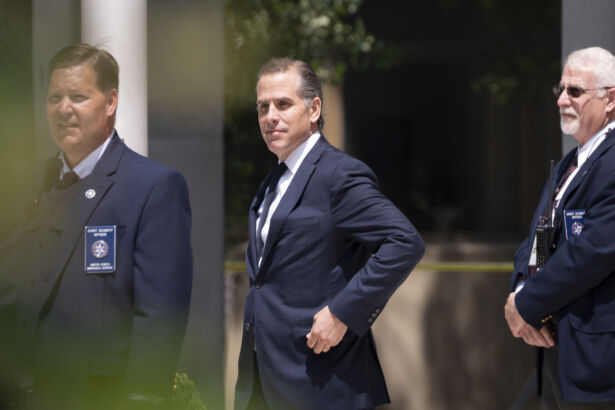 'Absolute Wall' Between Family Business Dealings, Biden
"They realized that we need this tool to be able to win in court because that's where we're headed. We've just about picked all the low-hanging fruit," he said, adding that lawmakers have "built a case that will win in court."
President Biden has insisted there was an "absolute wall" between his family's foreign business schemes and his duties as vice president and that he never discussed business with his son, Hunter Biden, who conducted a number of foreign business deals between 2009 and 2017, while his father was vice president.
Some of those business deals were made with Chinese and Ukrainian nationals, court records show.
However, Republicans believe the email communications between members of the Biden family and then-Vice President Biden's office provide evidence of collusion and are concerned over possible abuses of power.
Further concerns were raised after former Hunter Biden associate Devon Archer gave testimony to lawmakers in which he asserted that President Biden had met with Hunter Biden's business associates during his vice presidency.
Additionally, whistleblower IRS and FBI claims that Hunter Biden received preferential treatment during an investigation into felony tax crimes have raised further questions.
Republicans have vowed to investigate the allegations further.
Mr. Comer told Newsmax Thursday that the vote on the impeachment inquiry of the Biden family could take place as soon as the middle of this month.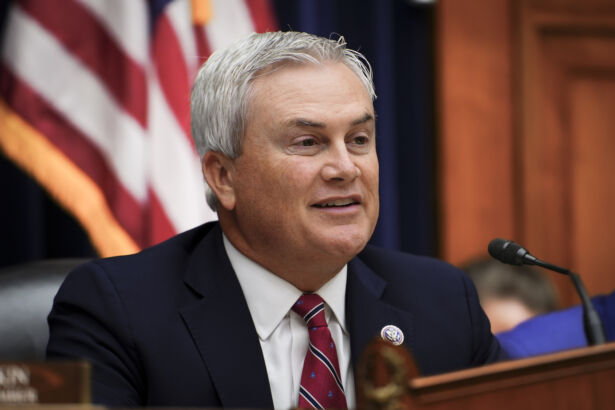 Email, Bank Records Shed Light on Allegations
"I think that the House will vote in September. Now, this is all up to [Speaker of the House] Kevin McCarthy[ R-Calif.], but he and I've had several conversations. I know [House Judiciary Chair] Jim Jordan [R-Ohio] has spoken with him many times as well. I would predict that in the middle of September, we have a vote. I will predict that it passes, and I will predict that we will use that with all these government agencies that are refusing to turn over valuable information like the National Archives," he said.
The advocacy group, America First Legal (AFL), has also sued NARA over the emails and sought to have the agency hand over the communications.
According to AFL, NARA has so far partially handed over some 861 emails between Rosemont Seneca, a business entity Mr. Hunter Biden co-founded, and the then-vice president, allegedly sent between January 2011 and December 2013.
"The vast majority of these emails consisted of direct communications between Rosemont Seneca employees, including Hunter Biden, and the Office of the Vice President," AFL said in an Aug. 30 statement.
The documents also show that Hunter Biden and his associates at Rosemont Seneca used the Biden family name to leverage access to the White House, AFL said.
Elsewhere, banking records obtained by Congress related to the Biden family's business dealings show that over $20 million in payments from foreign entities had been directed to the president's relatives, including Hunter Biden, and their business partners during the time President Biden was serving as vice president.
The records show that Russian, Ukrainian, and Kazakhstan nationals were among those paying the Biden family and their associates.
The White House has not yet commented on the alleged payments but has repeatedly denied any involvement by President Biden's involvement in his son's business dealings.
From The Epoch Times