The House Oversight Committee has launched an investigation into President Joe Biden's handling of classified records from his time as vice president, following the discovery of sensitive materials in an insecure closet at a think tank, with the panel chair expressing concern that Biden may have compromised sourced and methods in mishandling the documents.
Rep. James Comer (R-Ky.) said in a statement on social media that he's launching an Oversight Committee investigation into the matter and has demanded that the White House and the National Archives and Records Administration (NARA) provide documents and information related to their handling of Biden's classified document stash.
"The Committee is concerned that President Biden has compromised sources and methods with his own mishandling of classified documents," Comer wrote in a Jan. 10 letter to White House Counsel Stuart Delery (pdf), while pointing out that Biden has previously called the mishandling of presidential records "totally irresponsible."
A "small number" of classified documents were found on Nov. 2, 2022, in a locked closet at the Penn Biden Center for Diplomacy and Global Engagement as Biden's lawyers were clearing out the offices, according to a statement on Jan. 9 by Richard Sauber, special counsel to the president.
Sauber said the documents were in a "locked closet" at the think tank Biden used after he served as vice president and that the records were turned over to NARA a day after they were found.
For purposes of the committee probe, Comer requested that the White House provide a raft of information relating to the handling of the retrieved documents.
Comer requested all the documents retrieved from Biden's personal office at the Penn Biden Center as well as all internal documents and communications regarding the recovered materials.
He's also demanding a list of all the people who had access to Biden's personal office at the think tank and all documents and communications between the White House and the Department of Justice or NARA regarding the classified document find.
Comer penned a separate letter to NARA's Acting Archivist Debra Steidel Wall (pdf) in which he raised the question of "political bias" at the agency over what he described as "inconsistent treatment of recovering classified records" held by Biden and former President Donald Trump.
"NARA learned about these documents days before the 2022 midterm elections and did not alert the public that President Biden was potentially violating the law," Comer wrote.
"Meanwhile, NARA instigated a public and unprecedented FBI raid at Mar-a-Lago—former President Trump's home—to retrieve presidential records," he continued, saying that this disparate treatment "raises questions about political bias at the agency."
The Epoch Times has reached out to NARA and the White House for comment.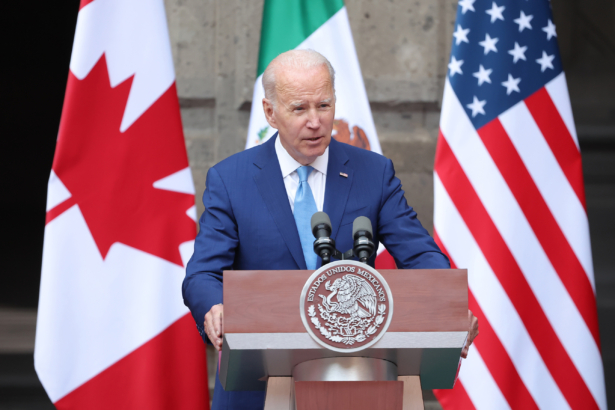 '2-Tiered Justice System'?
News of the Biden classified-document discovery has led to comparisons to Trump, who at his Mar-a-Lago home in Florida kept materials with classified markings, which were seized in an FBI raid.
Trump, who is being investigated by the DOJ in connection with the incident but has not been charged, said he declassified the materials before he left office.
Attorney General Merrick Garland earlier assigned a special counsel to probe Trump over his document stash and has recently assigned a U.S. attorney in Chicago to review Biden's materials and how they ended up at the think tank closet.
Republicans have argued that Trump has been treated more harshly over his document stash and that the DOJ and the mainstream media are handling Biden with kid gloves.
"Is the White House going to be raided tonight?" Comer said in a Fox News interview. "Are they going to raid the Biden center? I don't know."
"This is further concern that there's a two-tier justice system within the DOJ with how they treat Republicans versus Democrats … certainly how they treat the former president versus the current president," Comer added.
The Republican lawmaker added that in his research after the FBI's search of Trump's home in August, he found that "every president had accidentally packed documents that may or may not be considered classified," adding, "but they weren't raided."
'Immediate and Proper Action'
Democrats have defended Biden amid the fallout from the classified document find, pointing to the small number of documents found at the Biden-linked think tank compared to a larger volume held by Trump. They've also highlighted Biden lawyers' cooperation with NARA and quick submission of the classified materials after their discovery, compared to a drawn out fight to get Trump's documents, including by subpoena.
Rep. Jamie Raskin (D-Md.), the ranking Democrat on the House Oversight Committee, said in a statement that attorneys for Biden "appear to have taken immediate and proper action to notify the National Archives about their discovery of a small handful of classified documents so they could be returned to federal government custody."
"I have confidence that the Attorney General took the appropriate steps to ensure the careful review of the circumstances surrounding the possession and discovery of these documents and [will] make an impartial decision about any further action that may be needed," Raskin added.
Trump, who previously said the FBI's seizure of documents from his home was an act of retribution by his political foes, commented on the Biden document find by asking in a post on social media: "When is the FBI going to raid the many homes of Joe Biden, perhaps even the White House? These documents were definitely not declassified."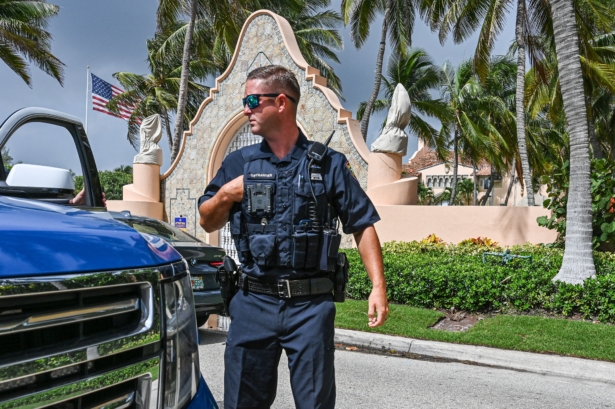 Biden 'Surprised'
Biden, who in September 2022 called Trump's handling of classified documents "totally irresponsible," said on Tuesday that he was "surprised" that any sensitive government records had been taken to his former personal office.
"People know I take classified information seriously," Biden said at a North American Leaders' Summit in Mexico on Jan. 10.
Biden defended how the discovery of the documents was handled, insisting that his lawyers "immediately" called NARA and turned over the materials to the agency.
It's unclear when Biden became aware of the discovery of the documents.
Legal experts who spoke to The Epoch Times gave contrasting views on the document find, with some insisting there's no legal difference between Trump and Biden in terms of possible violations of laws that require classified documents to be turned over to NARA to be stored securely.
Some said a key difference is the status of the documents, with Trump insisting he declassified the documents, although that remains unclear pending investigation. By contrast, the vice president—which is the role Biden served in around the time the documents were placed at the think tank—does not have that power.
'No Legal Difference'
Derek Jacques, an attorney at The Mitten Law Firm, told The Epoch Times in an emailed statement that any removal of classified documents poses a problem for any elected official, be it Trump or Biden, or anyone else.
"It doesn't truly differ from Trump's document stash at Mar-A-Lago," Jacques said. "While there is the implication that storing them in your private residence might seem less secure than an office in a think tank, there is no legal difference between the two."
From a legal standpoint, there will need to be an investigation into the documents found at Biden's office, Jacques continued, noting that such a probe would also include a determination as to the degree to which the action could damage national security interests.
Aron Solomon, chief legal analyst at Esquire Digital, told The Epoch Times in an emailed statement that in Trump's case, there was an intent to "take and hide" documents that had classified markings—including ones marked "top secret"—and that the former president refused to return the materials, even under the power of subpoena.
Another difference, Solomon said, is in the sheer volume of documents seized at Mar-a-Lago compared to the ones at Biden's think tank office.
"Under the Biden fact set, as we know it today, there was a comparatively very small amount of classified information in documents President Biden had after serving as vice president," Solomon said.
FBI agents seized 103 documents marked classified at Mar-a-Lago, including some marked top secret.
Jacques insisted, however, that the difference in the volume of documents is mostly optics.
"From a legal standpoint, it may not make much of a difference on the volume of documents; however, the 'top secret' classification does matter," he said.
"The issue, again, reverts back to whether or not Trump declassified any of the materials seized at his home," he added.
Trump has insisted he did declassify the documents, though details around the declassification process and status of the documents remain unclear.
Biden, by contrast, did not have the authority to declassify documents. This fact, Jacques insisted, is "material."
House Majority Leader Steve Scalise (R-La.) said Tuesday that he sees a double standard in how Biden and Trump are being treated by the media in context of classified documents.
"If then-Vice President Biden took classified documents with him and held them for years and criticized former President Trump during that same time that he had those classified documents, and only after it was uncovered did he turn them back, I wonder why the press isn't asking the same questions of him," Scalise told reporters.
From The Epoch Times