Mike Johnson (R-La.) gave his first official interview on Oct. 26 after being sworn in as the 56th speaker of the House of Representatives, ending weeks of turmoil.
Mr. Johnson, a previously little-known Louisiana Republican, was chosen by House Republicans in the wake of the ousting of Rep. Kevin McCarthy (R-Calif.) as House speaker earlier this month, earning all 220 votes from Republicans who cast a ballot on the floor.
No sooner after being sworn in to the new role, the newly elected House speaker, who is also vice chair of the House Republican Conference, got to work with House lawmakers on a range of pressing matters while declaring "the time for action is now."
Republicans have plenty of work to do following 22 days without a House leader, and the Louisiana lawmaker appears eager to get straight to it.
However, Mr. Johnson, who represents Louisiana's fourth district, managed to find some time to sit down with Fox News host Sean Hannity wherein he touched on a wide range of issues, including religion, gun rights, foreign aid to Israel and Ukraine, and what he said was President Joe Biden's "failed presidency."
Kicking off the interview, Mr. Johnson addressed the ongoing issue of gun rights, pointing to the recent mass shooting in Lewiston, Maine, which left 18 people dead.
The new House speaker offered his prayers to those who were killed during the shooting, but stressed such incidents happen because of "the human heart" and not guns, noting more needs to be done in America to address the mental health crisis.
"It's not guns, it's not the weapons. At the end of the day, we have to protect the right of the citizens to protect themselves and that's the Second Amendment. And that's why our party stands so strongly for that," Mr. Johnson said.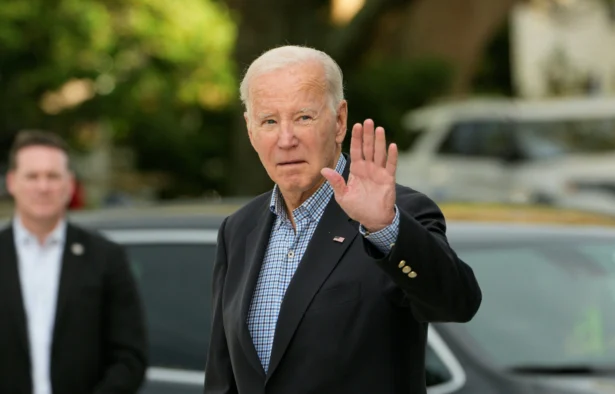 Johnson on Biden's Presidency
Questioned further as to whether he is eager to look into new legislation regarding gun laws—particularly in the wake of the latest mass shooting—the Republican stressed he has only "been in the job for 48 hours."
However, he acknowledged that there will likely be plenty more discussion regarding gun rights in the coming days following the latest "heartbreaking tragedy."
Moving on, Mr. Johnson addressed his meeting with President Biden and Democratic leader Hakeem Jeffries at the White House on Thursday to discuss the president's request for nearly $106 billion in aid for Ukraine and Israel, and other national security needs.
Mr. Johnson said the meeting with President Biden was "cordial" and "pleasant," adding that he has "no problem" with the president but that they disagree on almost all policies.
Asked by Mr. Hannity if there is even one thing he believes President Biden has "done a really good job on" during his time in office, the newly elected House Speaker, who is now second in line to the presidency, after the vice president, said he does not.
"I think it's been a failed presidency and all the problems … here were caused by policy choices, and that's the problem I have with him," he said.
Democrats issued a scathing statement in response to Mr. Johnson being sworn in Thursday, branding him an "election-denying, anti-abortion MAGA extremist" who they said is also "a proponent of cutting Social Security and Medicare."
However, during Thursday's interview, Mr. Johnson urged Democrats to give him a chance, pointing to his track record in the Capitol.
'No National Consensus' on Abortion
"They don't know me, a lot of these people don't know me, and I think if they would talk to some of my colleagues here even on the other side of the aisle that have worked with me for the seven years that I've been on Capitol Hill, they would tell them that those things are not true," the House speaker said.
"Let me let me have a chance to lead here and you'll see what I'm really about," he added.
Mr. Johnson, who is a devout Baptist, also highlighted the issue of abortion, noting there is "no national consensus for the people on what to do with that issue on a federal level for certain."
However, he stressed Republican lawmakers are focused on more pressing issues dominating the political sphere right now, such as the ongoing Israel–Hamas conflict, Russia's invasion of Ukraine, the fentanyl crisis plaguing America, and China's continuously aggressive behavior.
"These issues, these are the frontline matters that have our attention right now, and the rest of these things, they're just using for political attacks," he said of Democrats.
On the topic of same-sex marriage, Mr. Johnson noted, "I respect the rule of law and also genuinely love all people, regardless of their lifestyle choices."
His comments were in response to questioning from Mr. Hannity regarding Mr. Johnson's past work as an attorney and spokesperson for the Alliance Defending Freedom, a Christian advocacy group previously known as the Alliance Defense Fund.
The Fox News host noted Mr. Johnson has faced criticism for comments he made in both writing and advocacy for the group about homosexuality, stating that he does not support gay marriage.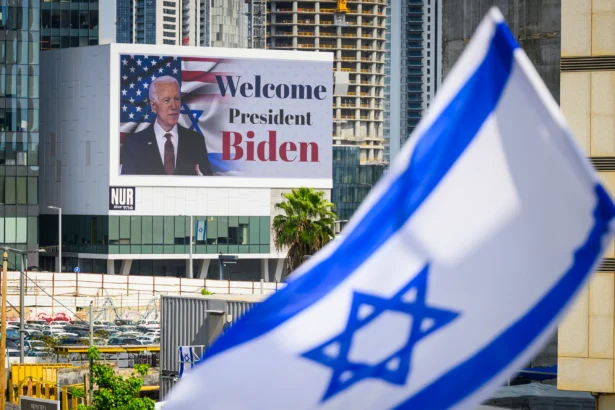 Bible-Believing Christian
Mr. Johnson also supported Louisiana Amendment 1, passed by a referendum, which defined marriage as being between one man and one woman.
Mr. Johnson stressed that while he is a "Bible-believing Christian," he has no other agenda "other than what's best for the American people and to defend the rule of law," adding that his personal worldview is based on the Bible.
"This has been settled by the Supreme Court in the Obergefell opinion in 2015. So, that's the decision … I'm a constitutional law attorney, I respect that and we move forward," he told Mr. Hannity.
Later, the conversation moved on to foreign aid to Ukraine and Israel.
The newly elected House Speaker said he wants to cooperate with Democrats to secure additional funding for Ukraine, as requested by the Biden administration, but stressed that Congress owes it to Americans to be transparent about where exactly the funding is being spent.
Mr. Johnson said House Republicans would first bring a separate, standalone bill to provide $14.5 billion in aid to Israel before delivering the additional money to Ukraine after reviewing the Biden administration's strategy for the latter nation.
He also stressed that when it comes to additional funding for the conflict-riddled countries, House Republicans would distinguish themselves from Democrats by finding "pay-fors in the budget."
"We're not just printing money to send it overseas. We're going to fund the cuts elsewhere to do that," he said. "We can't allow Vladimir Putin to prevail in Ukraine because I don't believe it would stop there," Mr Johnson continued. "We must stand with our important ally in the Middle East and that's Israel."
Mr. Johnson's interview came after President Biden congratulated him on his election as House speaker on Thursday and vowed to work with him "in good faith on behalf of the American people."
Still, the president took a swipe at the recent turmoil among House Republicans and the lack of leadership, noting that while they had "spent the last 22 days determining who would lead their conference," he had worked on various "pressing issues."
President Biden urged lawmakers to move swiftly to address national security needs and avoid a government shutdown in just over 20 days.
"Even though we have real disagreements about important issues, there should be a mutual effort to find common ground wherever we can," he said. "This is a time for all of us to act responsibly, and to put the good of the American people and the everyday priorities of American families above any partisanship."
From The Epoch Times