The House of Representatives late Friday voted against a motion that would have prevented anyone without a Social Security number from receiving the government payouts approved in a recent stimulus package.
Under the bill, most Americans have already received $1,200.
Illegal immigrants and others without a Social Security number would have been prevented from receiving the payment if the motion to recommit passed, but it was narrowly defeated 209-198.
All Republicans present voted for the motion, as did 13 Democrats.
The Democrats who voted for the motion are primarily first-term members who face tough reelection battles. They are: Reps. Cindy Axne of Iowa, Collin Peterson of Minnesota, Joe Cunningham of South Carolina, Conor Lamb of Pennsylvania, Abby Finkenauer of Iowa, Kendra Horn of Oklahoma, Chris Pappas of New Hampshire, Elissa Slotkin of Michigan, Abigail Spanberger of Virginia, Jared Golden of Maine, Elaine Luria of Virginia, Tom Malinowski of New Jersey, Ben McAdams of Utah.
No Republicans voted against the motion, but Rep. Justin Amash (I-Mich.), a former Republican, did.
Twenty-three members did not vote. Those who missed the vote were about equally divided between parties.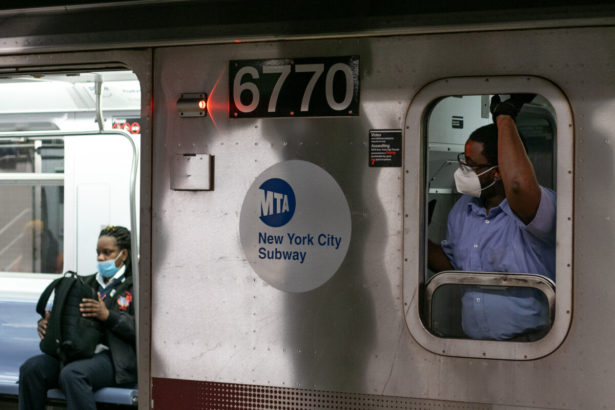 Rep. Denver Riggleman (R-Va.), who offered the motion, said he did so because the House bill members were about to vote on included a provision that would change the identification requirement for the government payouts from Social Security number to taxpayer identification number.
"This switch will let illegal immigrants and non-citizens get checks they aren't eligible for," he said.
"Now, more than ever, we need to make sure these rebate checks go to Americans who need it," he added later.
Riggleman said his motion shouldn't garner controversy considering illegal immigrants aren't eligible for most federal aid.
Rep. Nita Lowey (D-N.Y.) spoke in opposition to the motion, charging that Republicans were "standing in the way of helping people."
Instead of focusing on economic hardship caused by policies implemented due to the spread of the CCP (Chinese Communist Party) virus, the GOP is only offering "regurgitated talking points about immigration," she added, accusing the party of trying to "relitigate the culture wars."
"I want to make it very clear: COVID-19 does not discriminate or differentiate on immigration status," she said, referring to the disease the virus causes.
The House passed the $3 trillion bill later Friday after the motion was voted down.
From The Epoch Times