Some 600 are still in Afghanistan on Aug. 30, one day ahead of the U.S. withdrawal deadline, according to U.S. military officials.
Roughly 5,400 of the 122,000 people who the U.S. military has evacuated, or facilitated the evacuation of, in recent weeks, were Americans, Pentagon officials told reporters on Monday.
Some 6,000 U.S. citizens were in Afghanistan as of mid-August, a top U.S. official said last week.
"We continue to have the capability to evacuate and fly out [people] until the very end," Maj. Gen. Hank Taylor, deputy director of the Joint Staff For Regional Operations, told reporters in Washington.
Pentagon officials said the State Department would have an exact count of Americans that are still in communication with government workers ahead of the deadline. The White House and the State Department did not respond to requests for more information.
Secretary of State Antony Blinken on Sunday pegged the number of Americans who are still in Afghanistan and want to leave at approximately 300.
Government officials have said the count of Americans in Afghanistan fluctuates because they do not have to register with the government when traveling there and because some who did register did not deregister when leaving the country.
But official estimates of how many remained reached as high as 15,000 earlier this month, meaning thousands could conceivably be stranded if the United States does indeed withdraw on Aug. 31.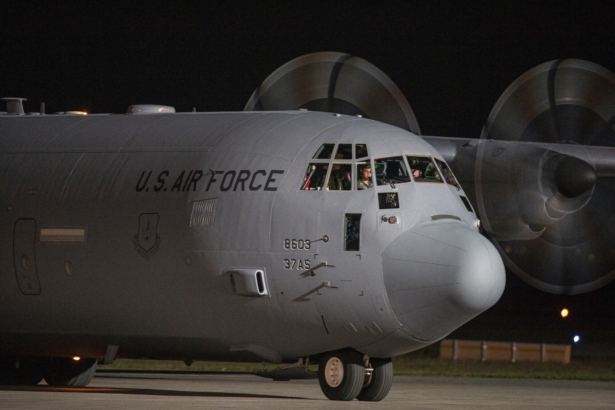 Americans have been reporting to members of Congress that they can't reach the U.S.-held airport in Kabul, and the last government alert told Americans to stay away from the facility and leave if they were already outside of it. Biden administration officials have said those reports are not true.
President Joe Biden has insisted for now on pulling out all U.S. troops on Aug. 31, which would give the Taliban terrorist group full control of the Middle Eastern country. Taliban extremists pummeled the U.S.-backed Afghan forces earlier this month before capturing Kabul.
"There is still time. And the State Department is in touch, we know, with additional American citizens. Again, given the tense security environment that we're dealing with, I think it'd be better to not talk about it much more than that. But they are in contact," John Kirby, the Pentagon spokesman, said Monday.
Members of Congress, meanwhile, continued urging the administration to push back the deadline, which many have described as arbitrary.
"No senior official … has explained why 8/31 is the deadline that the administration seems hell-bent on adhering to, whether or not all Americans are out safely," Sen. Dan Sullivan (R-Alaska) said on Twitter on Monday.
"We must not remove any more of our troops from Afghanistan until we have succeeded in evacuating all Americans," added Rep. Adrian Smith (R-Neb.).
From The Epoch Times