WASHINGTON—Special counsel David Weiss says he asked the U.S. Department of Justice for an elevated position while investigating President Joe Biden's son but was denied, a top lawmaker said on Nov. 7.
"He requested. He was not given that request, and never had that authority throughout the time," Rep. Jim Jordan (R-Ohio), chairman of the House Judiciary Committee, told reporters after Mr. Weiss answered questions behind closed doors in Washington.
Mr. Weiss recounted to lawmakers, according to Mr. Jordan, that he asked in spring 2022 for special attorney status and was rejected.
It was not clear who rejected the request and the Department of Justice (DOJ) declined to comment.
"So who denied Weiss Special Attorney charging authority, for what reason, and why didn't he and Garland just say so when Congress asked?" Jason Foster, founder of Empower Oversight and a lawyer representing IRS whistleblowers who have offered testimony and records to Congress after working on the probe of Hunter Biden, the president's son, wrote on X.
Mr. Foster was referring to Attorney General Merrick Garland, who appointed Mr. Weiss as special counsel earlier this year.
Federal law enables the U.S. attorney general, any other officers of the DOJ, or any attorney appointed by the attorney general to, "when specifically directed by the Attorney General, conduct any kind of legal proceeding, civil or criminal … which United States attorneys are authorized by law to conduct, whether or not he is a resident of the district in which the proceeding is brought."
While investigating Mr. Biden until this summer, Mr. Weiss was the U.S. attorney for the District of Delaware.
But because Mr. Biden's alleged crimes took place in other districts, he asked U.S. attorneys in those districts to partner with him, or help him bring charges, according to prior testimony to the House panel.
Both attorneys rejected those requests, the attorneys told lawmakers earlier this year.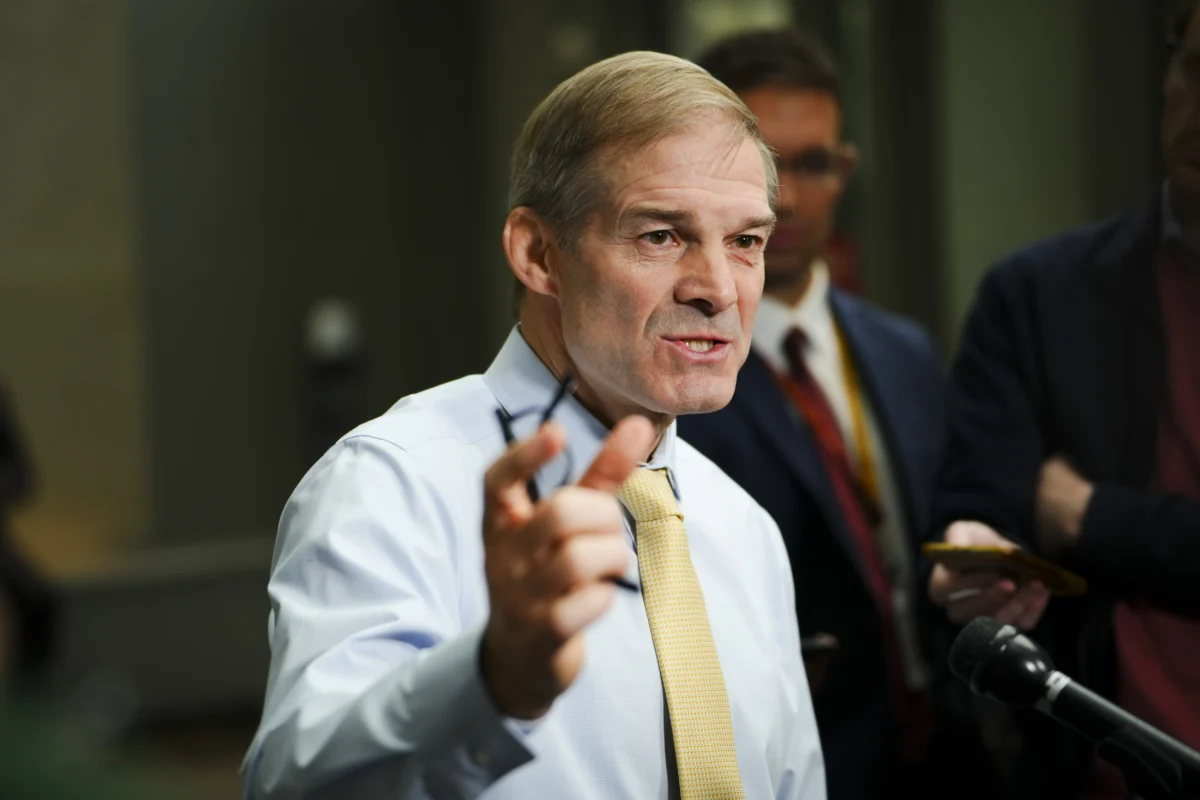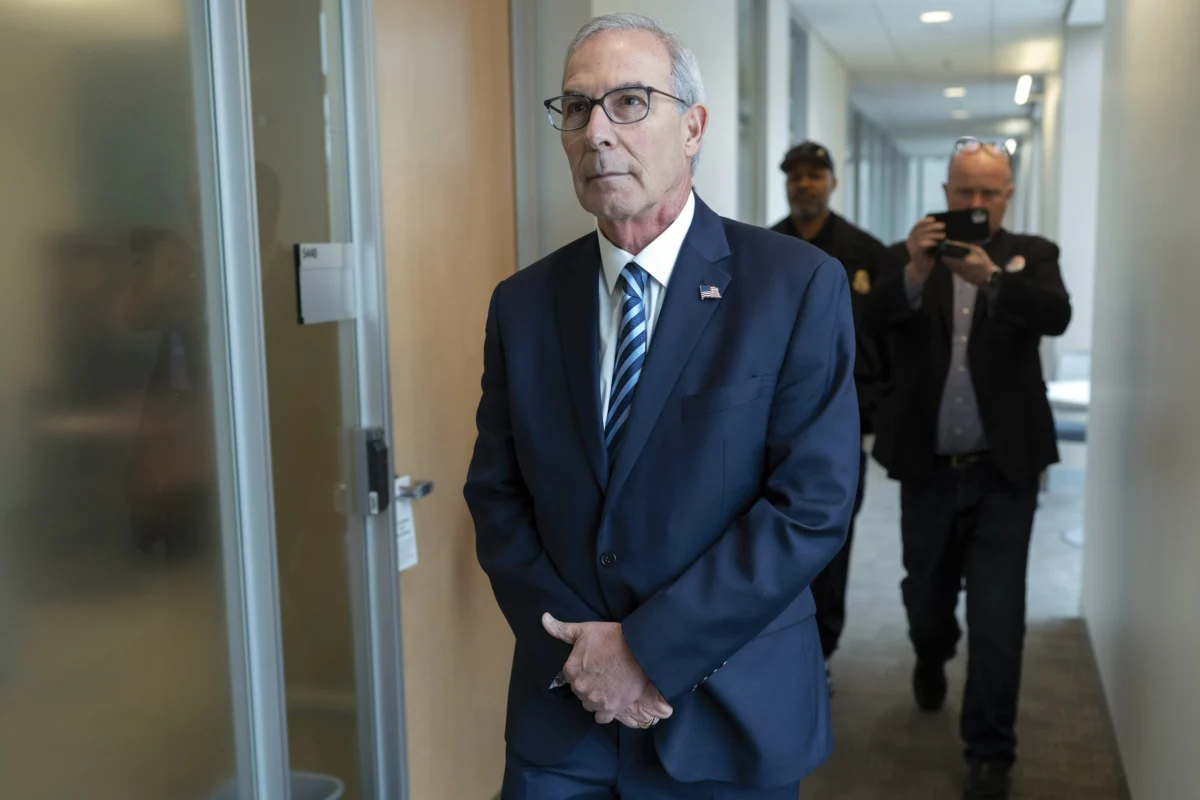 In a July 10 missive to Sen. Lindsey Graham (R-S.C.), Mr. Weiss said that he had discussed with DOJ officials potential special attorney status, "which would have allowed me to file charges in a district outside my own without the partnership of the local U.S. attorney."
He also said, "I was assured I would be granted this authority if it proved necessary."
But he did not say whether he ever asked for the authority.
There is no indication Mr. Weiss was ever granted such status or brought charges against Mr. Biden outside of Delaware.
Tristan Leavitt, another lawyer representing the IRS whistleblowers, said Tuesday on X that Mr. Weiss gave "the misleading impression in his July 10 letter that he never requested special attorney authority."
Mr. Leavitt said that it was "utterly ridiculous that Weiss played these word games and almost got away with it."
Mr. Jordan said members confronted Mr. Weiss on whether he'd ever requested special attorney status.
"His is answer was, 'I asked for it and wasn't given it,'" Mr. Jordan told reporters.
Mr. Weiss asked for the special status before approaching Matthew Graves, U.S. attorney for the District of Columbia, later in 2022 to partner on charges against Mr. Biden, according to Mr. Jordan.
Mr. Garland has claimed Mr. Weiss had "ultimate authority over this matter, including the responsibility for deciding where, when, and whether to file charges." Mr. Garland said he appointed Mr. Weiss special counsel after he requested the status in August.
"Upon considering his request, as well as the extraordinary circumstances relating to this matter, I have concluded that it is in the public interest to appoint him as special counsel," Mr. Garland said.
Mr. Weiss said in prepared opening remarks that he believed he was the first special counsel to testify to Congress while in the middle of an investigation and that he was ready to "address misunderstandings about the scope of my authority to decide where, when, and whether to bring charges in this matter."
"I am, and have been, the decision-maker on this case. I do not, however, make these decisions in a vacuum. I am bound by federal law, the principles of federal prosecution and DOJ guidelines. As a result, there are processes that I must adhere to in making investigative and charging decisions," Mr. Weiss said. "These processes did not interfere with my decision-making authority. At no time was I blocked, or otherwise prevented from pursuing charges or taking the steps necessary in the investigation by other United States Attorneys, the Tax Division or anyone else at the Department of Justice."
Mr. Weiss also said that decisions he has made regarding the investigation were "based on the facts and the law" rather than "political considerations."
From The Epoch Times