Hunter Biden's attorney on Friday accused House Republicans of undermining the law and engaging in a misinformation campaign to harm Hunter Biden and attack his father, President Joe Biden.
In a 10-page letter addressed to Rep. Jason Smith (R-Mo.), the chair of the House Ways and Means Committee, Hunter Biden attorney Abbe Lowell also alleged that Smith had manipulated screenshots of WhatsApp messages to "feed the misinformation campaign" and damage Hunter Biden's reputation, "as a vehicle to attack his father."
Responding to the letter, Smith framed Lowell's complaint as an effort to obstruct their investigation and discredit the whistleblowers who had alleged misconduct and preferential treatment for Biden's son.
Lowell's letter addressed Smith's release of transcripts from interviews with two IRS agents who claimed the Department of Justice's (DOJ) investigation into Hunter Biden was mishandled. He also claimed that Smith doctored an alleged WhatsApp message which indicated that Hunter had allegedly used his father's influence in a business deal with a Chinese energy company.
Smith released the transcripts days after Hunter Biden agreed to a plea deal for tax-related misdemeanors and a pretrial diversion agreement to avoid prosecution on a felony gun-related charge—a move that angered Republicans who've accused the DOJ of mishandling the investigation.
In his letter, Lowell described IRS whistleblower Gary Shapley as "disgruntled," and suggested that he may be claiming that title in an attempt to "evade" misconduct, implying that Shapley was the source of leaks to the press about the Justice Department's investigation into Hunter Biden.
"Mr. Shapley may be reaping the 'reward' from the cover you have given him, considering the penalties for agents illegally leaking this type of information," Lowell wrote (pdf).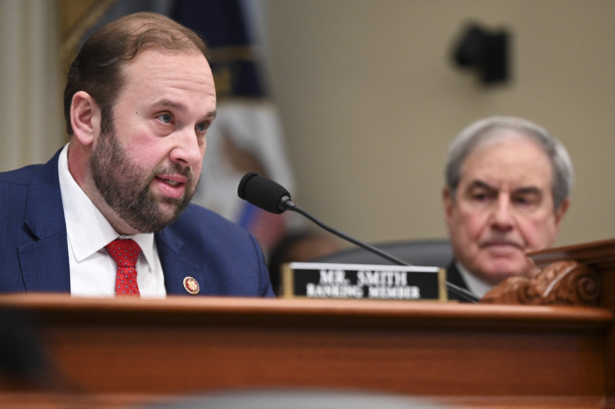 Attempt to 'Chill Our Investigation': Smith
Smith hit back at the letter, portraying Lowell's complaint as an attempt to obstruct their investigation, discredit Shapley, and mislead the public.
"It's little surprise that Hunter Biden's attorneys are attempting to chill our investigation and discredit the whistleblowers who say they have already faced retaliation from the IRS and the Department of Justice despite statutory protections established by law," Smith said in the statement.
Smith described the IRS whistleblowers as brave for coming forward with allegations of misconduct and preferential treatment for the president's son.
The Republican lawmaker also criticizes the letter for misleading the public about the committee's "lawful actions" and failing to address concerns about counsel for Hunter Biden being informed about potential warrants and raids related to the investigation.
"We will continue to go where the facts take us—and we will not abandon our investigation just because Mr. Biden's lawyers don't like it," Smith said.
'Complete Fakes'
Lowell also highlighted characteristics in the graphical presentation of Whatsapp messages in an image shared by Smith on Twitter as evidence that the messages are "complete fakes."
The images appear to be a graphical recreation of how the texts might appear on a phone. The messages themselves were recovered from a backup of Hunter Biden's abandoned laptop and were not actual screengrabs taken from a phone.
"The screen-grab images you posted are not real and contain myriad of issues: both include a photo of Mr. Biden not from 2017 but from the White House Easter Eggroll in April 2022 (long after the purported message was sent); both images portray the message in a blue bubble, when WhatsApp messages are in green; one image super-imposed the Chinese flag for the contact ID, when surely that was not how a text or contact was kept; and one purports to be a screenshot with the ". . ." of someone composing a text (as in Apple's iMessage) when that does not happen on WhatsApp," Lowell wrote.
Here is that text: pic.twitter.com/51rbUaur4X

— Rep. Jason Smith (@RepJasonSmith) June 24, 2023
"In short, the images you circulated online are complete fakes. Many media articles confirm that data purported to have come from Mr. Biden's devices has been altered or manipulated. You, or someone else, did that again," he wrote. "All of the misstatements about this communication and your use of a false text are good examples of how providing one-sided, untested, and slanted information leads to improper conclusions."
The messages in question allegedly show that Hunter threatened a Chinese business associate by invoking his father's political connections.
"I am sitting here with my father and we would like to understand why the commitment made has not been fulfilled," the alleged message from Hunter reads.
Lowell denied in his letter that the senior Biden was present when the alleged message was sent on July 30, 2017. He also claimed the message was not sent to "an official of CEFC (China Energy)" but to someone else.
"The facts … are that President Biden and our client were not together that day … and that no transaction actually occurred," Lowell wrote. "More important, your own actions call into question the authenticity of that communication and your subsequent use of it."
A lawyer for the IRS whistleblower, Shapley, rejected Lowell's claims, saying they are an attempt to "intimidate our client and the oversight authorities scrutinizing the politicization of that case is no surprise."
"IRS SSA Gary Shapley has scrupulously followed the rules and blew the whistle to Congress about the unequal application of tax laws," Shapley's lawyer said in a statement, reported ABC News.
The White House has denied any interference in the DOJ's investigation of Hunter Biden, who has agreed to plead guilty to tax-related charges and a felony gun charge.
From The Epoch Times