Seoul, South Korea—Think you always get the bad seat when taking a flight? Then spare a thought for Lee Yoon-jun.
The passenger he was seated beside on a recent Asiana Airlines flight allegedly opened the plane's emergency door—while it was still in the air.
"I just felt the horror of death. I thought, I'm going to die. This is it, this is the end for me," recalls Lee of his hair-raising experience on what was supposed to be a routine less-than-one-hour flight from Jeju to Daegu in South Korea last month.
"In disaster movies, everyone always seems to die when a door opens in the air. I wondered what I had done wrong in my life. It was just a fleeting moment, but I had so many thoughts," he adds.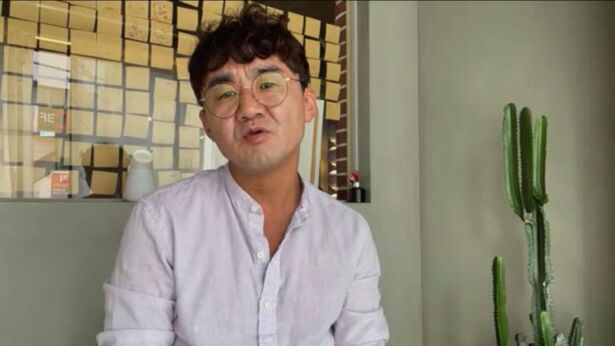 He'd been watching YouTube on his mobile phone when the door opened and an intense wind hit him, blowing away his hat and headphones and making it hard to breathe.
Looking up, he saw clouds where the emergency door should have been. The plane had been coming into land, but it was still 700 feet (213 meters) in the air.
To Lee, impending doom seemed certain.
Glancing across at the man sat next to him, Lee noticed that he "seemed tense" and both men were "trembling with fear."
"When I looked down, I noticed his feet swaying in the wind," Lee says.
Yet he did not know at this point that it was his neighbor who would later be held responsible.
Lee says he did not see the man open the door. At first he assumed there was a technical malfunction.
But once the plane's wheels hit the ground, the man next to him appeared to try to jump from the still fast-moving plane. Lee assumed he was having a panic attack.
"While I was looking at the flight attendant, I heard the sound of someone next to me unlocking his seatbelt, I realized this person was leaning towards the emergency exit."
Lee says he then subdued the man, helped by other passengers, as the flight attendant called for help.
It was only later that Lee realized what had really been happening.
After the plane arrived at the airport, police arrested a man in his 30s on suspicion of violating aviation security laws.
Police, who described the man as being in a bad mental state, said he told them he had felt suffocated and wanted to get off the plane quickly.
Lee says, looking back, he had actually felt uncomfortable sitting next to him throughout the flight. "From the moment he boarded the plane, he looked pale and gave off a bad vibe. He seemed somewhat dark, constantly fidgeting, looking around at people and acting strangely."
Of the 200 passengers the plane was carrying, none were seriously injured—though nine suffered from hyperventilation, a relatively benign outcome given the severity of the situation.
Investigations into the incident are continuing, according to Asiana Airlines, not least into how the man was even able to open the door while the plane was still in flight.
Airbus, the manufacturer of the plane, said in a statement at the time, "We are looking into the circumstances of this incident. Aircraft doors can usually only be opened upon touchdown."
Lee says he hasn't heard from Asiana Airlines since the incident.
But he feels he has been given a second chance at life.
"It feels like I've been born again, I'm just trying to have more fun and live more interestingly. I'm enjoying it," he says. Lee says he's also enjoying being thought of as a hero for stopping the passenger jumping from the plane.
"I suddenly became a temporary celebrity. Whenever I'm with my friends, I jokingly refer to myself as a celebrity," Lee says.
The-CNN-Wire
™ & © 2023 Cable News Network, Inc., a Warner Bros. Discovery Company. All rights reserved.