American actor and rapper Ice Cube recently revealed that he lost a $9 million film role because he refused to get vaccinated against COVID-19, saying that he doesn't know "how Hollywood feels about [him] right now."
Ice Cube, whose real name is O'Shea Jackson, made the comment during a recent appearance on "The Million Dollaz Worth of Game" podcast anchored by rapper Gillie Da King and social media influencer Wallace Peeples, better known as Wallo267.
The hosts, who are also cousins, asked Ice Cube if fans could see him star in another movie in the near future, to which he responded that he's working on it and has "a lot of things up [his] sleeve," while noting that he was recently refused a multi-million dollar role because he declined a request to get the COVID-19 shot.
"I turned down a movie cause I didn't want to get the [explicit] jab," the 53-year-old actor told the weekly podcast. "I turned down $9 million, cause I didn't want to get the jab. [Explicit] that jab. [Explicit] ya'll for trying to make me get it."
One of the anchors appeared rather surprised by Ice Cube's decision, questioning him, "Damn, you turned down $9 million" for not taking the jab.
Later on the show, Ice Cube explained that he didn't intentionally turn down the movie, but he wasn't given the role because he refused a request to get a COVID-19 vaccine.
"I didn't turn [the movie] down. They just didn't give it to me cause I wouldn't get the shot. … I didn't need it. I didn't catch that [explicit] at all. Nothing. [Explicit] them," Ice Cube said.
"I ain't gonna take no [explicit] that I don't need," he added.
During the podcast, Ice Cube didn't say which role he lost, however, reports emerged in October 2021 that the actor departed Sony's comedy, "Oh Hell No," after declining a request from producers to get vaccinated.
The Sony production, which would be directed by Kitao Sakurai, was announced in June 2021. Ice Cube was slated to co-star alongside "Kung Fu Panda" star Jack Black on the project, but the movie ended up being shelved.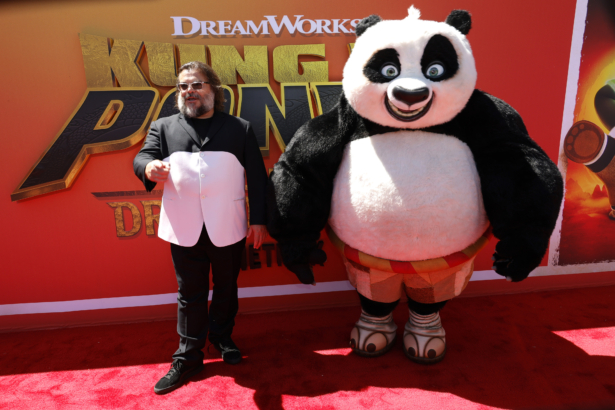 Despite having a charitable history in relation to the COVID-19 pandemic, such as donating thousands of masks to a college in Oklahoma and launching a campaign to help frontline health workers, Ice Cube became one of the big names in the entertainment and sports industry who've expressed their views on COVID-19 vaccination requirements.
Other prominent actors who departed their respective shows to avoid the shot include Steve Burton of "General Hospital" and Rockmond Dunbar of "9-1-1."
Serbian tennis player Novak Djokovic also drew attention by withdrawing from the U.S. Open earlier this year because of the federal government's COVID-19 vaccine-related travel restrictions.
"Sadly, I will not be able to travel to NY this time for US Open," the 21-time Grand Slam champion wrote on Twitter at the time. "Thank you #NoleFam for your messages of love and support. Good luck to my fellow players! I'll keep in good shape and positive spirit and wait for an opportunity to compete again. See you soon tennis world!"