Israel is moving towards banning Qatar-funded, pro-Hamas channel Al Jazeera due to concerns that the network is involved in propaganda against the country and is spreading the narrative of terrorist organizations.
On Thursday, the government of Israel voted to approve regulations that will allow it to temporarily close foreign news channels during emergency periods. The shutdown orders will be issued based on whether the channels are engaging in actions that threaten national security. The regulations were pushed forward by Communications Minister Shlomo Karhi in a bid to shut down Al-Jazeera, which he accuses of putting Israel's security in danger, according to The Times of Israel.
"Israel is at war on land, in the air, at sea, and on the public diplomacy front. We will not allow in any way broadcasts that harm the security of the state. … The broadcasts and reports of Al Jazeera constitute incitement against Israel, help Hamas-ISIS and the terror organizations with their propaganda, and encourage violence against Israel," said Mr. Karhi, according to the outlet.
The regulations are retroactive. As such, broadcasts made by Al-Jazeera since the start of the current war can now be used by Israel to shut down the channel. The decision on whether to close Al Jazeera's operations will be made by Mr. Karhi after reviewing the channel's war coverage.
Al Jazeera is a media network that is funded by the Qatari government. In an interview with The Epoch Times this month, Asher Fredman, director for Israel at the Abraham Accords Peace Institute think tank, said that Qatar is a "key supporter" of Hamas. The terror outfit's offices and senior leadership are located inside Qatar.
While Iran acts as Hamas' main patron for military training and support, Qatar provides the infrastructure to spread anti-Israel propaganda, which is mainly done through Al Jazeera, he said.
"Through the Al Jazeera network, Qatar spreads narratives that demonize and delegitimize Israel, and justify terrorism, thereby supporting Hamas in its efforts," he added.
According to a report by the state-run Kan media agency from Israel, the country's intelligence agency Mossad supports shutting down Al Jazeera's operations in the country on grounds that the network harms military activities and puts the lives of fighting personnel at risk.
Mossad claimed that reporters from Al-Jazeera are exposing the locations of soldiers and other sensitive locations.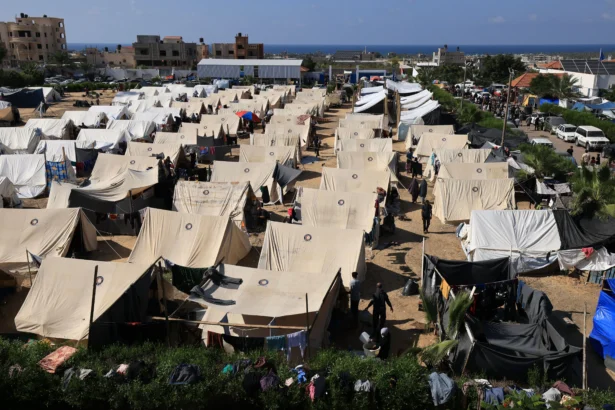 Israel's new emergency regulations to shut down foreign news channels will last for three months or until such time that the government formally ends the emergency.
The decision to shut down an outlet should be approved by the country's security cabinet and is subject to review from a district court. In case a decision is made, it will be applicable for a period of 30 days and can be extended for multiple 30-day periods.
Once the communications minister and the defense minister identify an outlet to be a threat, they will order TV channel providers to cease broadcasting the specific channel. The government will also close the channel's office in Israel, seize equipment, and either shut down or restrict access to its website.
Qatar, Hamas, and Al Jazeera
In an interview with The Epoch Times, Clifford Smith, the Washington Project director at the Middle East Forum think tank, said that Qatar is "one of the largest funders of Hamas in the world."
"While it claims to only want to support ordinary Gazans, it is upfront that it works with Hamas to do so. Israel has allowed this, which is a mistake," he said.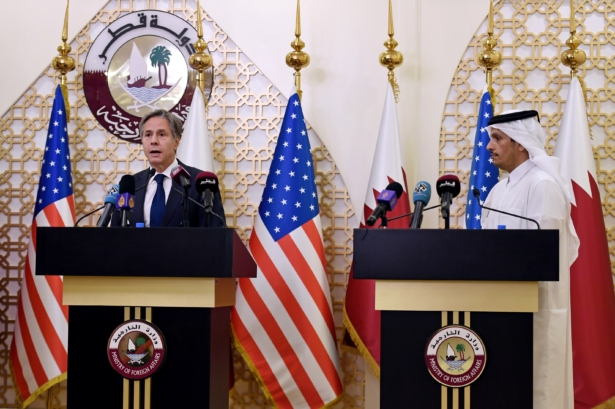 "But even if you were to ignore all of that, Qatar is also the single biggest funder of the most radical forms of Sunni Islamism all over the world: in the Arab world, in South Asia, in Africa, and even in the U.S. and Europe, which is what motivates Hamas and their supporters," he said.
Over the past decades, Qatar has shielded several key Hamas leaders. Ismail Haniyeh, the current top political leader of Hamas, leads a luxurious life in Qatar's capital city of Doha. The government of Qatar has refused to arrest Hamas leaders or hold them responsible for crimes.
Human rights lawyer Irina Tsukerman told The Epoch Times that Qatar uses anti-Israel propaganda "through Al Jazeera and other media propaganda and with the help of social media campaigns from its proxies, who continue to spread disinformation about the deaths of civilians in Gaza while whitewashing the terrorism and massacres of Israelis and other victims of the Hamas attack."
Though there have been calls to take action against Qatar over its support for Hamas, this is not an easy task as the United States has deep military and security ties with the country. Qatar is home to America's largest military base in the Middle East.
Last year, the Biden administration formally designated Qatar as a major non-NATO ally. "Qatar is a good friend and reliable and capable partner," President Biden said at the time.
In March, Rep. Jack Bergman (R-Mich.) introduced a resolution that requires foreign state media outlets to register with the U.S. Department of Justice (DOJ) as foreign agents in case they wish to cover news from the House of Representatives. The proposal called out multiple state media outlets, including Al Jazeera.
Marc Greendorfer, founder and president of Zachor Legal Institute, points out that Al Jazeera's social media publishing affiliate AJ+ is a "tool for Qatari propaganda targeting young Americans."
"AJ+ operates exclusively online and maintains accounts on all major social media platforms, with followers numbering in the millions. Its content has been collectively viewed over 17 billion times since its launch in 2014," he said.
A March report by the institute states, "A content analysis of AJ+ reveals that the Qatar-owned brand appears to function in a manner resembling a propaganda outlet by promoting anti-American, anti-West, anti-Israel, divisive, and polarizing content designed to intensify divisions within the U.S."
From The Epoch Times