The coronavirus surge in northern Italy, which has seen ten people killed and 322 infected, is spreading to neighboring countries Austria, Switzerland, Spain, and Croatia.
All fatal cases in Italy involved elderly people who also had other medical issues.
An Austrian couple, both 24, turned themselves in at an Innsbruck hospital when they fell ill after they returned after a trip from Lombardy.
A young Croatian man also picked up the virus after visiting Milan, Prime Minister Andrej Plenković confirmed.
Researchers in the United States started a clinical trial of #Gilead Sciences' #remdesivir drug, which has been tapped as a possible treatment for the new #coronavirus https://t.co/hcLUwDD5t1

— Epoch Times Canada (@EpochTimesCan) February 25, 2020
A 70-year-old Swiss man from the Italian-speaking canton of Ticino also tested positive after returning from Milan.
Spain also announced the first person on the Spanish mainland from Barcelona to test positive on the coronavirus, or COVID-19, as it is called, the Health Ministry affirmed.
"The coronavirus has reached Europe for the first time in a situation where we don't understand every chain of infection, and they can't be connected directly to China," said German health minister Jens Spahn, who attended an emergency summit among health ministers of several European states in Rome on Tuesday. "This means we have a new situation to deal with. I have said it could get worse before it gets better, and this assessment still stands," he added.
Meanwhile, in the Codogno region, southwest of Milan, the capital of Lombardy, which is considered the epicenter of the latest spike of coronavirus outbreak, at least ten villages have gone on lockdown.
Also, in Italy, an 80-year-old man died in Milan on Tuesday, state broadcaster RAI reported.
Other deaths were also confirmed on Monday, including an 88-year-old man in Caselle Landi in northern Italy, Angelo Borrelli, the chief of the Protezione Civile, announced at a press conference, The Local reported.
The fourth death was an 84-year-old man in the town of Bergamo, which is also located in Italy's Lombardy region.
The number of cases in Italy is one of the highest in the world, behind only South Korea, China, and the cluster from the Diamond Princess cruise ship docked in Japan.
Russia, Spain, Belgium, Finland, and Sweden have reported one or two cases each.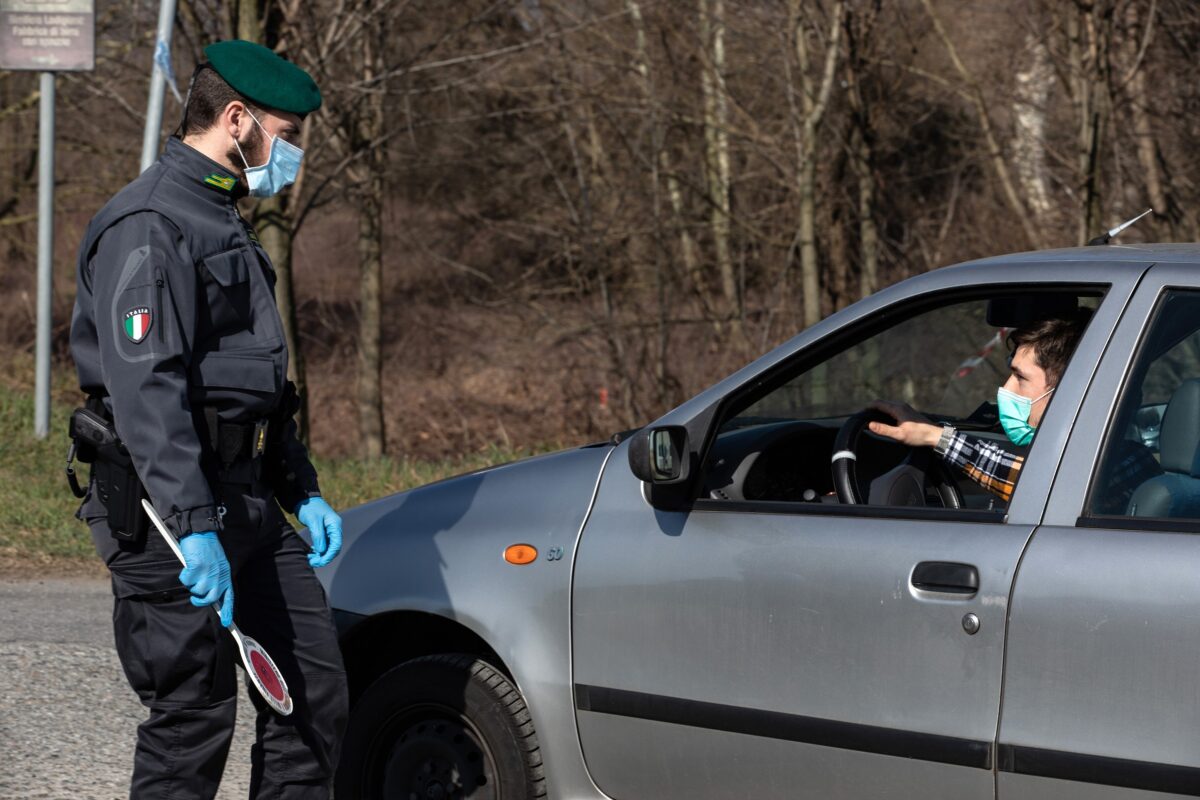 Two coronavirus cases were confirmed in Italy late January and another in early February before the rash of new cases began cropping up late. Authorities began shutting down bars, schools, and offices in towns after cases were confirmed in Codogno and other locales.
Epoch Times reporter Zachary Stieber contributed to this report