A Japanese baby who went viral last year due to her unique hair was given a modeling job, it was reported.
Baby Chanco became a hair model at age 1 after mother Mami Kano started posting pictures of the child's hair on Instagram last May, leaving many flabbergasted by her looks.
周りを気にしたり自分と比較してしまいがちな私たち。
この二人が自分を素直に表現する大切さを教えてくれました。
たくさんの人が「なりたい私」へ一歩踏み出せる年でありますように。#さあこの私で行こう #HairWeGo #近藤サト #グレイヘア #爆毛赤ちゃんhttps://t.co/S5oeXFtUHj pic.twitter.com/EwZEEmwwL1

— パンテーン (@PanteneJapan) January 6, 2019
The social media account, called baby Chanco's "hair diary," got more than 300,000 followers in a few months.
"I'm so surprised with the reaction, but also very proud of the praise from many countries," Kano told People magazine on Jan. 8, adding that her girl has a "lighthearted smile and luxurious head of hair [that] doesn't match her age."
The adorable girl — and her impressive mane — are now the stars of a new Pantene ad!

由 People 发布于 2019年1月8日周二
People magazine asked her about how she cares for the girl's hair, and she replied: "Brushing and just let her live as she is."
And on Jan. 7, she appeared in Pantene's new advertisement next to Japanese television announcer Sato Kondo, the report stated.
According to Popsugar, Chanco was born Dec. 23 Japan and "came out of the womb with a full head of hair."
"We went straight to her mother because Chanco's personality and special character matches our image for women we want to support," said P&G Japan haircare associate brand director Yoshiaki Okura, quoted by People magazine.
"We feel [Chanco's] beautiful hair has strong power that makes people positively move forward," Okura stated. "And we also support her mother's positiveness to post wonderful moments with Chanco."
Kano told the publication that she doesn't plan on cutting her girl's hair.
"I prefer to keep her hair long, and in the future I want to try some new arrangements, like braids," she added.
'Most Beautiful Face' Named
It comes days after a young woman who was once dubbed the "most beautiful" girl in the world was honored again.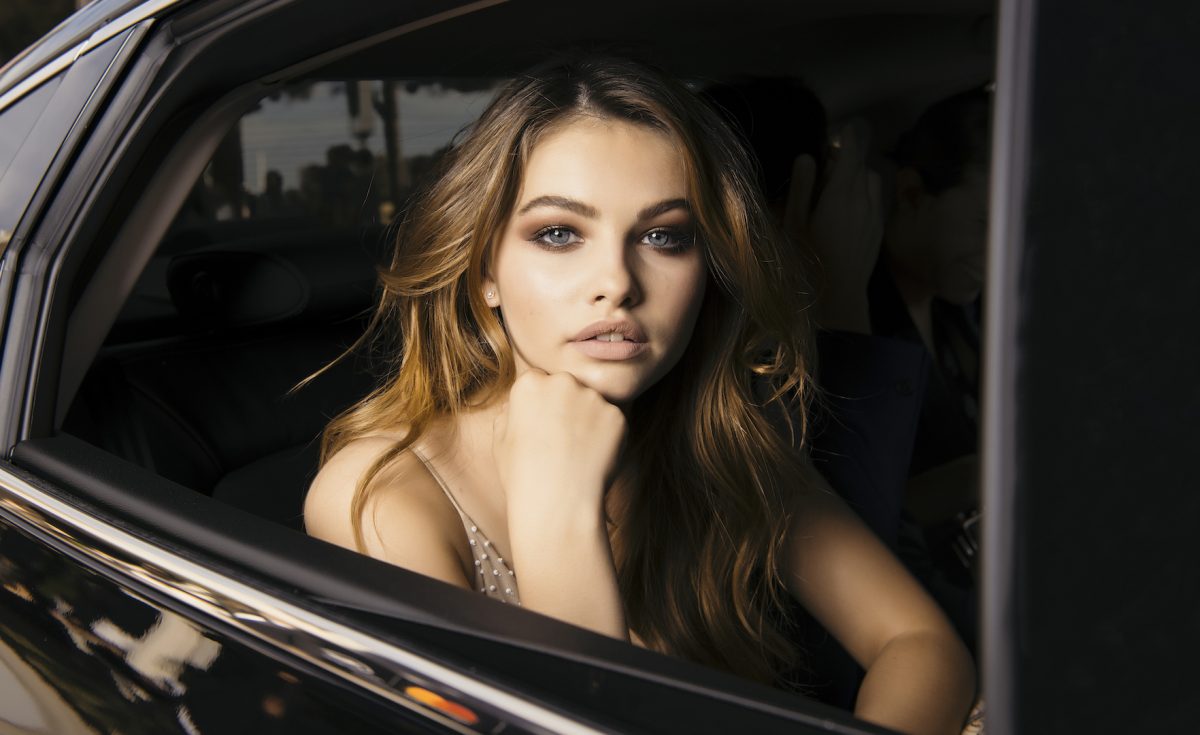 Thylane Blondeau was voted "most beautiful face" in the world in 2018, according to TC Candler who is described as a "professional film critic and the creator of the Annual Independent Critics List of the 100 Most Beautiful Faces of the Year" via the Independent Critics List website.
Blondeau, 17, the daughter of French soccer player Patrick Blondeau and French fashion designer Veronika Loubry, made headlines more than ten years ago after she worked as a child model, Yahoo reported.
From The Epoch Times