House Judiciary Committee Chairman Jim Jordan (R-Ohio) has ordered Big Tech giants including Apple and Google's parent company, Alphabet, to hand over information regarding the Department of Justice's (DOJ) attempts to surveil members of Congress and their staff via their private emails and phone records.
Mr. Jordan fired off letters to the CEOs of Alphabet, Apple, AT&T, T-Mobile, and Verizon on Oct. 31 after multiple current and former Senate and House staff—both Democrats and Republicans—were informed by the firms that their email or phone records had been seized by the DOJ via a grand jury subpoena six years ago.
The private communications were notably seized from individuals who were probing alleged wrongdoing by the DOJ in relation to its Russian collusion investigation.
"The Committee on the Judiciary is conducting oversight of the Justice Department's attempts to surveil Members of Congress and congressional staff members by obtaining information about their private communications from Apple," Mr. Jordan began in his letter to Apple CEO Tim Cook.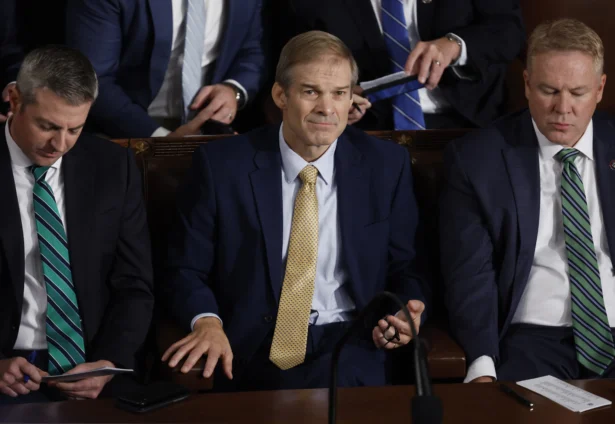 Jason Foster, chief investigative counsel to then-Senate Judiciary Committee Chairman Charles Grassley, was among those notified in October that the DOJ had subpoenaed Google in 2017 for his personal phone records and emails during the period when Mr. Grassley was conducting oversight of the Department's handling of the so-called Steele dossier, Just the News reported.
The Steele dossier was paid for by the Hillary Clinton campaign and the Democratic National Committee.
"Google's notification to this staffer revealed the Justice Department likely also sought the personal records and communications of other congressional staffers—both Republicans and Democrats—who engaged in oversight of the Department during the same period. The Committee is investigating whether the Justice Department asked other email or telecommunications providers for similar information on Members of Congress and congressional staff," Mr. Jordan continued.
Surveillance 'Wholly Unacceptable'
In his letters, Mr. Jordan demanded the tech giants hand over a string of documents and information dating back to January 2016.
That includes "all documents and communications between or among Apple employees referring or relating to subpoenas or requests issued by the Department of Justice to Apple for personal or official records or communications of Members of Congress or congressional staff," Mr. Jordan wrote in his letter to the Apple CEO.
The Republican lawmaker also demanded Apple hand over all documents and communications between or among Apple employees and DOJ employees referencing or relating to the department's subpoenas or requests for personal or official records or communications of congressional members or their staff and all material or information it provided to the DOJ in response to those subpoenas or requests.
The Republican lawmaker concluded that the DOJ's efforts to obtain the private communications of congressional staffers, including staffers conducting oversight of the department, is "wholly unacceptable and offends fundamental separation of powers principles as well as Congress's constitutional authority to conduct oversight of the Department."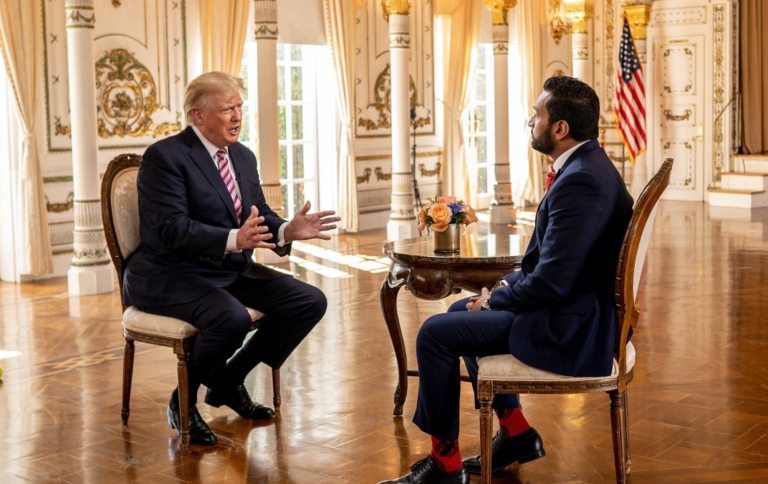 Crossfire Hurricane Investigation
Mr. Jordan noted the latest revelations follow reports that the DOJ also issued subpoenas to obtain the private communications of congressional staffers on the House Permanent Select Committee on Intelligence who were conducting oversight of the Russian collusion probe.
"These revelations strongly suggest that the Justice Department weaponized its law-enforcement authority to spy on the entities seeking to hold it accountable," he concluded.
Mr. Jordan sent similar letters to Alphabet CEO Sundar Pichai, AT&T CEO John Stankey, T-Mobile CEO Mike Sievert, and Verizon CEO Hans Vestberg, asking the Big Tech firms to hand over the requested data no later than Nov. 14.
The House Judiciary Committee chairman sent a similar letter to Attorney General Merrick Garland asking that the DOJ hand over all relevant documents by the same deadline.
Mr. Jordan's latest demands from the Big Tech firms come after reports emerged last year that the DOJ allegedly used grand jury subpoenas to secretly access personal information belonging to multiple House Republican staffers, including former Intelligence Committee senior counsel Kash Patel, now an Epoch Times contributor, as part of its probe focusing on the now disproven Trump–Russia collusion narrative.
That information included mailing addresses, residential addresses, business addresses, email addresses, and personal telephone numbers belonging to Mr. Patel and another unnamed staffer.
At the time, Mr. Patel told John Solomon on "Just the News, No Noise," that he was shocked to learn of the subpoenas, which he said amounted to an extraordinary intrusion on congressional oversight.
"Because a co-equal branch of government, we as congressional investigators and Devin Nunes, his staff on House Intel were conducting constitutional demanded oversight of the fraudulent acts at the FBI and DOJ which we now know happened," he said.
Mr. Patel said at the time that the subpoenas also raised concerns over the separation of executive and legislative branch powers.
The Epoch Times has contacted the Justice Department for further comment.
From The Epoch Times