Sen. Joe Manchin (D-W. Va.), the embattled senior senator from the Mountain State, says he's "thinking seriously" about leaving the Democratic Party as he mulls his political future.
Mr. Manchin, the former governor of West Virginia, has occupied his seat in the Senate since 2010, when he was elected to fill the vacancy left by the death of Sen. Robert Byrd (D-W. Va.). Even as his state shifted further and further into the arms of the Republican Party, Mr. Manchin held onto his seat by presenting himself as a "conservative Democrat" and a moderate voice among his party as it moved further to the left.
But after his support of the Inflation Reduction Act during the last Congress—the largest climate bill in U.S. history which critics say threatens the coal industry in coal-reliant West Virginia—Manchin's political future remains uncertain as he faces down a challenge from West Virginia governor Jim Justice and Rep. Alex Mooney (R-W. Va.).
Now, Mr. Manchin says he is seriously considering leaving the Democratic Party and becoming an independent.
During an Aug. 10 appearance on a West Virginia radio show hosted by Mr. Hoppy Kercheval, Mr. Manchin was asked about whether he would consider changing his party registration in the future.
"I'm thinking seriously," Mr. Manchin said, citing a degradation in the "brand" of the Democratic Party since he first took office.
"For me, I have to have peace of mind, basically," he said. "The brand has become so bad—the 'D' brand and 'R' brand. In West Virginia, the D brand—because it's [the] national brand—it's not the Democrats in West Virginia, it's the Democrats in Washington."
"You've heard me say a million times, I'm not a Washington Democrat," Mr. Manchin added.
Pressed on whether he would consider becoming an independent, Mr. Manchin reiterated, "I would think very seriously about that," saying that he's "been thinking about that for quite some time."
Mr. Manchin has been pegged as a potential contender to run as a third-party candidate under the No Labels effort, a third-party push that markets itself as centrist and "common sense."
Such a push could allow Mr. Manchin a means to exit from politics without tarnishing his political record through a defeat in his home state.
According to polling conducted by East Carolina University in May 2023, Mr. Justice, the second-term governor of West Virginia, has a substantial 22-point lead over Mr. Manchin in a potential matchup between the two.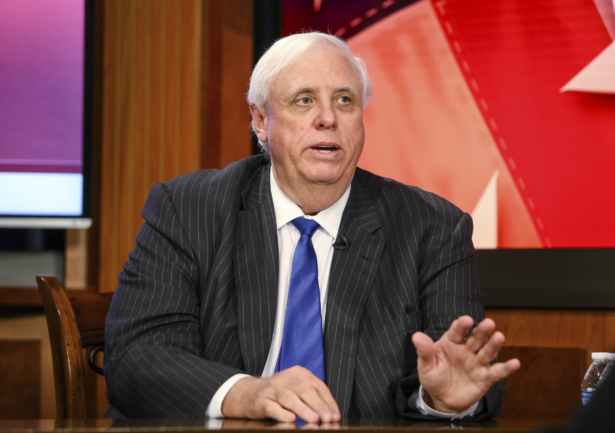 Still, Mr. Manchin said, "I haven't made any decisions whatsoever on any of my political direction. I want to make sure that my voice is truly an independent voice. When I do speak, I want to be able to speak honestly about basically the extremes of the Democrat and Republican Party that's harming our nation."
"When I get ready to make a decision, I'll come see you," Mr. Manchin said.
During the previous Congress, Mr. Manchin and his colleague Sen. Kyrsten Sinema (I-Ariz.) stared down the rest of their caucus, blocking the passage of multi-trillion-dollar spending bills in the evenly divided upper chamber. Both lawmakers in turn received harsh backlash from left-wing progressives within their party, who accused them of being "obstructionists" and "crypto-Republicans."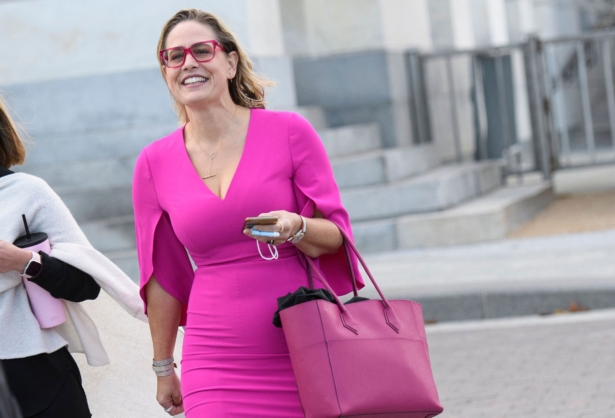 In the aftermath of the backlash, Ms. Sinema announced that she was leaving the Democratic Party ahead of her 2024 reelection bid, heading off a challenge from left-wing Rep. Ruben Gallego (D-Ariz.) and setting the stage for a three-way race in Arizona next year.
Third-Party Presidential Bid
If Mr. Manchin were to change his party affiliation, it's not clear whether he'd run as an independent in West Virginia, as Ms. Sinema plans to do, or if he'll exit West Virginia politics altogether for a bid at the national stage.
Critics of former president Donald Trump, including Sen. Mitt Romney (R-Utah), have advised Mr. Manchin against such a third-party presidential bid, which they say would help Mr. Trump be reelected.
"The No Labels effort would elect Donald Trump," Mr. Romney said. "I asked my chief strategist: 'What would a candidate have to be like in order to draw [voters] from Donald Trump as opposed to drawing from Joe Biden?' He said it would have to be someone to the right of Donald Trump."
Sen. Debbie Stabenow (D-Mich.) told The Hill that Mr. Trump's supporters were "baked in," and an emerging third-party challenger would only divide the rest of the votes, making No Labels a threat to President Joe Biden's campaign.
"I think it's dangerous because whether they mean to or not, it could help the reelection of Donald Trump, which would be a disaster for our country," she said. "Donald Trump's supporters are baked in. So the question becomes of those that do not support him, who do they vote for? You divide that vote. It certainly doesn't help."
Polling seems to vindicate the claim, as only one-third of Americans say they'd be open to a fusion ticket of a Democrat and a Republican, a cornerstone of the No Labels strategy.
The same poll found that only 16 percent of Americans would be open to supporting a ticket headed up by Mr. Manchin.
Nevertheless, Mr. Manchin disputed claims that a presidential bid would help Mr. Trump defeat President Biden.
"I don't see [a third-party bid] favoring either side, because you just can't tell how this is going to break," he said. "If come January and February of next year these are still the main contenders, Donald Trump and Joe Biden, that's a whole other scenario.
"If they are not—and it could break between now and then—that changes the game completely," he argued. "The bottom line is, 'Will the middle speak up? Does the middle have a voice?'"
In both 2016 and 2020, President Trump swept West Virginia, winning every single county and bringing in roughly 70 percent of the vote.
In comments to The Epoch Times, Mr. Mooney—who is challenging Mr. Manchin for his seat—argued that given these numbers, Mr. Manchin's decision to vote for President Trump's removal from office doomed his prospects in the state.
Mr. Mooney also said West Virginians, who rely on coal for over 90 percent of their power production, felt betrayed by the Inflation Reduction Act, a $750 billion spending bill that devoted nearly $450 billion to climate issues.
From The Epoch Times