National Security Council spokesman John Kirby categorically denied a report claiming the United States sabotaged the Nord Stream gas pipelines last week, saying "there is no truth" to the reporting from longtime journalist Seymour Hersh.
Earlier this month, Hersh cited an anonymous source for his report claiming it was the U.S. government that destroyed a section of the pipelines that run between Russia and Germany, adding that Washington had planned the destruction of the system since before the Russia–Ukraine war broke out. The Russian government has since called for investigations into the matter.
When asked about Hersh's claims during a Fox News interview, Kirby said that "the United States and no proxies of the United States had anything to do" with the pipeline blasts. There was no U.S. involvement in this. None. Zero," he added, saying it was a "completely false story."
"If the U.S. were to undertake some mission like that, would the administration have an obligation to inform Congress in advance?" asked Fox News' Shannon Bream.
He responded: "We did not take any such operation, Shannon, and obviously, we keep Congress informed appropriately of things both classified and unclassified. But I can tell you now, regardless of the notification process, there was no U.S. involvement in this. None, zero, it's completely false."
Hersh is a Pulitzer Prize-winning journalist best known for his reporting that exposed the 1968 My Lai massacre during the Vietnam war. He also reported on the torture of prisoners at Abu Ghraib in Iraq in 2004.
However, some in the media have criticized him for his reliance on anonymous sources. For his latest Substack post, Hersch cited an individual who had knowledge of U.S. "operational planning" and nothing else.
After the pipeline explosion last year, the United States and some European countries accused Russia of being behind the sabotage. Russian officials, in response, said that the pipelines were operated by Russian state-run entities and that it would make no sense for the Kremlin to destroy a project it had invested billions of dollars in.
Hersch wrote that the White House's "decision to sabotage the pipelines came after more than nine months of highly secret back and forth debate inside Washington's national security community about how to best achieve that goal. For much of that time, the issue was not whether to do the mission, but how to get it done with no overt clue as to who was responsible."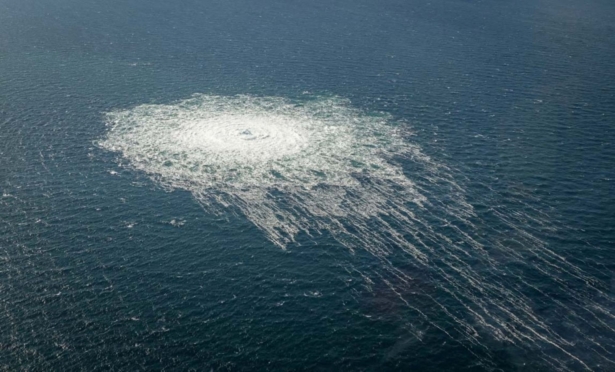 "This is not kiddie stuff," the aforementioned unnamed source told him. Hersch didn't provide any more details about the person, including whether they worked for the U.S. government. But that person noted that such an attack would be "an act of war."
According to his Substack post, divers operating from a Norwegian Alta mine-hunting vessel used a "mixture of oxygen, nitrogen, and helium streaming from their tanks, and plant-shaped C4 charges on the four pipelines with concrete protective covers" before detonating the explosives.
Other Details
Several months ago, Columbia University economist Jeffrey Sachs drew controversy for accusing the U.S. of sabotaging the pipelines, floating the idea during a Bloomberg TV interview that Washington would greatly benefit from its destruction. The reason why, he argued, was because it would force Europe to become more reliant on U.S. natural gas, rather than Russian gas.
Sachs—the head of the Center for Sustainable Development at Columbia University—claimed that "I would bet (the explosion) was a U.S. action, perhaps U.S. and Poland." The Bloomberg host, Tom Keene, then quickly interjected and asked Sachs to provide evidence of his claims.
Around the same time, President Joe Biden told reporters that claims the United States committed the act are false.
"We're going to work with our allies to get to the bottom of exactly what—precisely what happened. And at my direction, I've already begun to help our allies enhance the protection of this critical infrastructure," the president said. "And at the appropriate moment when things calm down, we're going to be sending divers down to find out exactly what happened."
Several European countries carried out investigations into the cause of the explosions, which occurred in September 2022 but came up with few answers. The Russian government has categorically denied that it was behind the blasts at the pipelines, which it jointly operated with Germany.
From The Epoch Times