The federal judge that was set to oversee Disney's First Amendment lawsuit filed against Florida Gov. Ron DeSantis recused himself from the high-profile case on June 1 after discovering that a "relative within the third degree of relationship" owns Disney stock.
In a 14-page decision (pdf), U.S. Chief District Judge Mark Walker, an Obama appointee, said that he had learned on May 26 that the unnamed relative owns 30 shares of stock with the Walt Disney Company.
"Upon learning this information, I became obligated to engage in a separate inquiry pursuant to the Code of Conduct for United States Judges to determine if the financial interest of my third-degree relative 'could be substantially affected by the outcome of [this] proceeding."
"I have engaged in that inquiry and determined that disqualification from this proceeding is required under the circumstances," the judge wrote, adding that the "size or dollar amount of the third-degree relative's financial interest is irrelevant."
"Given the ambiguous standard I must apply under Canon 3C(1)(d)(iii), as well the number of unknown variables present in this case, I cannot say for sure that the outcome of these proceedings could not substantially affect the value of my family member's financial interest in The Walt Disney Company, Plaintiff's parent corporation," he said.
The case will be reassigned to Judge Allen Winsor, a Trump appointee who defended the former president during his first impeachment trial, according to the docket.
Judge Winsor has dismissed multiple lawsuits challenging Florida's Parental Rights in Education Bill, or HB 1557, which was targeted by critics.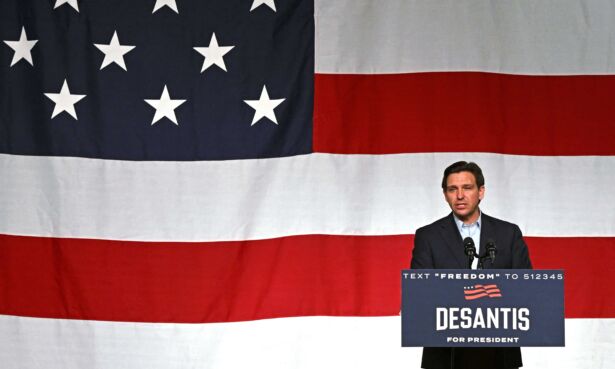 Walker's Previous Comments Cause Concern
Walker's decision to recuse himself from the DeSantis-Disney case comes shortly after the Republican governor requested that the judge be disqualified.
Lawyers for DeSantis, who recently launched his 2024 presidential campaign, claimed that the judge would not be impartial in the case, citing previous comments he made about Disney in two unrelated lawsuits that dealt with free speech issues and fear of retaliation.
In the first case, Walker said, "What's in the record, for example—is there anything in the record that says we are now going to take away Disney's special status because they're woke?" according to the motion (pdf) filed by lawyers for DeSantis.
In the second case, he said, "And then Disney is going to lose its status because—arguably because they made a statement that runs afoul—ran afoul of state policy of the controlling party," according to the motion.
Disney subsequently opposed the motion, arguing that it was based on a "misapprehension of the law and a misstatement of the facts."
In a court filing (pdf), lawyers for Disney said that DeSantis' attorneys had based their motion on "two-year-old hypothetical questions" during prior judicial proceedings where the Court accurately referred to "widely-publicized statements" from Florida legislators about their "intent to change the governing structure of the Reedy Creek Improvement District specifically because Disney expressed a political viewpoint disfavored by the legislators."
"The Court did not make any findings about those statements," they added.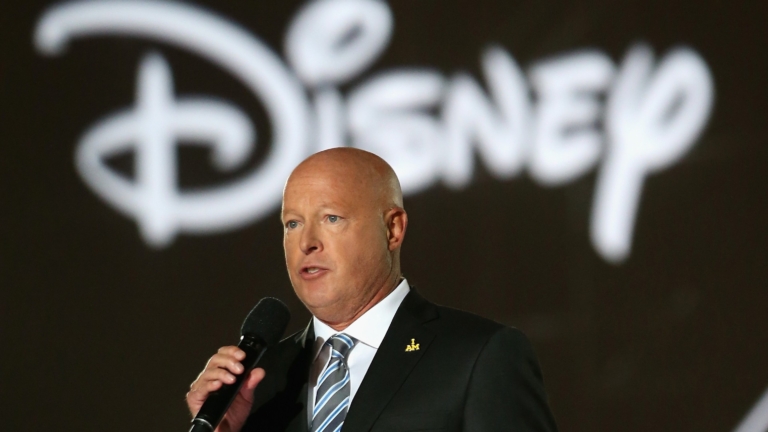 'Rank Judge-Shopping'
In his decision on Thursday, Walker branded the motion "wholly without merit."
"In fact, I find the motion is nothing more than rank judge-shopping," he wrote. "However, Defendants did get one thing right. That is, if a judge has doubts over whether disqualification is required, he should resolve those doubts in favor of disqualification."
"Even though I believe it is highly unlikely that these proceedings will have a substantial effect on The Walt Disney Company, I choose to err on the side of caution—which, here, is also the side of judicial integrity—and disqualify myself. Maintaining public trust in the judiciary is paramount, perhaps now more than ever in the history of our Republic," the judge concluded.
Disney's ongoing legal battle with DeSantis was initially sparked by former CEO, Bob Chapek's criticism of HB 1557 which was signed into law by DeSantis on March 28.
The law bans instruction of gender identity and sexual orientation in public schools for kindergarten through third grade, something that DeSantis says will help reinforce parents' "fundamental rights to make decisions regarding the upbringing of their children."
DeSantis later attempted to strip Disney of its long-standing self-governing power status in Florida, stating that the company should not receive special treatment in the state, and appointed a new board of supervisors.
However, shortly before the board could take over, Disney quietly entered into development and restrictive covenant agreements with Walt Disney Parks and Resorts U.S. Inc, stripping the new board of its powers.
DeSantis later signed a bill granting a state-appointed board the power to void that agreement.
Disney has argued that the moves by DeSantis are retaliatory and litigation between the company and the Republican governor remains ongoing.
From The Epoch Times