A New York state judge ruled that former President Donald Trump and his company are liable for fraud in a lawsuit that was brought by the New York Attorney General's office.
Judge Arthur Engoron, issuing a ruling Tuesday in a civil lawsuit brought by Attorney General Letitia James, found that the former president and the Trump Organization deceived banks, insurers, and others by allegedly overvaluing his assets and exaggerating his net worth on paperwork used in making deals and securing financing.
The decision, which comes just days before the start of a non-jury trial in the lawsuit, canceled President Trump's business certificates. Within 10 days, the former president and other defendants must recommend three independent reviewers to manage the dissolution of the corporations, including the Trump Organization.
Judge Engoron said Ms. James, a Democrat, had established liability for false valuations of several properties, including Mar-a-Lago and others, and claimed the former president made comments in a deposition that were "wholly without basis in law or fact."
"He claims that if the values of the property have gone up in the years since the (financial statements) were submitted, then the numbers were not inflated at that time," the judge wrote on Tuesday. "He also seems to imply that the numbers cannot be inflated because he could find a 'buyer from Saudi Arabia' to pay any price he suggests."
A trial has been slated for Oct. 2, and could last well into December.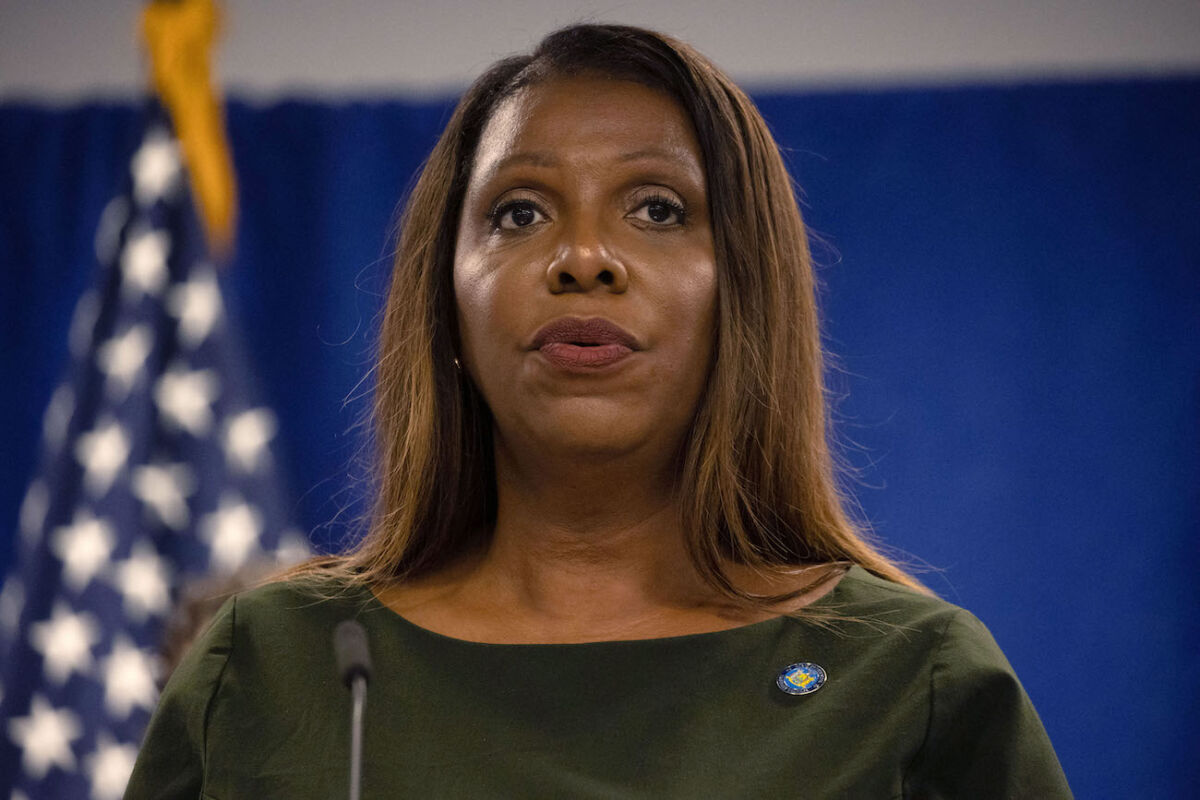 Tuesday's order also ordered sanctions of $7,500 for each attorney who had represented President Trump and the co-defendants, alleging they made previously rejected and frivolous claims in court documents.
"Defendants' arguments that the factual record developed in discovery changed the landscape under which standing should be viewed is legally preposterous," the judge also wrote (pdf). "The best that defendants could muster at oral argument was to contend (incorrectly) that plaintiff cannot sue because the subject transactions were between private entities, and nobody lost money."
Ms. James sued Trump in September 2022, accusing him and the Trump Organization of lying for a decade about asset values and his net worth to get better terms on bank loans and insurance. She alleged that Trump inflated his net worth by as much as $2.23 billion, and by one measure as much as $3.6 billion, on annual financial statements given to banks and insurers.
The former president and his attorneys, however, have denied wrongdoing in the case. Several days ago, his team said that Ms. James's office has no case during a hearing before Judge Engoron.
Ms. James's case is "out of context," Trump attorney Christopher Kise said in the hearing, according to reports. The former president and other defendants involved in the Trump Organization didn't commit fraud and said the attorney general's arguments, according to Mr. Kise, essentially are: "Believe me, this is fraud."
The lawyer further stated that there is no evidence of that because the attorney general's contrary statements did not make it so, and that valuation disputes were immaterial, he said. "The foundation of the case is to ignore everything," Mr. Kise said. "The case comes down to prosecuting the defendants for engaging in successful business transactions."
Earlier this month, President Trump sued Judge Engoron and accused him of taking too long to narrow the case. The lawsuit sought to delay the trial to allow the defendants to prepare properly after the judge decides which claims the attorney general can pursue.
Defense lawyers have also accused Ms. James of ignoring a June appeals court decision. A U.S. appeals court is expected to decide next week whether the trial should proceed as scheduled.
The civil case is one of several legal problems plaguing President Trump just about a year away from the 2024 election as he campaigns again for the White House. A number of polls have shown that he is by far the top Republican candidate, easily beating out Florida Gov. Ron DeSantis by around 50 percentage points.
A recent poll commissioned by ABC News also shows that among voters, President Trump would likely defeat President Joe Biden if an election was conducted today. The survey showed that President Trump had 51 percent support as compared with President Biden's 42 percent.
This year, he has been indicted four times. He faces state charges in Georgia and in Manhattan as well as federal charges in Washington, D.C., and Florida. He's pleaded not guilty.
The former president's attorneys had not immediately made any public comments on the ruling Tuesday.
Reuters contributed to this report.
From The Epoch Times