Former President Donald Trump is facing allegations of lying about his wealth in an upcoming October trial. According to a program laid out by the judge overseeing the case, the trial could last up to three months.
The trial against President Trump and his family business will air a civil lawsuit filed by New York Attorney General Letitia James, who alleges that President Trump has vastly exaggerated the value of his real estate holdings to deceive lenders, as well as potential business associates.
In an order filed on Sept. 8, Judge Arthur Engoron said he anticipates the trial to end by Dec. 22, although there may be a request for additional time by the lawyers handling the case. Opening arguments will likely be heard on Oct. 2.
The trial is expected to include elaborate testimonies about other estimates of the value of President Trump's holdings, like his golf courses and skyscrapers. The former president previously defended his asset valuations, describing them as luxurious and unique properties whose value is enhanced as a result of his personal brand.
President Trump further dismissed any potential inaccuracy in the valuation of his assets through his financial statements, saying that in the event of making important business decisions, each came with a disclaimer intended to tell banks that they were potentially "worthless" and unreliable.
Nonetheless, Ms. James has described President Trump's financial claims as deceptive, and aimed at providing him with more advantageous conditions on loans and other transactions. In the filing on Sept. 8, she claimed that President Trump has inflated his net worth by between $800 million to over $2 billion at different times, adding that it could go as high as over $3.5 billion.
The trial comes amid a swath of preparations by President Trump's legal team, as he is currently facing trials in four different criminal proceedings that were filed against him, one each in Florida, Georgia, New York, and Washington D.C.
These trials could come as the height of the Republican presidential primary is nearing, and could hold sway in determining whether President Trump will be the party's primary challenger to face President Joe Biden in the 2024 presidential election.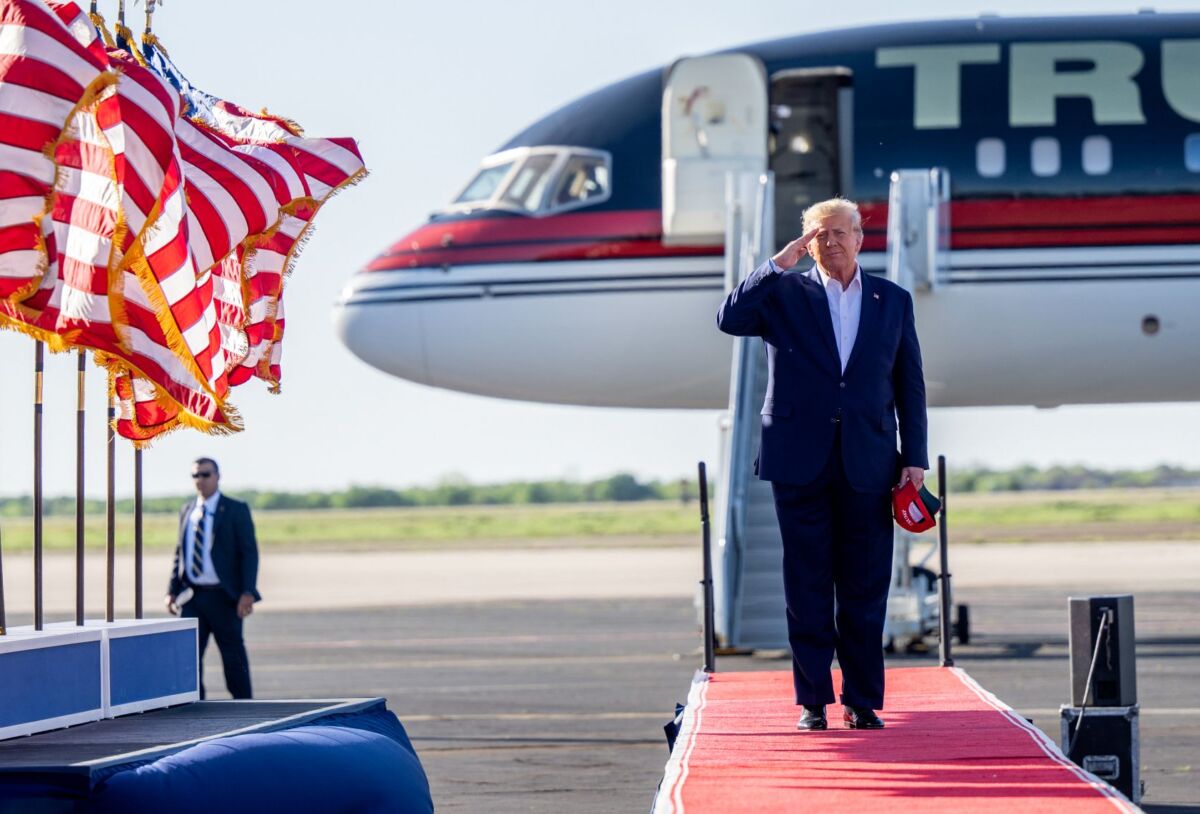 President Trump has repeatedly asserted that any criminal proceedings against him are politically motivated, and moreover deflecting from corruption allegations against President Biden and his son Hunter Biden. An impeachment inquiry could soon commence against President Biden after garnering enough votes in the House.
President Biden has argued that any of his or his family's dealings with foreign entities were separate from his duties when he was vice president, adding that he never discussed business with his son. Court records, however, have revealed business ties between the Biden family and Chinese as well as Ukrainian nationals.
The Associated Press contributed to this article.