The leader of the North Korean regime unveiled his daughter to the world during the launch of a new intercontinental ballistic missile, according to various reports.
Photos released by the Korean Central News Agency (KCNA), the North Korean state media, show a young girl staying close to Kim Jong-un while he was inspecting and watching a ballistic missile test on Friday.
KCNA confirmed that Kim Jong-un participated in the event with his "beloved daughter."
State media photos showed Kim walking hand-in-hand with his daughter, who was clad in a white coat, together watching a huge missile being loaded onto a launch truck.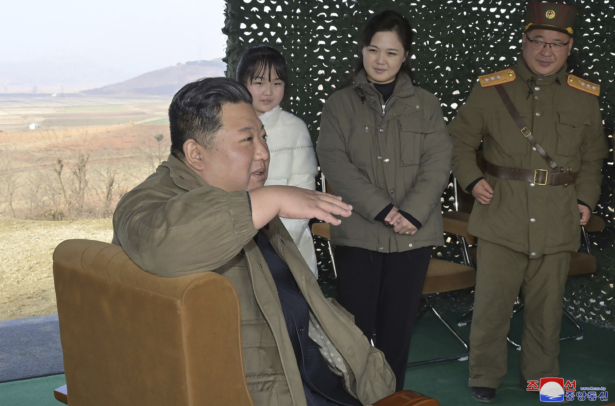 South Korean media reported he has three children, born in 2010, 2013, and 2017 respectively. It's the first time North Korea has published photos of Kim's daughter. It's unclear why the North Korean dictator staged his daughter's debut.
Dennis Rodman, an NBA basketball star who maintains a close relationship with Pyongyang, revealed that Kim Jong-un has a daughter named "Ju-ae" back in September 2013.
It wasn't immediately known which child Kim Jong-un took to the launch site.
North Korea Tests Intercontinental Ballistic Missile
North Korea fired what appeared to be an intercontinental ballistic missile (ICBM) on Friday, according to South Korean and Japanese officials, just a day after it had fired a short-range missile and warned of "fiercer" military actions toward the United States.
South Korea's joint chiefs of staff said in a statement Friday that it had detected a ballistic missile launch off the eastern coast of North Korea on Friday morning and that it was likely an ICBM.
The Japanese Defense Ministry said in a statement Friday that North Korea had fired an ICBM-class ballistic missile at around 10:14 a.m. from its western coastal area that flew toward its eastern waters across the country. Meanwhile, Japan's Coast Guard said the missile was likely to have landed in the sea roughly 210 kilometers (130 miles) west of Hokkaido.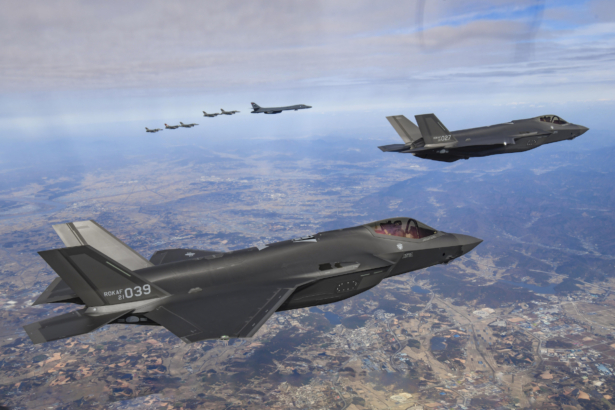 ICBMs are North Korea's longest-range weapon and are designed to be capable of carrying a nuclear warhead as far as any location in the continental United States. They have a minimum range of about 5,500 kilometers (3,400 miles), with some being able to travel 10,000 kilometers (6,200 miles) or more.
The launch came just hours after North Korea threatened to launch "fiercer" military actions toward the United States if Washington opts to continue with its security commitment to help defend its allies in the region.
The official threat came after U.S. President Joe Biden, Japanese Prime Minister Fumio Kishida, and South Korean leader Yoon Suk-yeol met on Nov. 13 in Cambodia, where they strongly condemned North Korea's recent missile tests and agreed to work together to strengthen deterrence.
The United States responded to the North's weapons launch by flying supersonic bombers in a show of force.
The U.S. military also held separate aerial drills with South Korean and Japanese forces on Friday in response to the North Korea ICBM test.
Mimi Nguyen Ly and The Associated Press contributed to this report.
From The Epoch Times