North Korean leader Kim Jong Un will visit Russia this week for talks with President Vladimir Putin, the Kremlin announced on Sept. 11.
In a statement, the Kremlin said Mr. Kim would pay an official visit "in coming days," adding the visit was "at the invitation" of Mr. Putin.
According to a Kremlin spokesman, the two leaders will hold talks in the presence of their respective delegations and in a series of one-on-one meetings.
Mr. Kim's visit has since been confirmed by North Korean state media.
South Korean media has reported that Mr. Kim has already departed for Russia aboard a special train.
South Korea's foreign ministry said it was monitoring developments but declined to provide details.
On the same day as the announcement, Mr. Putin arrived in Russia's far eastern city of Vladivostok to attend the 2023 Eastern Economic Forum, which is slated to wrap up on Sept. 13.
The planned Putin-Kim meeting will not be the first of its kind. 
In 2019, Mr. Kim traveled by train to Vladivostok, roughly 300 miles from North Korea's border, where he met Mr. Putin for the first time.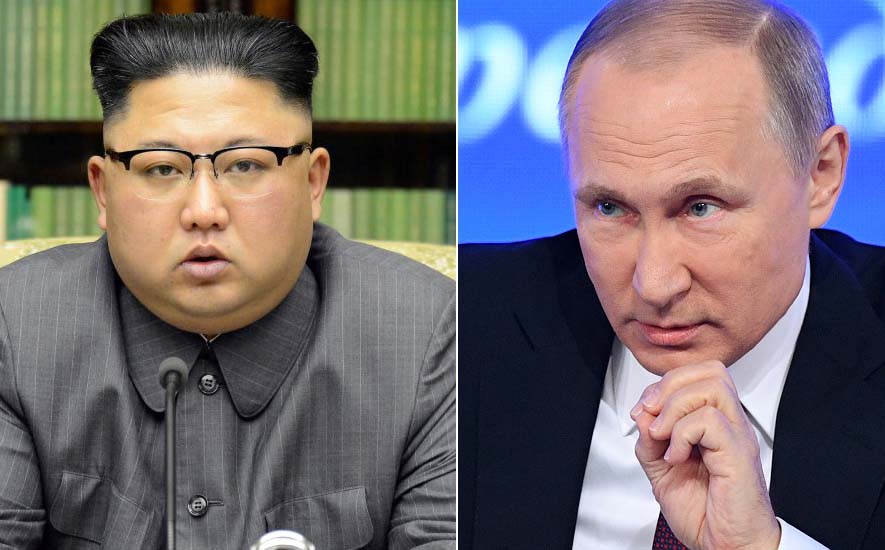 The meeting doesn't come as a surprise. For the past week, speculation has swirled that a visit to Russia by Mr. Kim was imminent. 
On Sept. 4, The New York Times reported that Mr. Kim planned to meet Mr. Putin in Vladivostok sometime in mid-September.
Citing unnamed "American and allied officials" to support its assertions, the newspaper said the two leaders were seeking to step up military cooperation.
This, they claimed, included potential North Korean arms supplies to Russia for use in the latter's war in Ukraine. 
According to officials cited by the New York Times, Moscow hopes to obtain North Korean artillery shells and missiles in exchange for advanced technologies.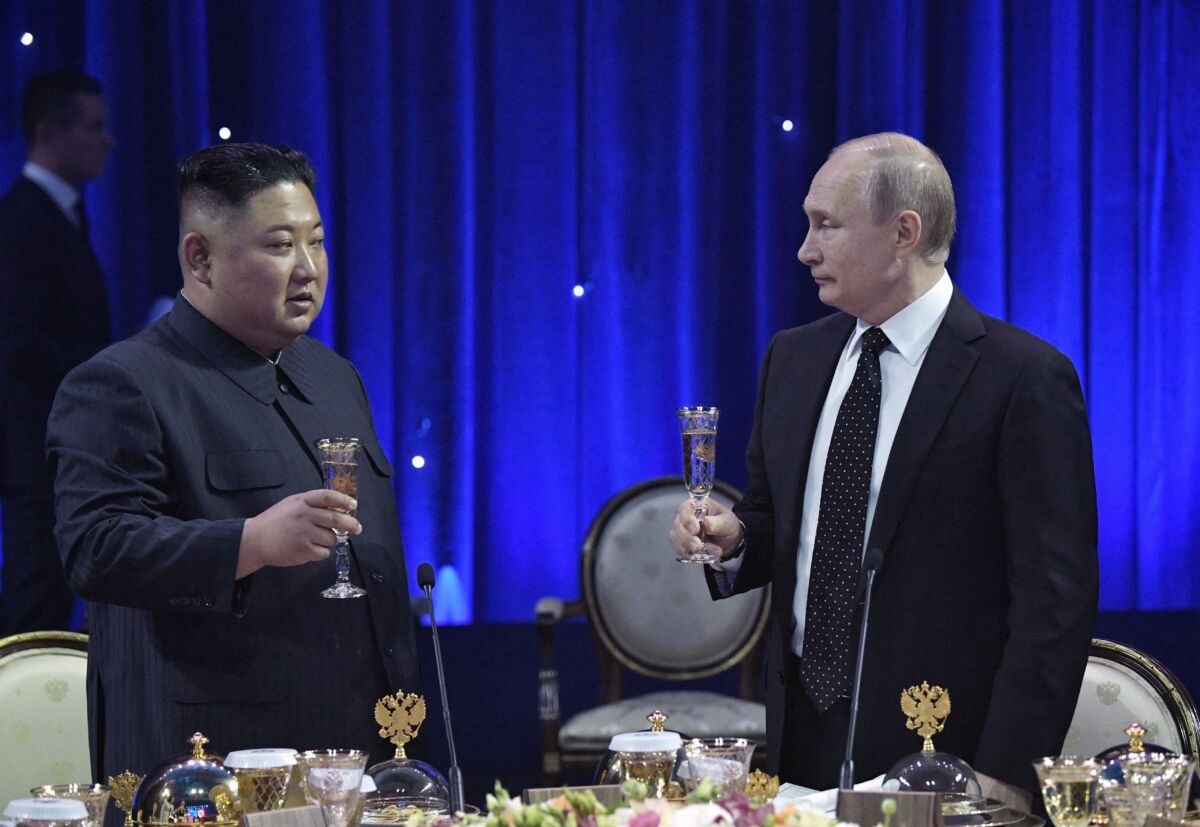 Warming Ties
The meeting comes amid several recent indications of warming ties between Russia and North Korea.
In late July, Russian Defense Minister Sergey Shoigu visited Pyongyang, where he attended a ceremony marking the 70th anniversary of the cessation of the Korean War.
It was the first known visit to North Korea by a Russian defense minister since the dissolution of the Soviet Union in 1991.
In Pyongyang, Gen. Shoigu attended a military parade and held talks with the North Korean leader.
The Russian Defense Ministry later stated that talks had included an "exchange of views on issues pertaining to global and regional security." 
In mid-August, Gen. Shoigu said the enhancement of Russia-North Korea military cooperation "corresponds to the vital interests of our peoples."
Speaking at a Moscow-hosted security forum, he went on to assert that such cooperation did "not pose a threat" to any third countries. 
On Sept. 9, Mr. Putin voiced confidence that "through joint efforts," Russia and North Korea would "continue to systematically develop relations in all areas." 
In a congratulatory note to Mr. Kim marking the 75th anniversary of North Korea's establishment, Mr. Putin said bilateral ties were based on "friendship, good-neighborliness, and mutual respect."
Russia and North Korea, he added, had jointly accumulated "significant experience of constructive cooperation in various fields."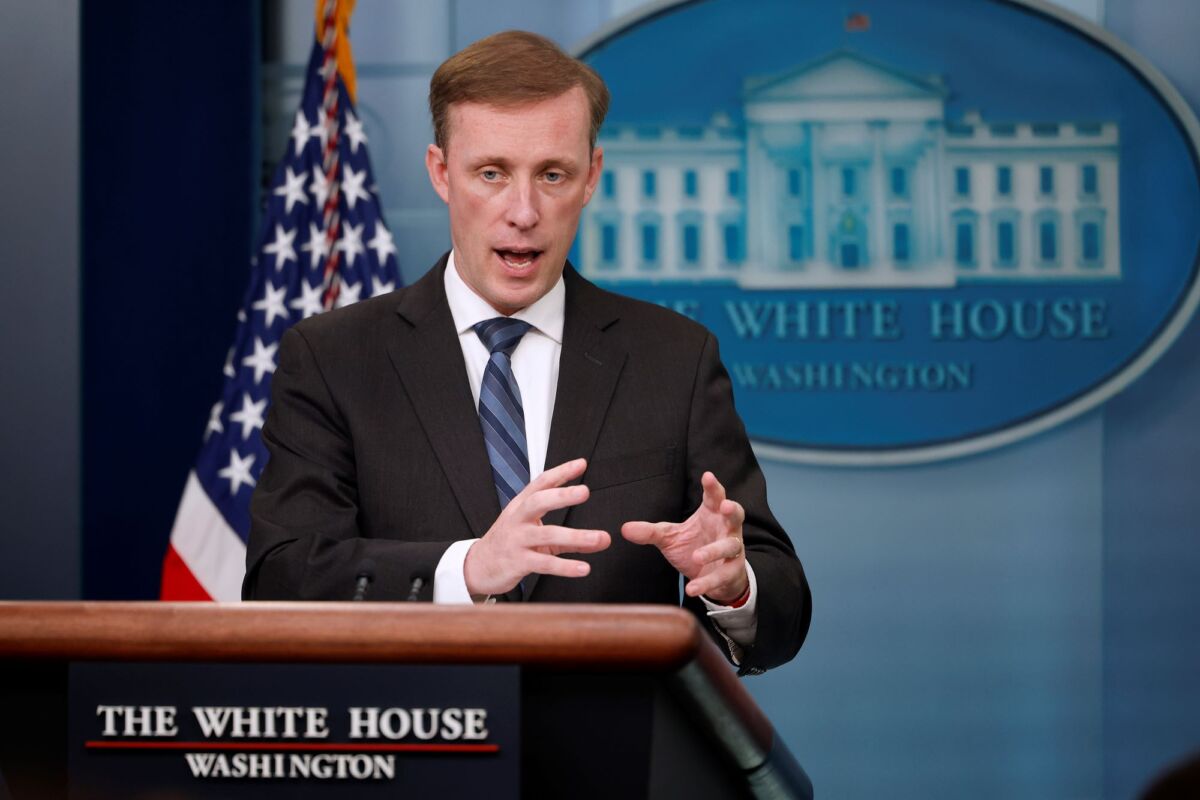 US Concerns 
Last week, White House spokesman John Kirby asserted that Russia-North Korea discussions about potential weapons transfers were "actively advancing."
U.S. national security adviser Jake Sullivan warned Pyongyang that it would "pay a price" if it supplied Russia with weapons for use in Ukraine.
Such a move, Mr. Sullivan said, "is not going to reflect well on North Korea, and they [Pyongyang] will pay a price for this in the international community."
Earlier this summer, the United States imposed sanctions on three entities that it claimed were connected to arms deals between North Korea and Russia.
Reuters contributed to this report.
From The Epoch Times