Labour has retained the City of Chester constituency by-election with a 13.76 percent swing against the ruling Conservatives in the first electoral test of new Prime Minister Rishi Sunak.
Samantha Dixon, the leader of Cheshire West and Chester Council, won 17,309 votes, with the Conservative candidate Liz Wardlaw trailing way behind with 6,335 votes.
The majority of 10,974 meant that the opposition Labour Party had recorded a 13.76 percent, compared to the general election in December 2019.
Later Dixon said: "Chester is often described as a bellwether constituency and I think the voters have shown that they decisively trust Labour today."
Labour leader Sir Keir Starmer said the result showed the electorate was "fed up" with the Tories in power.
He wrote on Twitter: "The message to Rishi Sunak's Conservative government is clear: People are fed up of 12 years of Tory rule and want the change Labour offers. It's time for a Labour government."
The Tories held the seat between 1910 and 1997 when TV personality Gyles Brandreth lost it to Labour but the Tories regained it in 2010.
Five years later Christian Matheson won the seat by just 93 votes and he increased his majority to 9,176 in 2017, but it fell to 6,164 at the last general election.
Matheson, 54, resigned last month after losing the whip after a parliamentary watchdog upheld complaints of "serious sexual misconduct" made against him by a young female assistant.
He said at the time: "I am dismayed that I have been found guilty of several allegations that I know to be untrue."
The Tories were expecting a bad result after a tumultuous summer and early autumn which saw two prime ministers resign—first Boris Johnson in July and then, after only 49 days in office, Liz Truss in October.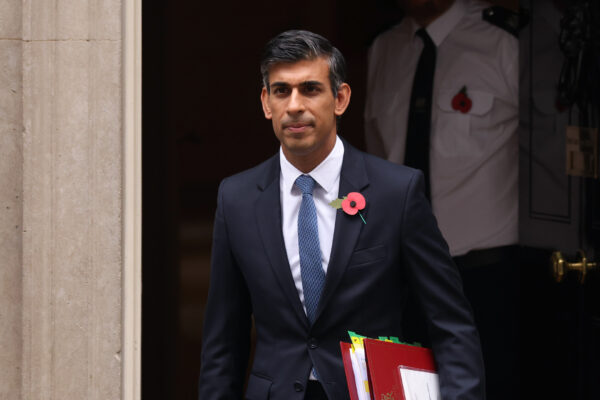 Sunak has not commented yet on the result but Sky News' political editor, Beth Rigby, wrote on Twitter: "Worst result for the Conservatives in Chester since 1832."
But Lord Robert Hayward, a Conservative peer and elections analyst, said the Tories would be "relieved" they got a 22 percent share of the vote.
Howard told Sky News: "I think, generally as expected, no shocks but definite satisfaction for the Labour Party."
He said the Tories have a "real challenge on their hands" if they are to retain power at the next election, which has to be held by January 2025 at the latest.
'Rishi Has to Convince the Public'
"But having said that, Rishi comes across to the public at large as managerial. There are some indications that there are opportunities there for the Tory party. But Rishi has to convince the public at large that he can manage out of this crisis, whichever crisis one's looking at, and there's a lot of them," Howard added.
Dixon said in her acceptance speech: "People in Chester and across our country are really worried. Worried about losing their homes because they can't afford the mortgage repayments or the rent, worried about whether they can put the heating on, worried about whether they can put food on the table for their families."
She said: "This is the cost of 12 years of Conservative government. The government which has wreaked havoc with our economy, destroyed our public services and betrayed the people who put their trust in them at the last general election."
Shadow work and pensions minister Alison McGovern said: "After the Tories crashed our economy, it's clear that only Labour can be trusted to help families across the country make ends meet. Sam will be an excellent MP for Chester and a strong voice for Chester residents in the Conservative cost-of-living crisis."
Chester is an ancient city on the river Dee in the northwest of England. It was founded by the Romans, as the fortress of Deva in AD 79, and was protected by giant city walls, parts of which survive to this day.
Situated close to the border with Wales, the City of Chester is one of England's oldest parliamentary constituencies, dating back to 1545 when it had two MPs.
Since 1885 it has had only one MP and for the majority of that time it has been represented by a Tory.
The turnout was only 41.2 percent, compared with 71.7 percent at the general election.
The returning officer said 18,625 votes had been cast at polling stations and 9,916 sent in by post.
The full result was:
Samantha Dixon (Labour) 17,309 (61.22 percent)
Liz Wardlaw (Conservative) 6,335 (22.4 percent)
Rob Herd (Liberal Democrat) 2,368 (8.37 percent)
Paul Bowers (Green) 787 (2.78 percent)
Jeanie Barton (Reform UK) 773 (2.73 percent)
Richard Hewison (Rejoin EU) 277 (0.98 percent)
Cain Griffiths (UK Independence Party) 179 (0.63 percent)
Howling Laud Hope (Official Monster Raving Loony Party) 156 (0.55 percent)
Chris Quartermaine (Freedom Alliance) 91 (0.32 percent)
PA Media contributed to this report.
From The Epoch Times