The girlfriend of Las Vegas gunman Stephen Paddock, Marilou Danley, deleted her Facebook page less than an hour before police released Paddock's name to the public, according to reports.
She was in the Philippines on Oct. 1 when Paddock, 64, shot and killed 58 people and injured hundreds more, firing from his hotel room on the 32nd floor of the Mandalay Bay Resort and Casino. When police arrived at his room, he shot and killed himself.
Danley was "adamant that she had no prior inclination of Paddock's intentions to conduct the attack" when she was contacted by investigators, said an FBI agent's affidavit, Fox reported.
More than 300 pages were released by federal prosecutors on Friday, Jan. 12, and the documents suggest Danley acted quickly after the shooting, Fox reported.
The documents show Danley's Facebook account was set to private at 12:30 a.m. on Oct. 2, which is about two and a half hours after the shooting started. It was deleted at 2:46 a.m. That came an hour before officials identified Paddock publicly, the Las Vegas Review-Journal reported.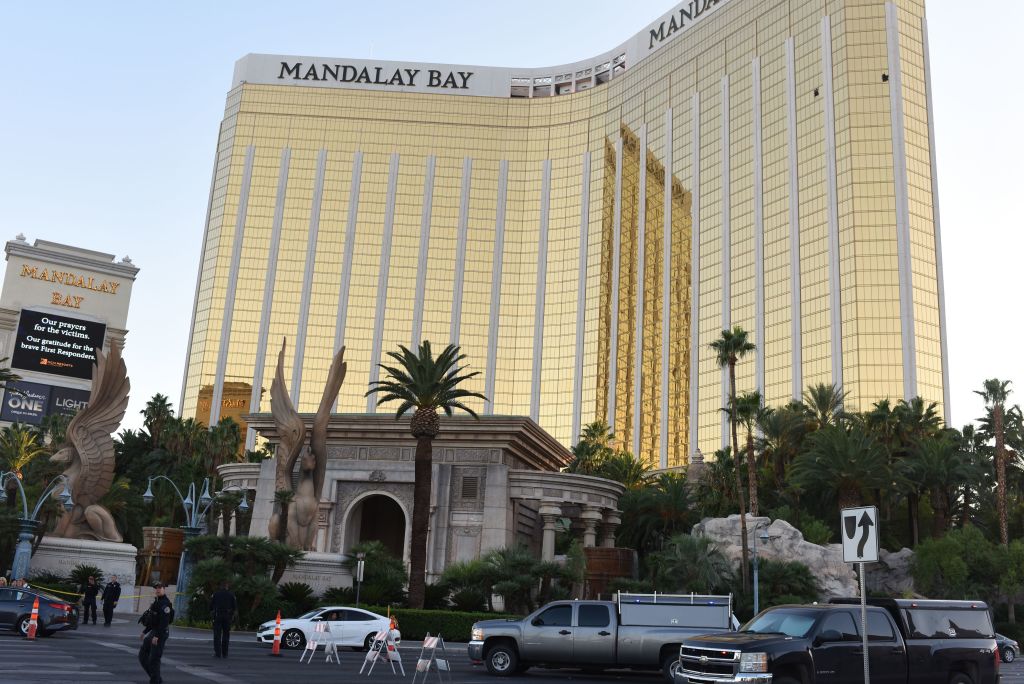 At 5 a.m., Danley was described as a "person of interest" in the case, the Review-Journal reported.
Documents said that Danley remained "the subject of intensive review," but there was no evidence that she assisted Paddock.
It took investigators several days to realize that Paddock extensively planned the attack.
"The methodical nature of the planning employed by Paddock, coupled with his efforts to undermine the preceding investigation, are factors indicative of a level of sophistication, which is commonly found in mass casualty events such as this," the documents read.
They found more than 20 guns and thousands of rounds of ammunition inside his hotel room.
Meanwhile, according to the documents, Paddock apparently sent emails to himself in July from four different accounts. It read like advertisements for weapons, mentioning bump stocks and AR rifles.
The Review-Journal reported that investigators have been "unable to figure out" why Paddock allegedly sent the messages to himself.
From The Epoch Times
Recommended Video:
Firefighter Going Over 100 mph Before Deadly Crash
[/epoch_video]