Several storms or remnants of storms are persisting in the Atlantic on Sept. 17.
Helene, which was once a hurricane, is slated to hit the United Kingdom, namely Wales, according to the U.K. Met Office.
The storm is slated to arrive on Sept. 17 with a yellow "be aware" warning for around 9 p.m. local time. Winds are slated to reach 40 to 50 mph.
The warning was initially issued for western Wales, but it has been extended to the entire country, the BBC reported.
"Helene is still over the Atlantic but it's weakening and we're a lot more confident of what's going to happen," a spokesperson for the Met Office told the Independent. "The center of the storm will go up through the middle of Ireland and most of the strong winds will be in the Irish sea and to the west of Scotland."
"There is not a danger to life, but we are just saying be prepared for it be very windy for a while," the spokesperson added.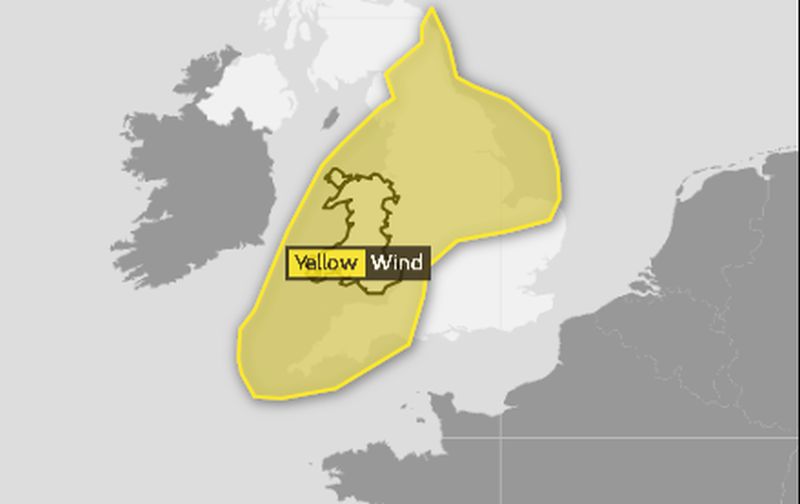 Joyce
Joyce remains a tropical depression in the eastern Atlantic Ocean, and the storm is continuing to lose organization, according to the U.S. National Hurricane Center (NHC).
The storm is moving east-southeast at 8 mph and is 285 miles south-southwest of the Azores Islands.
"There are no coastal watches or warnings in effect," said the NHC on Sept. 17.
"The depression is moving toward the east-southeast near 8 mph and this forward speed is expected to continue while turning toward the southeast today, south on Tuesday, and southwest on Wednesday. Maximum sustained winds are near 35 mph with higher gusts. Some weakening is forecast during the next 48 hours and Joyce is expected to become a remnant low tonight or Tuesday," according to the agency.
Isaac
The remnants of Tropical Storm Isaac are still moving over the Caribbean near Jamaica.
The NHC said that the storm has a 10 percent chance of forming a cyclone in the next 48 hours.
Florence
The remnants of Hurricane Florence are forecast to move north before heading over the northeastern United States on the night of Sept. 17 and Sept. 18.
Flash flooding continues over North and South Carolina and might develop to parts of Maryland, Virginia, and Delaware into Pennsylvania, according to the NHC.
"Flash flood warnings are currently in effect across parts of central North Carolina into far southern Virginia. Flash flood watches are in effect across much of North Carolina, northern South Carolina, portions of Western Virginia, southern and eastern West Virginia, central and western Maryland, central and western Pennsylvania, southern New York and southern New England," said the NHC.
It added: "Florence is expected to produce heavy to excessive rainfall over the next couple of days. Portions of the Mid Atlantic states west of Interstate 95 into southern New York and southern New England are expected to receive an additional 2 to 4 inches of rain…with isolated maximum amounts of 6 inches possible.."
From The Epoch Times