A bipartisan group of senators has written a letter to the U.S. Federal Trade Commission (FTC) asking for an investigation into YouTube's alleged collection and use of children's data.
"We write following recent reporting that reveals YouTube and Google may have violated the Children's Online Privacy Protection Act (COPPA) and their own policies by tracking and targeting kids without parental notice and consent," the Aug. 17 letter (pdf) from Sens. Ed Markey (D-Mass.) and Marsha Blackburn (R-Tenn.) said. YouTube may also have violated its 2019 "consent decree" with the FTC by showing targeted ads on videos aimed at kids, the letter stated citing research from ad quality and transparency platform Adalytics.
In September 2019, the FTC and the state of New York sued YouTube for collecting the personal information of children without parental consent. Google, which owns YouTube, paid $170 million to settle the issue.
The company's settlement with FTC prohibits Google and YouTube from violating the COPPA rule and requires them to obtain parental consent before collecting the personal information of children.
"Targeted advertising can manipulate children, and companies routinely use personal information to pressure young people to spend more time on their platforms, which can have many negative impacts. However, these policies are only helpful if companies abide by them," the letter said.
Minor-directed videos on YouTube "are flooded with advertisements that, when clicked, collect data that is immediately shared with an unknown number of data brokers and companies, all without parental consent," the senators wrote.
According to the Adalytics report, Google collects information about children when an ad is clicked without parental consent. YouTube channels popular with kids were seen to produce the most clicks for some of the personalized campaigns on the platform.
YouTube may still be using "audience identifiers to target advertisements on kids-directed content—something that, if true, would directly violate YouTube's policies."
"This behavior by YouTube and Google is estimated to have impacted hundreds of thousands, to potentially millions, of children across the United States," the letter said.
The senators asked the FTC to use its authority under COPPA to investigate YouTube and Google.
In case violations are found, the senators asked the agency to take "strong and swift" steps to ensure that YouTube stops collecting data from users under the age of 13 and deletes all data the platform has already collected from such users. They also want to prevent YouTube and Google from monetizing such data.
"YouTube and Google cannot continue treating young people's data as an unprotected commodity from which to profit with abandon. Not only must the FTC act, but Congress must also pass legislation to protect young people's privacy online and finally ban targeted advertising to kids and teens," the letter said.
Harvesting Kids' Data
The Adalytics report, released Thursday, found that YouTube was serving ads from many Fortune 500 advertisers on YouTube channels labeled "made for kids." This includes brands like Samsung, Ford, Mars, and others.
"Dozens of major ad tech and data broker companies are receiving data from viewers of 'made for kids' YouTube videos who clicked on an ad—these include several companies who paid penalties for COPPA related enforcements, such as Amazon, Facebook, Microsoft, and OpenX," the report stated.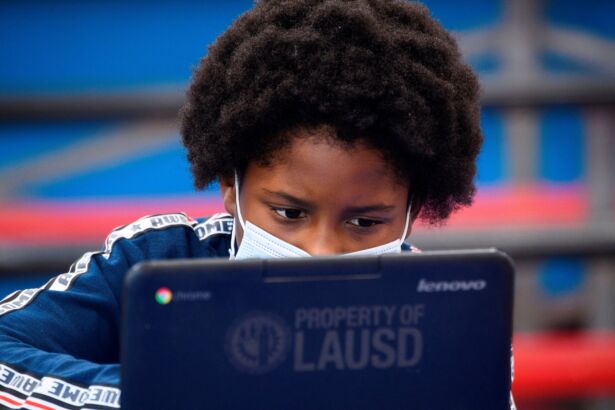 "Foreign-owned companies such as TikTok are also receiving meta-data from viewers of 'made for kids' content from advertisers' websites," the report said.
Many advertisers reported that they do not want their ads served on kids' videos, per the report. However, Google's software controls were deemed to make it difficult for advertisers to completely avoid such videos.
Ruben Schreurs, the chief strategy officer of advertising auditing firm Ebiquity, called the alleged shortcoming of YouTube "concerning."
"Advertisers rely on the efficacy of the tools and systems operated by Google to help them prevent inadvertent misuse of data and/or targeting of children in their advertising campaigns on YouTube," he said.
In many ad categories, advertisers are "even bound by regulations with severe penalties and reputational risk in case of non-compliance, such as for advertisers of products in the alcoholic beverages or sugary product categories," Mr. Schreus pointed out.
Google's Response
In an emailed statement to The Epoch Times, Christopher Lawton, communications manager for YouTube Ads, wrote: "This is the second time in recent weeks that Adalytics has published a deeply flawed and misleading report. Personalized advertising has never been allowed on YouTube Kids, and in January 2020 we expanded this to anyone watching 'made for kids' content on YouTube, regardless of their age."
Mr. Lawton stressed that the report lacks evidence and "draws uninformed conclusions based solely on the presence of cookies" used for fraud-detection and frequency-capping "both of which are permitted under COPPA."
"The portions of this report that were shared with us didn't identify a single example of these policies being violated," he said.
He pointed to guidelines that stated: "You must be at least 13 years old to use YouTube or a parent or legal guardian must enable it for you. Accounts belonging to people under 13 without parent supervision are terminated when discovered. We provide YouTube Kids for children under 13, and supervised experiences to parents of tweens."
Regarding content coming under "made for kids," Google limits data collection and use, "we restrict or disable some product features. For example, we do not serve personalized ads on this content," said Mr. Lawton.
Protecting Children's Data
YouTube has previously been accused of collecting data on children. In March, Britain's Information Commissioner's Office (ICO) said that it would investigate a complaint accusing the platform of collecting such data.
The complaint insisted that YouTube was gathering "the location, viewing habits, and preferences" of up to five million kids, according to Reuters.
"It is a massive, unlicensed, social experiment on our children with uncertain consequences," said Duncan McCann, who lodged the complaint. He called for YouTube to delete the data it has been collecting.
In 2019, a New York Times article reported that YouTube's algorithm was collecting videos of sometimes partially clothed children and placing them into a huge repository. The videos were then recommended to adults who viewed sexually oriented content on the platform.
In May this year, Sens. Markey and Bill Cassidy (R-La.) introduced the Children and Teens' Online Privacy Protection Act (COPPA 2.0) which aims to update online data privacy rules to protect children and teenagers on the internet.
"Experts note that by amassing troves of data about children and teens, powerful online platforms are able [to] employ sophisticated amplification and recommendation systems that promote harmful content to young users and keep them glued to their screens," a May 3 press release from Mr. Markey said.
"Personal information about young people is the input that apps and websites use to grab young people's attention so that the platforms can increase advertising revenue at the expense of minors' wellbeing," he wrote.
The bill would prohibit internet firms from collecting personal information of individuals without their consent if the users are between 13 and 16 years of age. It would also ban targeted advertising to children and teenagers.
From The Epoch Times