A Kansas City-area attorney was shot and killed while sitting on the porch of his home and he had just walked his children to school.
Police are still searching for the gunman who shot Tom Pickert, Fox4 reported.
"He heard shots, he heard several shots he said but then he heard the scream too, it was a woman, and here I thought it was kids screaming," neighbor Pete Corpeny told the Fox affiliate.
A white van was seen leaving the scene of the crime, registered to a man named David Jungerman. In 2012, Jungerman shot two homeless men who he claimed had broken into his business, but no criminal charges were filed. One of the men he shot lost his leg and sued Jungerman in civil court and was awarded $6 million.
Pickert was the attorney representing the homeless man who lost his leg in that case.
Police have not commented on whether Jungerman was driving the van or was a suspect.
The van was located at around 5 p.m. local time on Wednesday, Oct. 25, Kansas City police confirmed. But there was no driver.
Officials said that Pickert's wife was at home when the shooting occurred, and she found his body on the porch 8 a.m. Wednesday.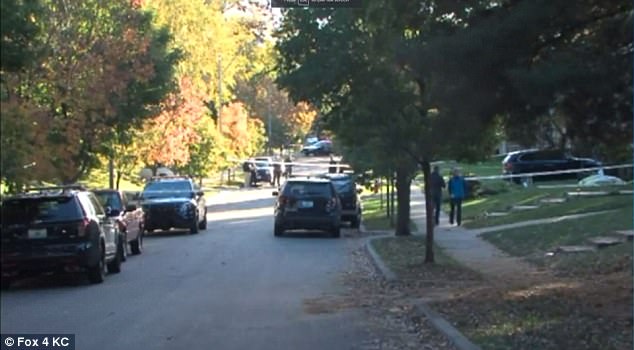 His wife works as a doctor at the University of Kansas Health System.
"We learned earlier today that the husband of a physician at The University of Kansas Health System was killed as the result of a violent crime," said Jill Chadwick, Health System spokeswoman, MailOnline reported.
Pickert worked for the Flynn Law Firm.
Confirmed: suspect's vehicle registered to David G. Jungerman, W/M, 79, of
6000 Elm Ave., Raytown, MO 64133 &
1719 W. 9th St. KCMO 64101 pic.twitter.com/rpUVJEhjCg

— The Flynn Law Firm (@theflynnlawfirm) October 25, 2017
Deepest condolences to the family of KC attorney, Tom Pickert, who was murdered today. A great father, husband, lawyer, and more, to many.

— The Flynn Law Firm (@theflynnlawfirm) October 25, 2017
If you see this vehicle, call 911. Do not approach it. (2/2)

— Kansas City Police (@kcpolice) October 25, 2017
UPDATE: This vehicle has been located unoccupied. Thank you for your assistance.

— Kansas City Police (@kcpolice) October 25, 2017
Tom Pickert, who questioned David Jungerman during a deposition, was killed. Police searched for and found Jungerman's van. Update @KCTV5 10 pic.twitter.com/0jajwLOaFY

— Emily Rittman KCTV5 (@EmilyRittman) October 26, 2017
From The Epoch Times