Palestinians described intense bombardments early Tuesday near two towns in southern Gaza, where Israel had ordered civilians to seek refuge.
Thousands of people trying to escape Gaza are gathered in Rafah, which has the territory's only border crossing to Egypt. Mediators are pressing for an agreement to let aid in and refugees with foreign passports out. The United States hoped to break a deadlock with President Joe Biden set to head to Israel and Jordan on Wednesday.
Aid workers warned that life in Gaza was near complete collapse because of the Israeli siege that followed a Hamas terror attack on Israel.
The war that began Oct. 7 has become the deadliest of five Gaza wars for both sides. The Gaza Health Ministry said 2,778 Palestinians have been killed and 9,700 wounded. More than 1,400 Israelis have been killed, and at least 199 others, including children, were captured by Hamas and taken into Gaza, according to Israel.
Here's what's happening in the latest Israel–Hamas war:
______
US Raises Travel Advisory for Lebanon to 'Do Not Travel'
The U.S. State Department on Tuesday raised its travel alert for Lebanon to "do not travel," citing the security situation related to rocket, missile, and artillery exchanges between Israel and the Hezbollah terrorist group.
The State Department authorized the voluntary, temporary departure of family members of U.S. government personnel and some non-emergency personnel from the U.S. Embassy in Beirut because of the unpredictable security situation in Lebanon.
The advisory comes as a Gaza health ministry spokesman said hundreds were killed in a blast at a Gaza City hospital, igniting protests in the West Bank and around the Middle East. Israeli and Palestinian officials blamed on each other for the bombing.
Before Tuesday's blast, health authorities in Gaza said at least 3,000 people had died in Israel's 11-day bombardment that began after the Hamas terrorist group carried out a rampage on Oct. 7 on southern Israeli communities in which 1,300 people were killed and around 200 were taken into Gaza as hostages.
Gaza, a 45 km-long (25-mile) enclave home to 2.3 million people, has been ruled since 2006 by Hamas, an Islamist group that is a U.S.-designated foreign terrorist organization.
______
Arab Countries at UN Demand Immediate Cease-fire
The 22 Arab countries at the United Nations joined in demanding an immediate cease-fire in Gaza following an explosion and fire at a Gaza City hospital.
Riyad Mansour, the Palestinian U.N. ambassador, said Arab group members are "outraged by this massacre" and also united in demanding the immediate delivery of humanitarian aid and preventing "forcible displacement" of Palestinians.
Mr. Mansour said that after the "massacre," the highest objective is a cease-fire because "saving lives is the most important thing."
Also Tuesday, U.N. Secretary-General Antonio Guterres said he was "horrified" at the deaths and "hospitals and medical personnel are protected under international humanitarian law."
The Security Council scheduled a Wednesday vote on a draft resolution that currently condemns "the heinous terrorist attacks by Hamas" against Israel and all violence against civilians. It also calls for "humanitarian pauses" to deliver desperately needed aid to millions in Gaza.
______
Islamic Jihad Denies Responsibility for Hospital Blast
The Palestinian Islamic Jihad terrorist group denied Israel's claim that it was behind the deadly blast at Al-Ahli hospital. It accused Israel of "trying hard to evade responsibility for the brutal massacre it committed."
"The accusations promoted by the enemy are baseless," Islamic Jihad said, adding that the group "does not use places of worship or public facilities, especially hospitals, as military centers or weapons stores."
The group said details such as "the angle of the bomb's fall and the extent of destruction it left behind" confirm it was similar to Israeli strikes.
The Palestinian ambassador to the United Nations, Riyad Mansour, also denied Israel's claim, calling it "lies."
______
Jordan Cancels 4-Way Summit With Biden
Jordan's Foreign Minister Ayman Safadi on Tuesday announced the cancellation of a four-way summit set to take place on Wednesday involving U.S. President Joe Biden, Jordan's King Abdullah II, Egyptian President Abdel Fattah el-Sissi, and Palestinian Authority leader Mahmoud Abbas.
Tensions in the region escalated on Tuesday following an airstrike that hit the Al Ahli Hospital in Gaza that day, reportedly killing hundreds. Israel's military denied involvement, pointing the finger at the Islamic Jihad terror group in Gaza.
Speaking to state-run al-Mamlaka television, Mr. Safadi expressed concerns that the Israel–Hamas conflict was pushing the Middle East "to the brink," and as a result, the summit was postponed.
The meeting was initially planned to be held in Amman, Jordan, following President Biden's visit to Israel.
White House officials said Tuesday night, en route to Tel Aviv, that the cancellation was decided "in a mutual way" after Mr. Abbas had earlier withdrawn his participation from the Wednesday summit to observe "three days of mourning" following the hospital attack.
______
Israel Says Explosion Near Gaza City Hospital Caused by Palestinian Terrorists' Rocket
The Israeli military says it had no involvement in an explosion that reportedly killed hundreds of people at a Gaza City hospital and that the blast was caused by a misfired Palestinian terrorist rocket.
The Hamas-run Health Ministry in Gaza says an Israeli airstrike caused the blast, which killed some 500 people, many of whom had sought shelter from an ongoing Israeli offensive.
The Israeli military, however, said Palestinian terrorists fired a barrage of rockets near the hospital.
"An analysis of IDF operational systems indicates that a barrage of rockets was fired by terrorists in Gaza, passing in close proximity to the Al Ahli hospital in Gaza at the time it was hit," a spokesperson for the Israel Defense Forces said in a statement.
"Intelligence from multiple sources we have in our hands indicates that Islamic Jihad is responsible for the failed rocket launch which hit the hospital in Gaza."
______
Israeli Official Sees US 'Involvement' If Iran and Hezbollah Join War
Israel's national security adviser predicted on Tuesday that the United States would get "involved" if the Gaza war escalated to the point where Iran and Hezbollah joined in on behalf of Hamas.
In a televised briefing, Tzachi Hanegbi noted expressions of support by U.S. President Joe Biden, which included U.S. naval deployments in the Mediterranean and a public warning to the Lebanese group and to Tehran to stay out of the fighting.
"He is making clear to our enemies that if they even imagine taking part in the offensive against the citizens of Israel, there will be American involvement here," Mr. Hanegbi said.
"Israel will not be alone … A U.S. force is here and it is ready," he added, without elaborating.
______
Blinken Meets With Palestinian Authority President Ahead of Biden Visit
U.S. Secretary of State Antony Blinken met with Palestinian Authority President Mahmoud Abbas in Jordan on Tuesday ahead of President Joe Biden's meeting with the leader during his own upcoming visit to the Middle East.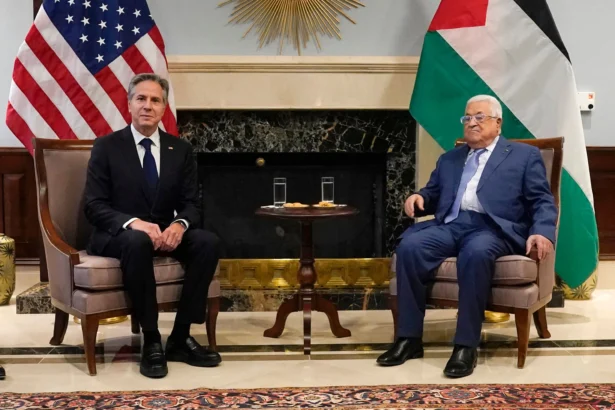 _____
Israeli Intelligence Chief Admits Failure in Hamas Attack
The unprecedented Oct. 7 Hamas attack that killed over 1,300 Israelis and stunned the country was the result of a failure by Israel's intelligence community and military, the nation's military intelligence chief said.
"We did not fulfill our most important mission, and as the head of the Intelligence Directorate, I take full responsibility for the failure," Gen. Aharon Haliva, the intelligence chief, wrote in a letter to the Israeli military. "The things that need to be investigated will be thoroughly investigated at the proper time, and conclusions will be drawn."
Shin Bet chief Ronen Bar sent a similar admission to workers at the security service over the weekend, taking responsibility for the stunning operational failures and weaknesses that allowed Hamas to carry out its attack.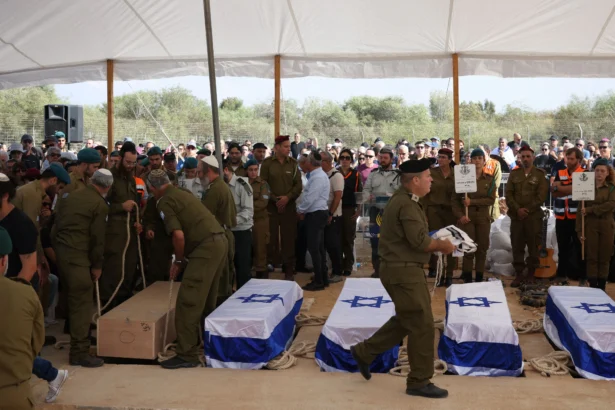 _____
At Least 3,000 Killed in Gaza Strip, Palestinian Health Ministry Says
At least 3,000 people have been killed in the Gaza Strip since last Saturday, according to the Palestinian Ministry of Health in Gaza.
An additional 12,500 people have been injured, the ministry added.
In Gaza, hospitals have entered a stage of "actual collapse" due to electricity cuts and fuel shortages, ministry spokesperson Ashraf Al Qidra said in a statement Tuesday.
____
US Senate Leaders Pledge Bipartisan Support for Israel
U.S. Senate Majority Leader Chuck Schumer and Minority Leader Mitch McConnell expressed their resolve to support Israel during the ongoing war with Hamas, saying they would spend the coming weeks reaching a bipartisan agreement to provide aid for Israel's counterterrorism operations.
"Under my leadership and with the good support of Senator McConnell … the United States Senate will do everything possible to help Israel win and totally eliminate the threat Hamas presents," Mr. Schumer said Tuesday, as the two leaders spoke at a National Jewish Leadership event.
_____
Hamas Says At Least 500 Killed in Israeli Attack on Gaza City Hospital
The Hamas-run Health Ministry in the Gaza Strip says at least 500 people have been killed in an explosion that it says was caused by an Israeli airstrike on a Gaza City Hospital.
Hundreds of people were seeking shelter at the hospital at the time of the blast.
Israeli military spokesman Rear Adm. Daniel Hagari said he had no details on the hospital deaths.
"We will get the details and update the public," Rear Adm. Hagari said, adding that he couldn't immediately confirm it was an Israeli airstrike.
Hamas said most of the people killed were hospital patients and displaced families.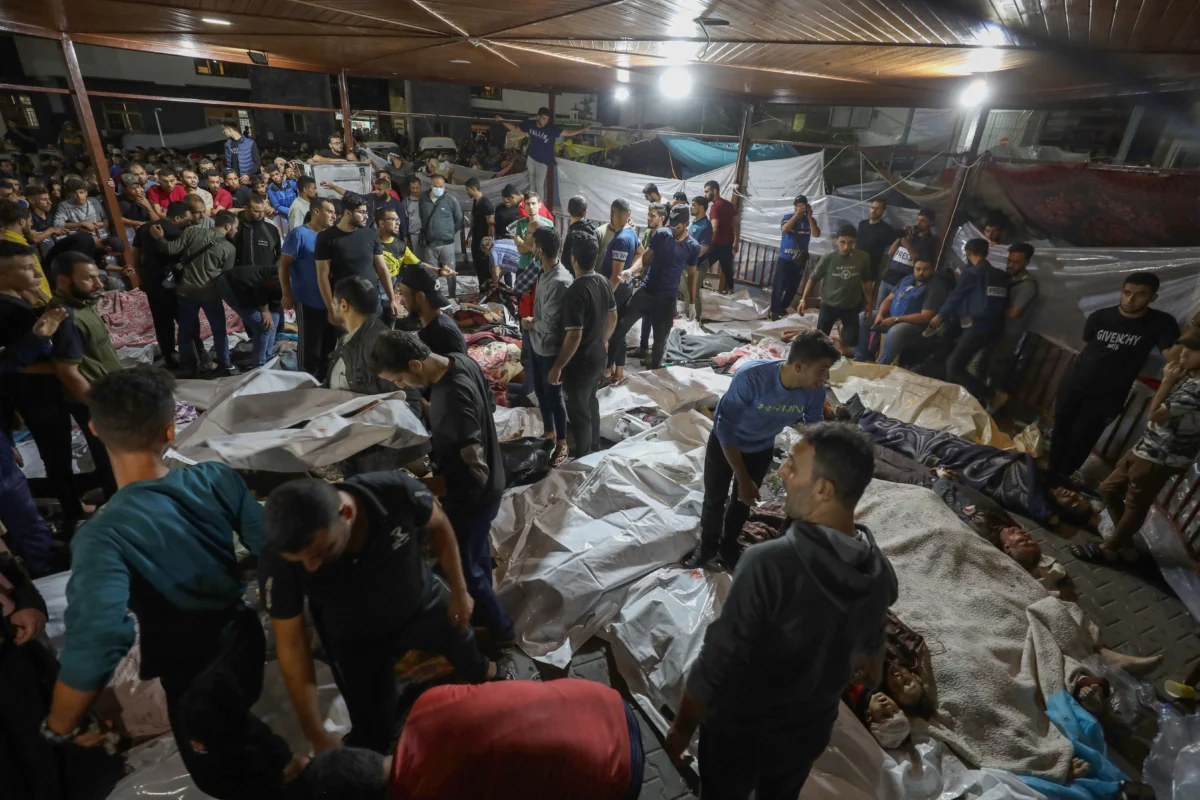 _____
Israel Warns Hezbollah Against Escalating Border Tensions
Israel's military Chief of Staff Herzi Halevi is threatening aggressive retaliation if the Lebanese group Hezbollah escalates tensions on their shared border.
"This is a war on the home," Mr. Halvey said after meeting with Israeli troops near the northern border. "If Hezbollah makes a mistake, it will be annihilated."
Clashes between Hezbollah and Israeli troops along the tense border have escalated in recent days but remain largely controlled and limited to several border towns.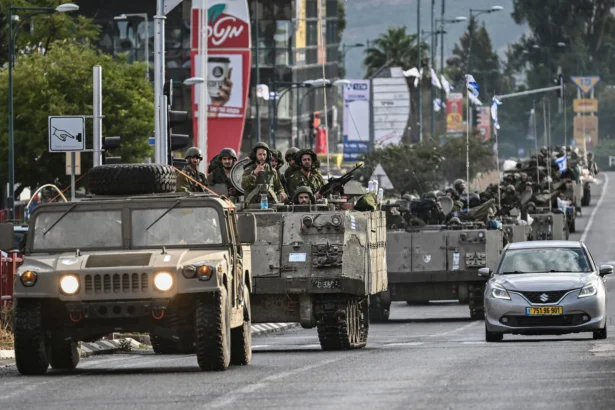 ______
'Not on My Watch': 2024 GOP Candidates Say US Should Reject Gazan Refugees
As the Israel-Hamas war rages on in the Middle East, the leading Republican presidential contenders appear to agree that the United States should not accept any Gazan refugees.
But that hasn't stopped them from quarreling over the specifics.
Over the past few days, a back-and-forth has unfolded between two of the top three candidates as Florida Gov. Ron DeSantis and former U.S. Ambassador and South Carolina Gov. Nikki Haley have traded blows.
______
'I'm Here to Ensure That Israel Has What It Needs': Top US General Makes Surprise Visit to Country
A top U.S. general visited Israel to assess the country's defense needs and reiterate the Defense Department's "ironclad support," just a day before President Joe Biden is set to visit the Jewish state.
Gen. Michael "Erik" Kurilla, Commander, U.S. Central Command, arrived Tuesday morning in Tel Aviv, Israel, to conduct "high-level meetings" with the leadership of the Israeli military, according to an Oct. 16 press release by the U.S. Central Command (CENTCOM).
He will meet with Lt. Gen. Herzi Halevi, chief of defense of the Israeli forces. During the visit, Gen. Kurilla will seek to get a "clear understanding of Israel's defense requirements, outline U.S. support efforts to avoid expansion of the conflict, and reiterate the Department of Defense's ironclad support for Israel."
"I'm here to ensure that Israel has what it needs to defend itself, and I am particularly focused on avoiding other parties expanding the conflict," said Gen. Kurilla.
______
WFP Sends Food Aid to Egypt for Delivery to Gaza
The World Food Program says it has tons of aid arriving in Egypt from warehouses around the region, ready to enter Gaza.
The Rome-based agency warned earlier Tuesday that stores in Gaza only have four or five days' worth of essential food stocks available.
______
German Chancellor Scholz Arrives in Israel
German Chancellor Olaf Scholz landed in Tel Aviv on Tuesday, according to Israel's foreign ministry.
Mr. Scholz was received by Israeli Foreign Minister Eli Cohen on the tarmac, a photo released by the ministry shows.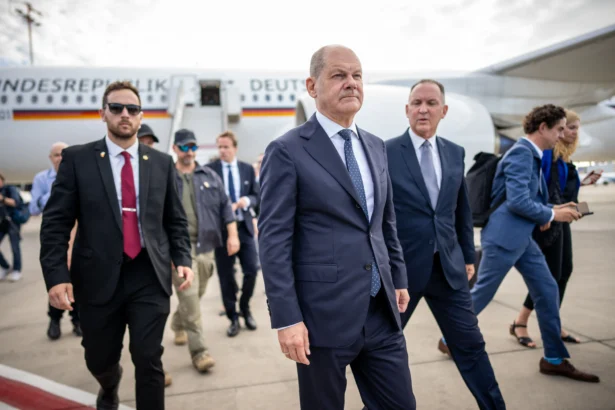 ____
Israeli Military Is Returning Fire Across Lebanon Border
The Israeli military said Tuesday it was responding with "tank and artillery fire towards military posts belonging to Hezbollah," after "two anti-tank missiles" were fired near the border with Lebanon.
One anti-tank missile was fired at a vehicle in Metula and a second one was fired at a tank in Misgav-Am, Israel Defense Forces (IDF) told CNN.
The IDF told CNN that it is seeing "increasing attacks" today on its intelligence-gathering means, and it is working to fix some of the damage caused.
____
France Says 21 Citizens Killed, 11 Missing in Attacks on Israel
France's foreign ministry has confirmed the death of 21 French citizens killed in the Hamas terrorist attacks on Israel. The ministry says 11 French citizens are missing.
French President Emmanuel Macron, speaking during a visit to Albania Tuesday, said his government was doing "everything possible" for the release of French and other hostages held in Gaza.
"This difficult moment for the Israeli people, the Palestinian civilians, for the whole region shows that the (unresolved) issue there is a political one which cannot be solved without a peaceful process," Mr. Macron said.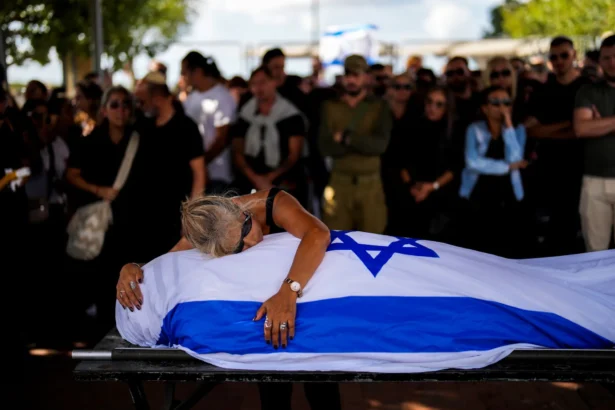 _____
Biden Thinks It Is 'Exactly the Right Time to Go to Israel,' White House Official Says
United States President Joe Biden "believes that this is exactly the right time to go to Israel and to go to Jordan," National Security Council Coordinator for Strategic Communications John Kirby said Tuesday, previewing the president's visit to the region, which is set for Wednesday.
President Biden will "speak to other leaders in the region about the humanitarian assistance that we want to make sure it gets into Gaza, about Israeli plans and intentions going forward, how this is unfolding on the ground, and absolutely to continue to talk to regional partners, about those hostages and getting and see if we can getting them home back to their families where they belong," Mr. Kirby told CNN.
_____
Hamas's Military Wing Says Top Commander Killed by Israeli Airstrike
Hamas's military wing, the Qassam Brigades, said Tuesday that an Israeli airstrike in the central Gaza Strip killed top terrorist commander Ayman Nofal.
Mr. Nofal is the most high-profile terrorist to be killed so far in Israeli bombardment on the Gaza Strip.
The Israeli military says it is targeting Hamas hideouts, infrastructure, and command centers.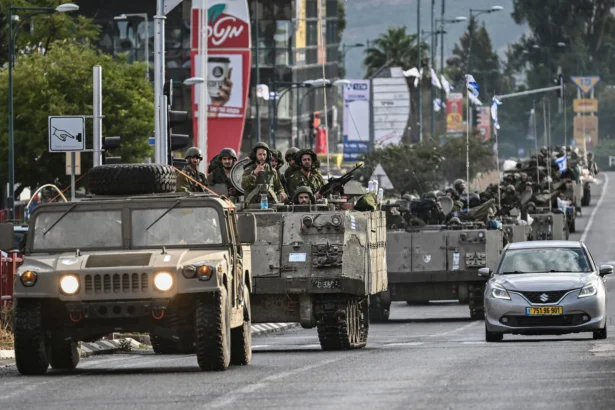 _____
Pentagon Puts 2,000 Troops on 'Prepare to Deploy Order' in Middle East
The U.S. Department of Defense (DoD) is preparing troops to deploy to the Middle East as the war between Israel and Hamas continues, the Pentagon said on Oct. 17.
U.S. Defense Secretary Lloyd Austin "placed approximately 2,000 personnel and a range of units on a heightened state of readiness through a prepare to deploy order," Sabrina Singh, a Pentagon spokeswoman, said in a statement.
The move "increases DoD's ability to respond quickly to the evolving security environment in the Middle East."
_____
At Least 16 Journalists Killed in Gaza and Israel Since the War Began
The Committee to Protect Journalists, a New York-based watchdog, says it has confirmed the deaths of at least 13 Palestinian journalists in Gaza and three journalists in Israel since the war erupted. Several Palestinian journalists were killed in Israeli airstrikes on Gaza Tuesday, said the group, which was still working to investigate the latest deaths.
Over the past week, some Palestinian journalists were killed when Israeli airstrikes struck their homes across the Gaza Strip or the area housing their offices in the Rimal neighborhood, in central Gaza City. Others were killed while reporting on the evacuations of Palestinian houses under Israeli bombardment. Some were freelancers and others worked for a range of little-known local outlets. One of them worked for the Hamas-linked Al Aqsa Radio.
_____
US Responds to Hostage Video by Calling for Immediate Release of All Those Held
The United States has responded to Hamas's release of a hostage video by calling on the group to immediately release all hostages.
"There should be no reason for them to have any hostages in the first place," said U.S. National Security Council spokesperson John Kirby on American TV Tuesday.
Asked if he believed the woman in the video, identified as 21-year-old Mia Schem, was being treated OK, Mr. Kirby said she was "probably forced" to record the message.
"There's no question in my mind that that woman gave that video testimony under duress, probably forced to do it," Mr. Kirby said on NBC's "Today."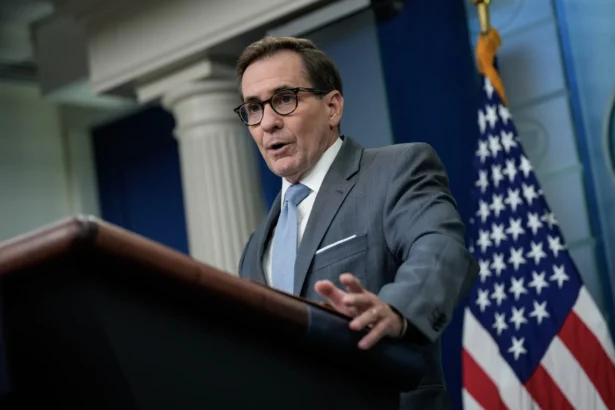 ____
International Energy Agency Sees Bad News for Markets From Mideast War
The Israel–Hamas war is affecting oil markets already stretched by cutbacks in oil production from Saudi Arabia and Russia and expected stronger demand from China, the head of the International Energy Agency said Tuesday.
"As we see the tensions in the Middle East, the market becomes much more jittery, and it is definitely not good news coming out of this crisis," Fatih Birol, executive director of the Paris-based IEA, told The Associated Press.
"We may very well see much more volatile prices, and it can push prices higher, which is definitely bad news for inflation," he added.
______
Foreign Passport-holders Wait in Vain for Rafah Crossing to Open
For a third straight day, dual Palestinian nationals' hopes to leave the Gaza Strip were dashed as the border remained closed.
Jameel Abdullah, a Swedish passport holder, said he had been told by his embassy to return to the border, but after waiting many hours he turned back toward Gaza where Israeli airstrikes continue to pound densely populated residential areas.
"We come to the border crossing hoping that it will open, but so far there is no information," he said. "We plead with the Egyptian people to look at us with compassion because frankly we are in a very dangerous place. There is shelling all around us, and even if I wanted to return home (to Gaza), I would be risking my life."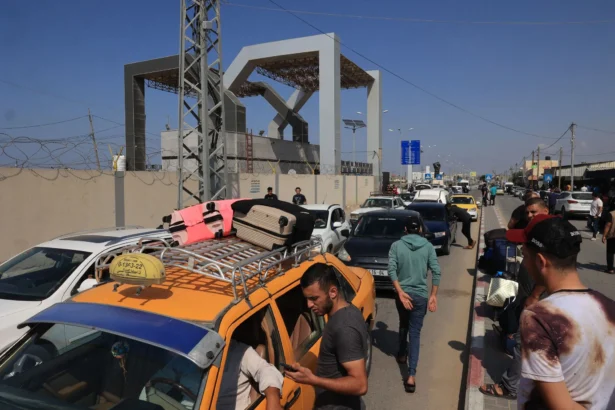 ______
Biden Visit Will Not Complicate or Delay Potential Gaza Ground Incursion, IDF Says
The Israeli military does not expect a planned visit by U.S. President Joe Biden to complicate or delay any ground invasion of Gaza, a spokesperson told CNN on Tuesday.
Israel Defense Forces international spokesperson Lt. Col. Jonathan Conricus told CNN he believes President Biden supports Israel's campaign to defeat Hamas.
"I think the president also said that 'Hamas needs to be destroyed,' and that is exactly our military aim," Mr. Conricus said.
President Biden is scheduled to arrive in Israel on Wednesday.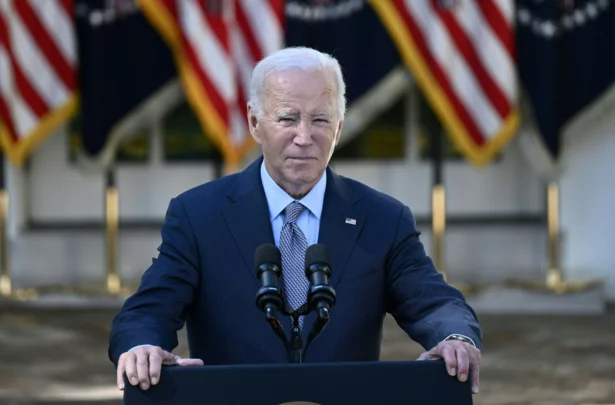 _____
Iran's Guards Commander Warns of Another Shockwave If Israel Does Not End 'Atrocities'
Israel will face another shockwave by the resistance front if its "atrocities" do not stop in Gaza, a deputy commander of Iran's elite Revolutionary Guards was quoted as saying by Iranian state media on Tuesday.
"The resistance front's shocks against the Zionist regimes (Israel) will continue until this 'cancerous tumor' is eradicated from the world map," said Ali Fadavi.
"Another shockwave is on the way, if Israel does not end atrocities in Gaza."
______
No Gaza Ceasefire Yet, Israeli Military Says
The Israel Defense Forces (IDF) said Israel is concerned about the humanitarian situation in Gaza, but for now there is no ceasefire and the Rafah crossing into Gaza from Egypt remains closed.
IDF spokesperson Lt. Col. Richard Hecht told a briefing Tuesday that IDF bombing was "intelligence-led," as the number of casualties in Gaza rises. Nearly 3,000 people have been killed in Israeli airstrikes since Hamas' October 7 attack, according to Palestinian officials.
Hecht condemned the release of a video showing one of the hostages held by Hamas as "psychological warfare." "This is ISIS' playbook," he said.
Hecht accused Hamas of stealing fuel and food from the United Nations relief agency in Gaza.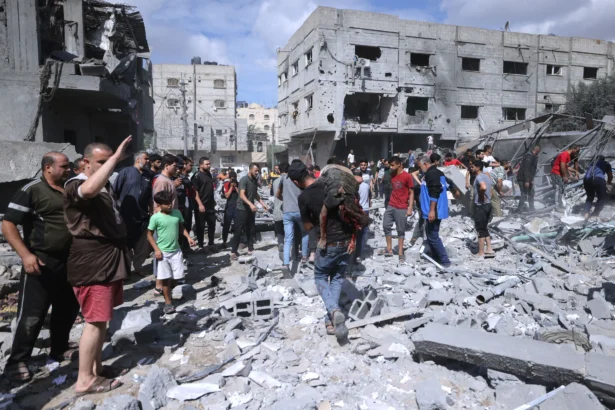 ______
German Chancellor Warns Hezbollah and Iran Not to Intervene in Israel–Hamas Conflict
German Chancellor Olaf Scholz has warned Hezbollah and Iran not to intervene in the Israel–Hamas conflict.
"I expressly warn Hezbollah and Iran not to intervene in this conflict," Mr. Scholz said during a joint press conference with Jordanian King Abdullah II bin al Hussein on Tuesday in Berlin.
"Together with our allies, we as the German government are doing everything in our power to ensure that this conflict does not escalate further," and to ensure humanitarian access to Gaza "to alleviate the suffering of the civilian population," Mr. Scholz said, adding that Hamas was using the civilian population in Gaza as human shields.
"The Palestinians are not Hamas and Hamas has no right to speak for them. The Palestinian people in Gaza, they are also victims of Hamas," Mr. Scholz said, stressing it is "important to differentiate" between Hamas and Gazan civilians.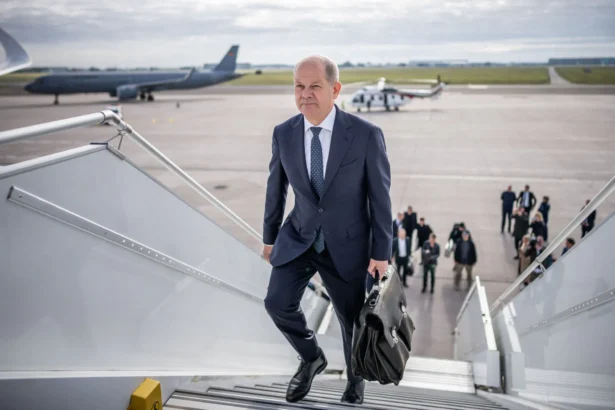 ______
At Least 61 Killed in West Bank Since October 7 Attack, Says Palestinian Health Ministry
At least 61 people have been killed in violence in the occupied West Bank since Oct. 7, according to a statement from the Palestinian Ministry of Health on Tuesday.
Earlier Tuesday, the Ministry of Health in Gaza said at least 2,778 had been killed and a further 9,938 injured in Israeli airstrikes over the past 10 days.
_____
French President Calls for End to 'Odious' Hostage-taking
French President Emmanuel Macron said the situation of hostages is "absolutely odious and unacceptable" after Hamas' military wing released a hostage video showing a dazed woman having her arm bandaged.
The woman identified herself as Mia Schem, 21, a French-Israeli national.
Speaking at a news conference during a visit to Albania, Mr. Macron said he watched the video and expressed "support and affection" to Ms. Schem's family and all other hostages' loved ones.
"To have taken hostages, both civilian and military, of all nationalities and to use blackmail at this time is absolutely odious and unacceptable," he said.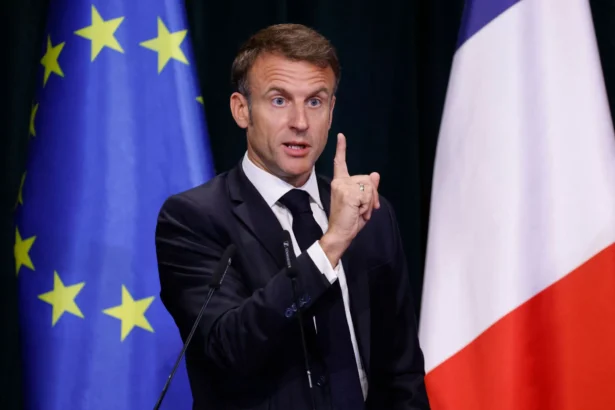 ____
Hamas Seeks Palestinian Prisoners' Release, Calls Non-Israeli Captives 'Guests'
A top Hamas leader said on Monday the group "has what it needs" to free all Palestinians in Israel's jails, indicating the terrorist group may try to use the Israelis it kidnapped as bargaining chips to secure the release of Palestinian prisoners.
Soon after Hamas official Khaled Meshaal made the remarks on the captives, who include Israelis and non-Israelis kidnapped by Hamas on Oct. 7, the group's armed wing separately said the non-Israelis were "guests" who would be released "when circumstances allow."
Gunmen from Hamas took scores of hostages after rampaging through southern Israeli communities and military bases, killing over 1,300 people. Israel's military says the group is holding 199 hostages in Gaza. Hamas says it has between 200 and 250.
Hamas, which like other factions has long called for the release of the roughly 6,000 Palestinians in Israeli prisons, "has what it needs to empty the prisons of all prisoners," Meshaal, a former Hamas chief who now heads its diaspora office in Doha, told AlAraby TV.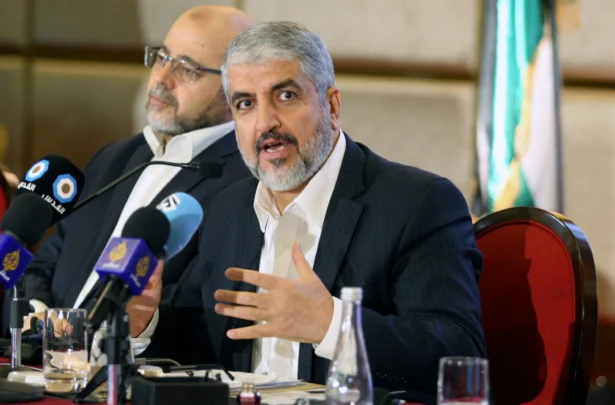 _____
First Batch of US Citizens Leaving Israel Arrive in Cyprus by Boat
Dozens of U.S. citizens from Israel arrived in Cyprus early Tuesday on the first evacuation boat organized by the United States amid the escalating crisis in the Middle East.
Some 159 people were on board the luxury liner Rhapsody of the Seas which left Haifa and sailed into Limassol port in Cyprus early Tuesday.
Cypriot government official Victor Papadopoulos told Cyprus state TV more evacuation vessels were expected to arrive over the next 12 hours.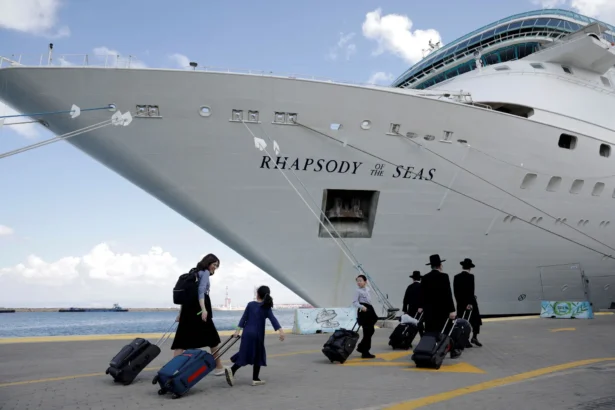 _____
Iran's Khamenei Says No One Can Stop 'Resistance Forces' If Israel's Crimes Continue
Iran's Supreme Leader Ayatollah Ali Khamenei said on Tuesday that no one will be able to stop Muslims around the world and resistance forces if Israel's crimes in Gaza continue, Iranian state TV reported.
Iran refers to its aligned armed groups around the Middle East as being part of the Resistance Axis.
_____
Israel Military Says Status of Post-war Gaza Under Discussion, 'Global Issue'
An Israeli military spokesman said on Tuesday that the status of the Gaza Strip after Israel's planned ground assault on the Palestinian enclave would be a "global issue" for discussion by Israel's politicians and with other countries.
"We've had all kinds of end games," Rear Admiral Daniel Hagari told media during a news briefing, in response to a question about whether Israel's military planned to stay and govern Gaza after its ground invasion.
"The cabinet is also discussing what that could look like … this is also a global issue, what the situation will look like in this region," he said.
Israel is preparing a ground assault on Hamas-controlled Gaza in response to the terrorist group's deadly attack on nearby towns and kibbutzes in southern Israel on Oct. 7.
Israeli forces have carried out their heaviest ever bombings of the blockaded, besieged enclave since the Hamas attack and are massing ground troops for the assault.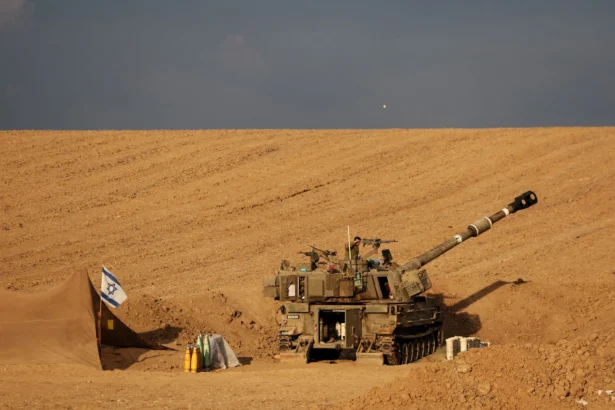 ____
Iran Says 'Preemptive Action' by Resistance Front Expected in Coming Hours
Iran's top envoy said that a "preemptive action" could be expected in the coming hours, state TV reported on Monday, adding that Israel will not be allowed to take any action in the Gaza Strip without facing consequences.
"Leaders of the Resistance will not allow the Zionist regime to take any action in Gaza. … All options are open and we cannot be indifferent to the war crimes committed against the people of Gaza," Foreign Minister Hossein Amirabdollahian told state TV.
_____
Russia Push for UN Security Council Action on Israel, Gaza Fails
A Russian-drafted U.N. Security Council resolution that would have called for a humanitarian ceasefire in the war between Israel and Palestinian terrorists Hamas in Gaza failed to get the minimum nine votes needed in the 15-member body on Monday.
The draft resolution received five votes in favor, four votes against and there were six abstentions.
Russia proposed the one-page draft text on Friday, which also called for the release of hostages, humanitarian aid access and the safe evacuation of civilians in need.
The text condemned violence against civilians and all acts of terrorism but did not name Hamas, who killed 1,300 people in Israel on Oct. 7.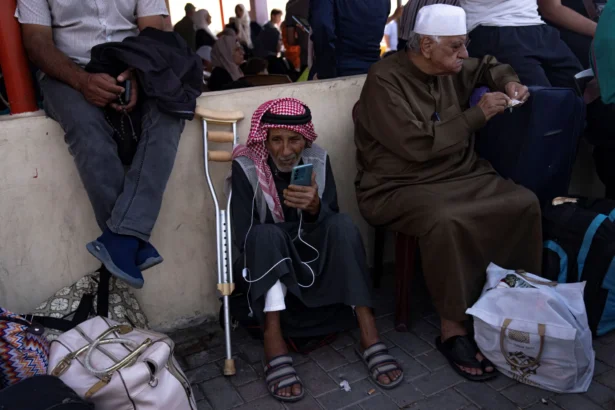 ____
Anti-tank Missile Fired From Lebanon Into Israel, Which Responds With Shelling
An anti-tank missile fired from Lebanon landed in the town of Metula in northern Israel Tuesday morning. Three people were injured in the attack, according to the Ziv Medical Center in Safed, which was expecting to receive them.
No group in Lebanon immediately took responsibility for the rocket. It was not immediately clear if the injured were civilians or soldiers, but Israel has ordered civilians to evacuate from the area near the Lebanese border.
_____
Palestinians Report Heavy Shelling in Southern Gaza
Palestinians in Gaza reported intense bombardments early Tuesday near the southern towns of Khan Younis and Rafah, where Israel ordered civilians to seek refuge.
Israeli bombs hit areas west and southeast of Khan Younis and west of Rafah, according to local reports. Thousands of people trying to escape Gaza are gathered in Rafah, which contains the territory's only border crossing to Egypt, as international mediators press for a deal to allow aid in and refugees with foreign passports out.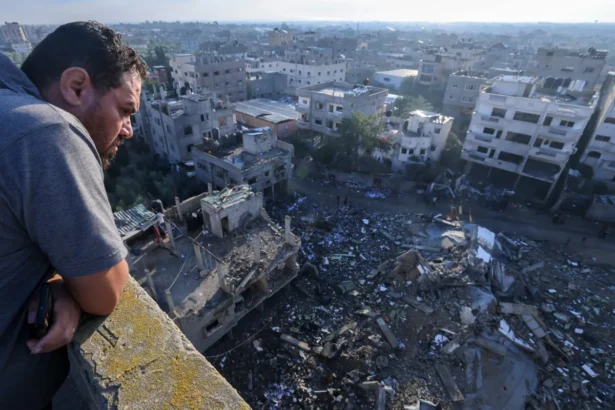 _____
Jordan's King Says It Won't Accept Palestinian Refugees
King Abdullah II of Jordan has said at a meeting with German Chancellor Olaf Scholz in Berlin that neither Jordan nor Egypt would be willing to take in any Palestinian refugees.
The Jordanian king told reporters on Tuesday that "this is a red line … no refugees to Jordan and also no refugees to Egypt."
"This is a situation that has to be handled within Gaza and the West Bank," he said. "And you don't have to carry this out on the shoulders of others."
King Abdullah also said that everything needs to be done to prevent a further escalation of the conflict between Israel and the Palestinians.
"The whole region is on the brink," he said. "This new cycle of violence is leading us towards the abyss."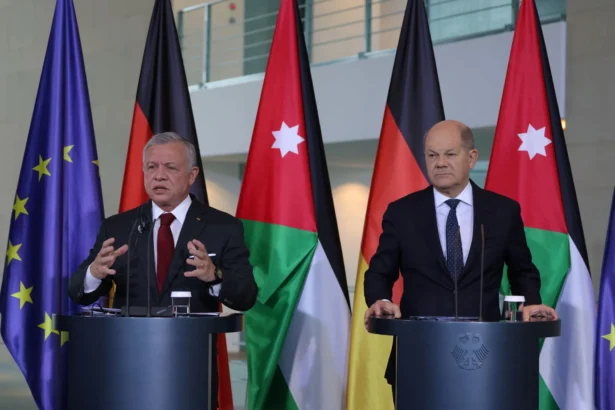 _____
Israel Says Military Killed 4 Terrorists Crossing Border From Lebanon
The Israeli military said it killed four terrorists wearing explosive vests attempting to cross into the country from Lebanon, its Arabic spokesman Avichay Adraee said.
A video from a reconnaissance drone the Israeli army shared showed the terrorists near the separation wall before they were targeted, causing an explosion.
No group in Lebanon claimed immediately claimed responsibility. Last week, terrorists from the Palestinian Islamic Jihad in southern Lebanon crossed the border and clashed with Israeli troops, killing 3 and wounding several others. The terrorists were killed, and the Palestinian group held funerals for two of them.
_____
Turkish Official Suggests Nation Could Be 2-State Guarantor
Turkey and other regional powers should act as guarantors of a two-state solution between Israel and Palestinians to ensure peace, Turkish Foreign Minister Hakan Fidan said late Monday.
The international community should insist that Israel accept the creation of a Palestinian state, Mr. Fidan said in a briefing with the Turkish media.
"After an agreement is reached … the guarantor countries should assume responsibility for fulfilling its requirements," state-run Anadolu news agency quoted Mr. Fidan following a briefing with Turkish media.
He added: "Unless peace is guaranteed, the state of Israel and its people can never feel safe in the region." The minister did not provide further detail on the plan. Turkey, along with the U.K., and Greece, has acted as a guarantor on the divided island of Cyprus since 1960.
_____
New York Governor Says She'll Visit Israel on Tuesday
Gov. Kathy Hochul said she will travel to Israel on Tuesday for a "solidarity mission."
She said she plans to meet with diplomatic leaders and communities devastated after the Oct. 7 attack by Hamas terrorists on Israeli towns.
"During these difficult times, it's more important than ever for New York to show up in support of Israel," Ms. Hochul said.
New York has the largest percentage of Jews among all the U.S. states, according to the American Jewish Population Project at Brandeis University.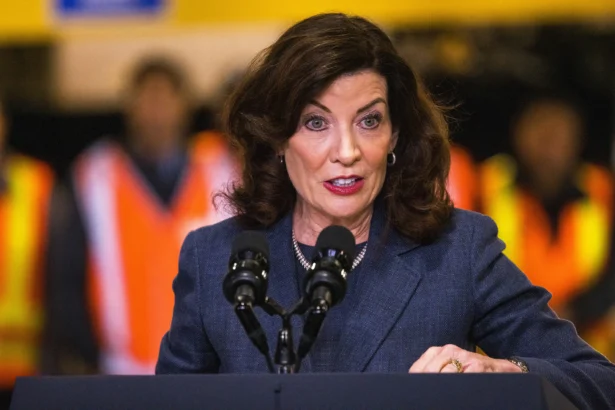 ______
See the previous day's updates here.
Zachary Stieber, Samantha Flom, Naveen Athrappully, The Associated Press, Reuters, and CNN contributed to this report.