More than 400 groups have signed onto a letter asking congressional leaders to intervene in the ongoing railroad standoff that threatens to turn into crippling rail strike that could inflict billions of dollars' worth of economic damage.
The Nov. 28 letter (pdf)—addressed to House Speaker Nancy Pelosi (D-Calif.), House Minority Leader Kevin McCarthy (R-Calif.), Senate Majority Leader Chuck Schumer (D-N.Y.), and Senate Minority Leader Mitch McConnell (R-Ky.)—warns that the looming strike would be "extremely damaging to American families and our economy, costing $2 billion per day."
That staggering cost estimate comes from an analysis by the Association of American Railroads (pdf), which warned that a potential rail strike and ensuing shutdown could freeze a large proportion of U.S. cargo shipments, impede supplies of food and fuel, cause transportation snarls, and stoke inflation.
"A potential rail strike only adds to the headwinds facing the U.S. economy. A rail stoppage would immediately lead to supply shortages and higher prices," wrote the groups, which include the National Association of Manufacturers, National Retail Federation, American Petroleum Institute, American Trucking Associations, and American Farm Bureau Federation.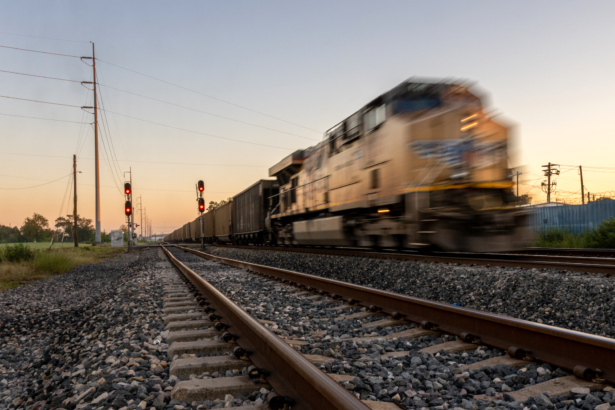 Four Unions Reject Tentative Deal
Workers in four rail unions have rejected a tentative contract deal announced in September, while eight have voted to approve.
Unless a new deal is reached, rail union members, starting on Dec. 9, will be allowed to go on strike, while rail carriers can lock out workers. A strike by any of the four unions that have rejected proposed deals with carriers would mean that the other eight that have backed the deal would join the striking workers on picket lines.
In order to prevent a potentially crippling strike or in the event of a strike, Congress could step in and take a range of measures under the Railway Labor Act, including extending the status quo or imposing contract terms.
Congress has intervened more than a dozen times since 1926 in labor disputes that threatened interstate commerce, with the groups saying that "there is no reason why Congress should deviate from this record today."
"While a voluntary agreement with the four holdout unions is the best outcome, the risks to America's economy and communities simply make a national rail strike unacceptable," the groups wrote.
"Therefore, absent a voluntary agreement, we call on you to take immediate steps to prevent a national rail strike and the certain economic destruction that would follow," they wrote.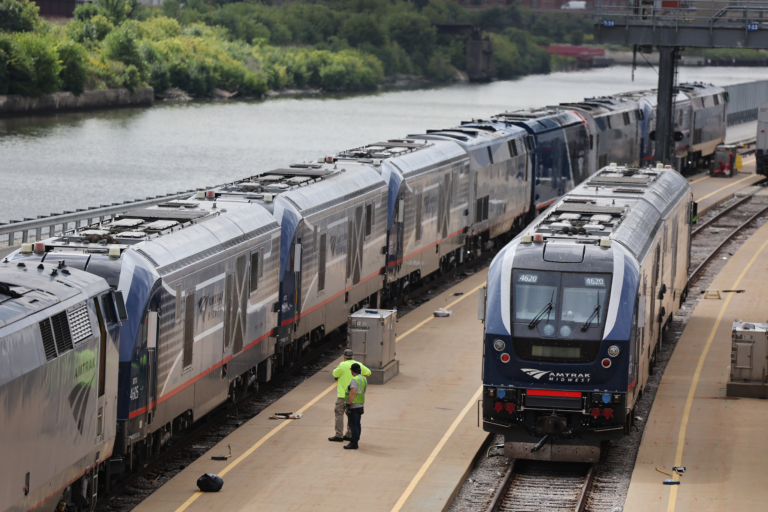 Paid Sick Leave Key Sticking Point
Railroads have called the tentative deal that some unions have ratified the most generous in modern history, while union members that have rejected the deal say it's not good enough.
The initial agreement caps health care costs for rail workers, grants them an additional personal day off, and gives them a 24 percent pay raise over five years. The provisional deal also features changes to railroads' strict attendance policies, giving workers the opportunity to miss work for medical reasons without facing penalties.
A key sticking point is paid sick leave, which is absent in the tentative deal. Unions have asked for 15 paid sick days, while the carriers have settled on one personal day off.
Unions have said paid sick leave is long overdue, while the railroads maintain that unions have agreed to forego paid sick time in favor of higher pay and short-term disability benefits.
Train and engine service members of the International Association of Sheet Metal, Air, Rail, and Transportation Workers union (SMART-TD) were among those who voted against the deal.
SMART-TD President Jeremy Ferguson said in a statement that the deadlock can still be settled at the negotiating table without a strike.
"A settlement would be in the best interests of the workers, the railroads, shippers, and the American people," Ferguson said, while being critical of calls for congressional intervention.
"The ball is now in the railroads' court. Let's see what they do. They can settle this at the bargaining table," said Ferguson. "But the railroad executives who constantly complain about government interference and regularly bad-mouth regulators and Congress now want Congress to do the bargaining for them."
The White House has said it's been in touch with both sides to help resolve the impasse, though President Joe Biden has said that he, personally, has not been "directly" involved.
The four lawmakers to whom the letter requesting congressional intervention was addressed have yet to issue public statements in response.
From The Epoch Times