LEWISTON, Maine—Police in Maine planned to trawl the waters of the Androscoggin River with divers and sonar on Friday in their search for U.S. army reservist Robert R. Card, who they suspect is the mass shooter who killed 18 people at a bar and bowling alley in Lewiston this week.
Officials ordered tens of thousands of area residents to shelter in place for their safety and indicated that the manhunt could continue for at least several days more.
Part of the search played out on live television Thursday night when officials executed several search warrants in the neighboring town of Bowdoin, where Mr. Card lives.
Law enforcement officials assembled at Mr. Card's house, surrounded by woods and fields, for more than two hours, with an FBI agent issuing orders over a bullhorn to "come out with your hands up," but apparently nobody was inside.
Mike Sauschuck, the Maine Department of Public Safety's commissioner, said at a press conference on Friday that a note was found during the search, but declined to say who wrote it or what it said.
Lewiston, a former textile hub of 38,000 people, and neighboring communities have been largely shut down since the Wednesday evening attacks to enable hundreds of officers to conduct their search. Colleges and public schools in the area canceled classes for a second day.
"I will ask the community to be as patient as possible with this process," Lewiston Police Chief David St. Pierre said at the press conference.
Asked if he was concerned that the trail is growing cold, Mr. Sauschuck said: "Every minute that this goes on we're more and more concerned."
There were almost no cars on the roads, just a few people outside, and many businesses in downtown Lewiston were closed. Security agents with rifles and bulletproof vests guarded the hospital where many of the shooting victims were taken. Officials said 13 other people were injured by gunfire.
Mr. Card, 40, is a sergeant at a nearby U.S. Army Reserve base who law enforcement officials said had been temporarily committed to a mental health facility over the summer.
On the night of the shootings, Maine State Police found a white SUV they believe Mr. Card used to get away parked at a boat launch on the Androscoggin River in Lisbon, about 7 miles to the southeast of Lewiston. Public records show he owns at least one watercraft made by Sea-Doo, a company known for its jet skis.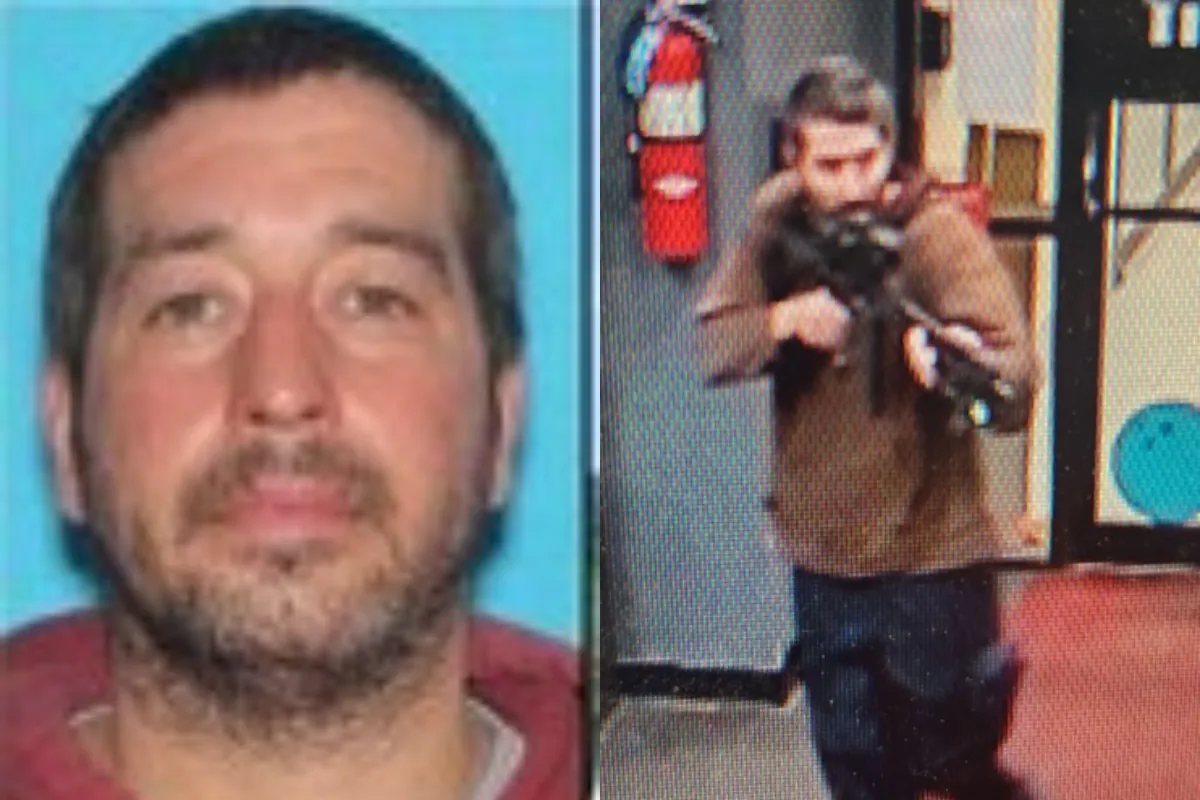 Residents in towns throughout Androscoggin Countywere ordered to "shelter in place."
The victims included Bill Young and his 14-year-old son Aaron, who were shot and killed at the Just-In-Time Recreation bowling alley, Bill's brother Rob Young told Reuters.
Also among the dead was Bryan MacFarlane, 40, a member of a deaf community group participating in a cornhole tournament at Schemengees Bar & Grille when he was killed, his sister Keri Brooks told CNN.