The swift growth of artificial intelligence (AI) technology could put the future of humanity at risk, according to most Americans surveyed in a Reuters/Ipsos poll published on Wednesday.
The online poll of 4,415 adults revealed that more than two-thirds of Americans are concerned about the negative effects of AI, with 61 percent believing it could threaten civilization.
Since OpenAI released its ChatGPT chatbot in November of last year, its explosive adoption by private and professional users in all areas of expertise has been unheard of.
ChatGPT's immediate success spurred its competitors to accelerate their developments. In March, both Google and Microsoft announced they would be implementing generative AI in virtually all of their flagship apps.
On Tuesday, OpenAI CEO Sam Altman testified before U.S. Congress, appealing to lawmakers to regulate artificial intelligence.
"My worst fears are that we—the field, the technology, the industry—cause significant harm to the world," Altman said. "I think that can happen in a lot of different ways."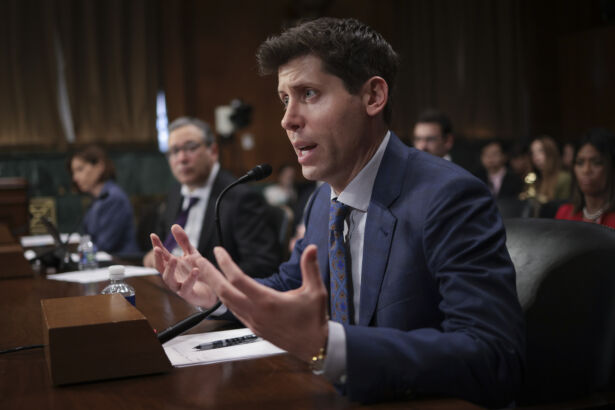 In March, Goldman Sachs sounded the alarm that AI might impact 300 million jobs worldwide, especially in the administrative and legal sectors.
"There's no way to put this genie in the bottle. Globally, this is exploding," said Senator Cory Booker during a Senate panel on the uses of AI.
More Concerned Than Not
The Reuters/Ipsos poll found that the number of Americans who foresee adverse outcomes from AI is triple that of those who don't.
According to the poll, 61 percent of respondents believe that AI poses risks to humanity; 22 percent disagreed, and 17 percent were unsure.
Different levels of concern were observed between Democrat and Republican voters. Those who voted for Trump in 2020 showed higher levels of concern about AI's potential threat to humanity: 70 percent compared to 60 percent of Biden voters.
When it came to religious beliefs, Evangelical Christians were more likely to "strongly agree" that AI presents risks to humanity than non-Evangelical Christians: 32 percent compared to 24 percent—remarkably low numbers compared to the overall population.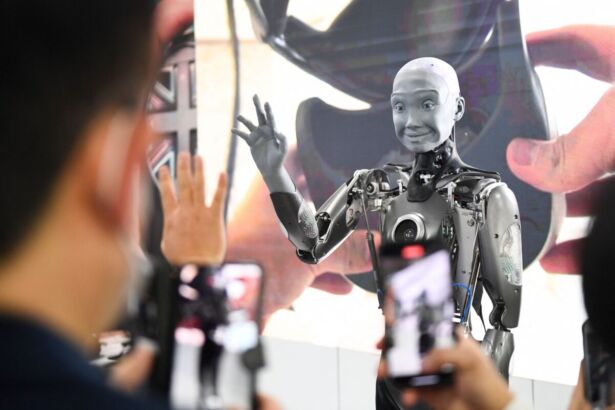 Call for Pause in AI Research
"It's telling such a broad swatch of Americans worry about the negative effects of AI," said Landon Klein, director of U.S. policy of the Future of Life Institute (FLI), the organization behind an open letter demanding a six-month pause in AI research.
The response to FLI's letter was overwhelming, with thousands of professors and industry leaders, including Tesla and SpaceX founder Elon Musk, signing the letter.
"We view the current moment similar to the beginning of the nuclear era, and we have the benefit of public perception that is consistent with the need to take action," Klein said.
"The concerns are very legitimate, but I think what's missing in the dialogue in general is: why are we doing this in the first place?" said Sebastian Thrun, a computer science professor at Stanford who founded Google X.
"AI will raise peoples' quality of life, and help people be more competent and more efficient," Thrun claimed.
Positive Implementations of AI  'Go Unnoticed'
Ion Stoica, a UC Berkeley professor who co-founded AI company Anyscale, said that the visibility of ChatGPT paints an incomplete picture, as many positive implementations of AI, such as accelerating drug discovery, go largely unnoticed.
"Americans may not realize how pervasive AI already is in their daily lives, both at home and at work," he said.
Though AI has Americans concerned, crime and the economy rank higher on their list of worries: 77 percent support increasing police funding to fight crime, and 82 percent are fearful of a recession.
Reuters contributed to this article.