SEARLES—A Minnesota man accused of removing his ailing wife from a care center, taking her home, and holding what he described as a "death party" before she died has been charged with murder.
Duane Johnson, 58, had been charged with criminal neglect in the January death of his wife, Debra Lynn Johnson, at their home in Searles. Brown County prosecutors have now added a third-degree murder charge.
Duane Johnson's wife was found to have died from a meth overdose, prompting a 3rd degree murder charge.https://t.co/VpdXUT55M0

— Bring Me The News (@bringmethenews) March 13, 2019
Prosecutors say Johnson told investigators he was fulfilling a promise to his wife that he would not let her die in a nursing home when he removed her from a transitional care facility against medical advice.
Authorities say Johnson told them he gave some methamphetamine to his wife because she wanted to party before her death.
A criminal complaint says the 69-year-old woman died of a methamphetamine overdose.
Drug Overdose Deaths Hit More Than 71,500 in 2017
Fueled by the opioid crisis—particularly the flood of powerful synthetic opioids such as fentanyl from China—drug overdose deaths increased by at least 6.6 percent in 2017, according to provisional data by the Centers for Disease Control and Prevention (CDC).
More than 71,500 Americans died of a drug overdose, with at least 68 percent of those deaths attributed to opioids.
Both numbers are increases over the 64,000 deaths in 2016, of which almost two-thirds were opioid-related.
Nebraska, North Carolina, and New Jersey had the largest increases in overdose deaths, up by 33 percent, 22 percent, and 21 percent, respectively.
The states with the most overdose deaths were Pennsylvania, Florida, and California, which suffered more than 5,000 deaths apiece.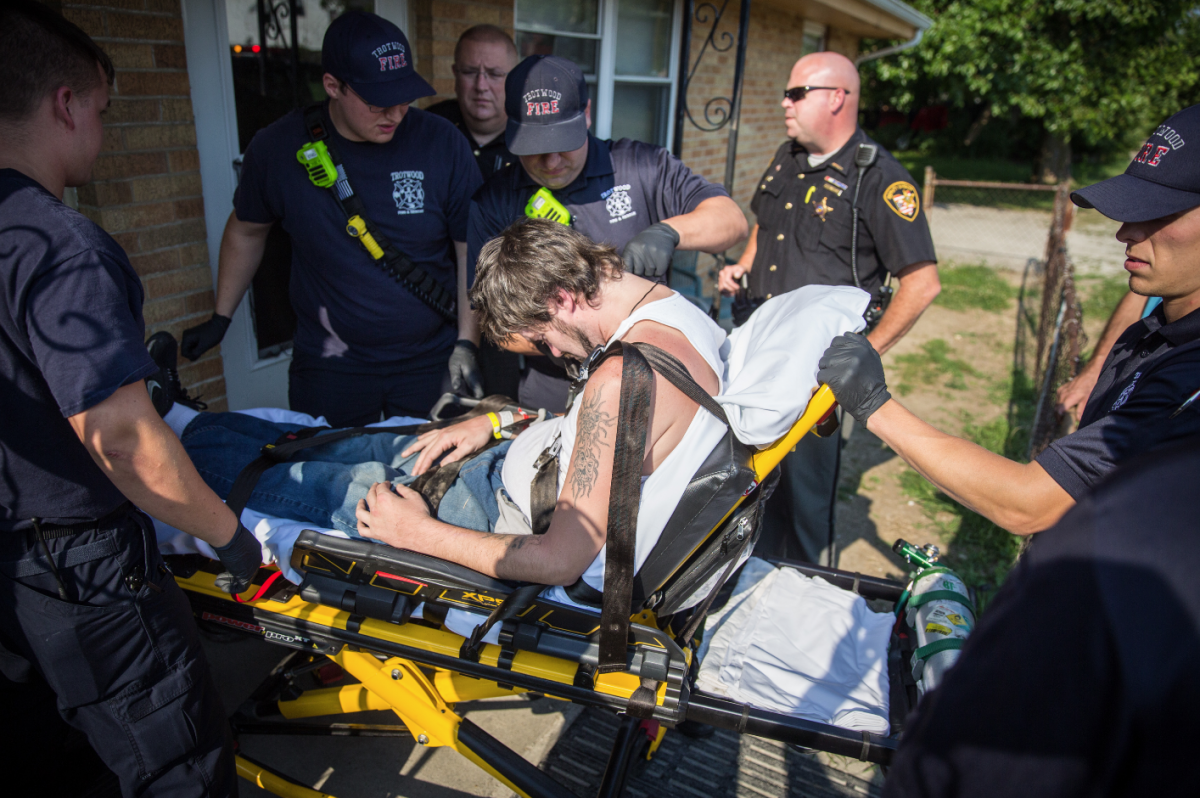 Ohio, another hard-hit state, saw an uptick in deaths in 2017, but not as marked as had been predicted from the disturbing trend at the beginning of the year.
In Columbus, Ohio, the coroner saw a 66 percent spike in overdose deaths at the beginning of 2017, according to the Justice Department.
Fentanyl seemed to be the culprit in the spike. In Montgomery County, Ohio, 99 of the first 100 accidental overdoses in 2017 included fentanyl.
However, overdoses tapered off, and, although Ohio suffered a 9.3 percent increase in deaths over the previous year, the number was lower than initially predicted. According to the CDC's provisional numbers, the state had 4,925 overdose deaths in 2017.
Eighty percent of new heroin users started their addiction through prescription pills. Fentanyl is often mixed in with heroin and black market pain pills, making them more deadly. Fentanyl was originally developed as a painkiller and an anesthetic, and is 50 to 100 times more potent than heroin. Two milligrams of fentanyl is a lethal dose for a non-opioid user.
For Help
If you or someone you know needs help, call the national helpline:
1-800-662-HELP (4357)
Or find resources online at SAMHSA.gov
The Epoch Times reporter Charlotte Cuthbertson contributed to this report.