A Tennessee man who was charged with child neglect after his young son died when he left him in a hot car for two hours had mental problems, according to a family friend cited by Daily News Journal.
Dylan Levesque, 23, had left his three-year-old son Daylin Palmer in the backseat of a car on July 11 while he took a nap inside a home in Smyrna, WSMV reported. Police discovered the child about two hours later and declared him dead at the scene.
"Unfortunately, Daylin did not survive the heatstroke," Smyrna Police Chief Kevin Arnold said.
According to the news outlet, outside temperatures that afternoon reached more than 92 degrees.
Levesque was arrested and charged with felony aggravated child abuse and child neglect, People magazine reported.
He is being held on a $50,000 bond.
"He (Daylin) was left on the back seat of the car, while his father went inside and went to sleep. He had been up for a couple of days. He [Dylan] had mental issues and a very bad drug problem. He went inside, passed out, and he killed my grandson," said Timothy Palmer, the boy's grandfather, in an emotional radio interview with WSMV.
"He murdered my grandson, but he is not charged with murder. He is charged with child endangerment," Palmer told the station. "He's got a $50,000 bond. Somebody willing to pay five grant and he'll be out in the street—tonight."
James Fuller, a neighbor and family friend, told the Daily News Journal that Levesque had mental problems and wasn't taking medication, which Fuller said had caused many problems in the past for the family.
"(Levesque) didn't even remember picking him up," said Fuller. "That's the kind of state of mind he was in."
"He needed help, other than being locked up," he said. "That boy (Levesque) was a good-hearted boy."
According to reports from Smyrna Police Department, Levesque had refused help. "He either has mental issues or is on drugs," the report said, according to the Daily News Journal. "He has declined medical attention."
The newspaper had obtained reports that showed Levesque had been in and out mental institutions several times in the period leading up to Palmer's death.
During the radio interview with WSMV, the heartbroken grandfather said, "The legislation needs to step up and do something. [sic] How is it not murder? How can the state not charge him with murder?"
Defense attorney David Raybin told WSMV that prosecutors would have to prove Levesque left his son in the hot car intentionally in order to charge him with murder. 
According to Tennessee law, however, prosecutors can still seek a 2nd-degree murder charge under the child abuse and neglect statutes which carries a prison sentence of 15 to 25 years without the possibility of parole, WSMV reported.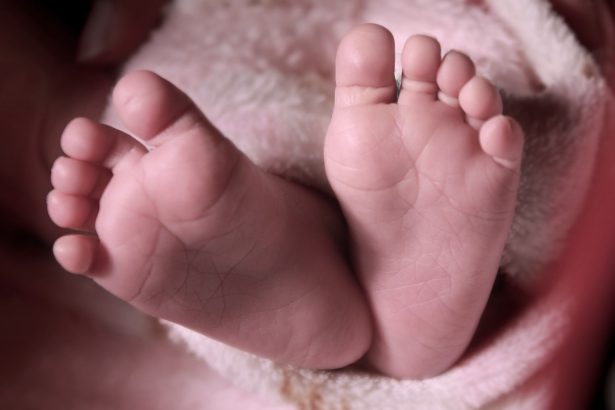 Heatkills.org, citing the U.S. Centers for Disease Control and Prevention, said that when outdoor temperatures range between 80 and 100 degrees, the interior of the car can get to 130 to 172 degrees.
"Children have died in cars with the temperature as low as 63 degrees. Basically, the car becomes a greenhouse. At 70 degrees on a sunny day, after a half hour, the temperature inside a car is 104 degrees. After an hour, it can reach 113 degrees," stated Jan Null, adjunct professor at San Francisco State University, according to the website.