Two people have died in a murder-suicide at a hospital in the New York City area on Aug. 8, according to officials.
The man and woman, who were in their 70s, died after one person opened fire, police said at a press conference, according to the Journal News. The shooting occurred at the Westchester Medical Center in Valhalla, located in Westchester County.
The incident occurred at 9:39 a.m. on the fourth floor of Westchester Medical Center in Valhalla, Westchester County Public Safety Commissioner Tom Gleason told the paper.
A man walked into the hospital and shot his wife before killing himself, hospital staff reportedly stated to patients, the Journal News reported. A .38-caliber revolver registered to the man was discovered at the scene.
"Unfortunately, both were later pronounced dead," Gleason said, CBS New York reported. "At this time, it appears to be a murder-suicide situation."
Gleason told the CBS affiliate that it appears to be "a family type situation."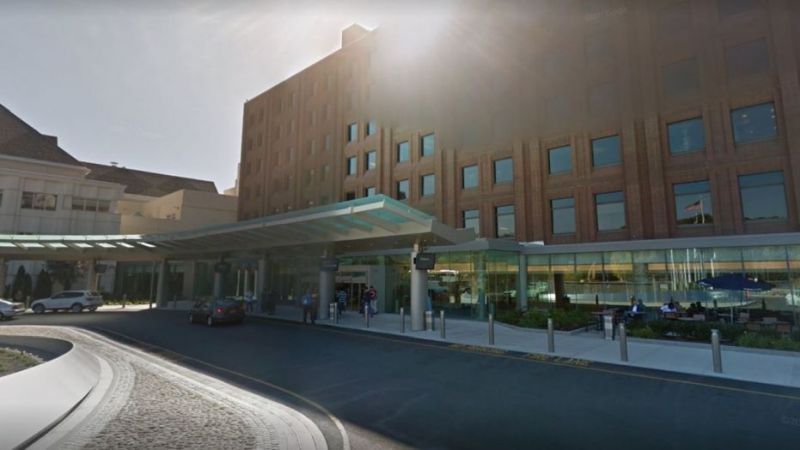 The hospital was evacuated as a result, according to the report.
"I just saw a bunch of police officers running through the first floor, I guess going up to the fourth floor," patient Jatziri Escobar told CBS NY. "The warning that there was active shooter in the building," added hospital worker Jacqueline Green. "That's what we heard."
"Sometimes family members get a little outraged," Clarence McMillan, a hospital worker, told the newspaper. "They don't understand the care and stuff we have to go through to help their loved ones survive. Maybe this is one of those situations."
Photos posted by the Journal News showed police blocking the hospital entrance as workers were gathering outside.
Westchester Medical Center shooting: 2 gunshot victims found in a room in apparent murder-suicide. Both pronounced dead later. Family relationship, authorities said. https://t.co/ehN9ogWecw

— lohud.com (@lohud) August 8, 2018
If you're in an emergency in the United States or Canada, please call 911. You can call the National Suicide Prevention Lifeline on 1-800-273-8255. Young people can call the Kids Help Phone on 1-800-668-6868.
From The Epoch Times