The death toll of the destructive wildfire in Lahaina, Hawaii, has risen as Laurie Allen, who bravely escaped the fire by running through a burning field, tragically lost her life after spending more than seven weeks in a hospital burns unit.
Mrs. Allen was among at least 98 people killed by the Aug. 8 fire that devastated historic Lahaina on the west coast of Maui. The fire was the deadliest in the United States in more than a century and destroyed 2,200 buildings—most of them homes.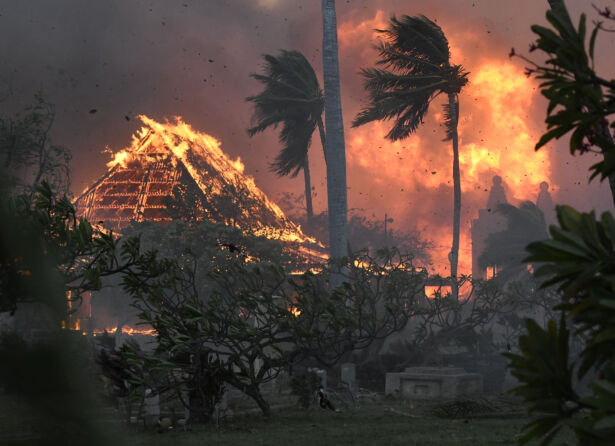 Mrs. Allen passed away at Straub Medical Center in Honolulu on Sept. 29, according to a GoFundMe page created for her and her husband, Perry Allen.
"53 Days in Hell" was the first sentence of the announcement post made by her sister-in-law, Penny Allen Hood. The post read that Mrs. Allen had passed away at 3:20 p.m. Oahu Time, almost mirroring the time the fire struck on Aug. 8.
She was surrounded by her husband Perry, brother Kelly, sister-in-law Loretta, brother Dave, and sister Janel. "Laurie slipped away peacefully. Her heart was tired, and she was ready," read the announcement.
The fire began when strong winds appeared to cause a Hawaiian Electric power line to fall and ignite dry brush and grass. After being declared contained, the fire flared up and raced through the town.
Mrs. Allen was a physical therapist's administrative assistant who worked from home. Husband Perry Allen, an artist, lost a lifetime of work when their home burned, he shared in previous updates.
Mr. Allen was working 15 miles away from home when the fire hit.
Mrs. Allen fled the home in a car with others, but a fallen, flaming tree blocked their way. She eventually decided she had to leave the car and fled by foot 100 yards across a field of burning grass. A policeman and fireman met her on the other side, and she was taken to an emergency shelter.
At hospital, Mrs. Allen endured infections and a series of operations, including skin grafts, and drifted in and out of consciousness. She had difficulty communicating but at one point, raised everyone's hopes when she was able to wiggle her toes when asked. She was being brought to consciousness a few times a day to test her responsiveness.
However, her prognosis had worsened in recent days. A previous post by Ms. Hood the day before Mrs. Allen's death read, "It is with a sad heart that I have to post that the battle to repair and rebuild Laurie's earthly body will soon be over." Mrs. Allen was taken off life support on Friday, Sept. 29.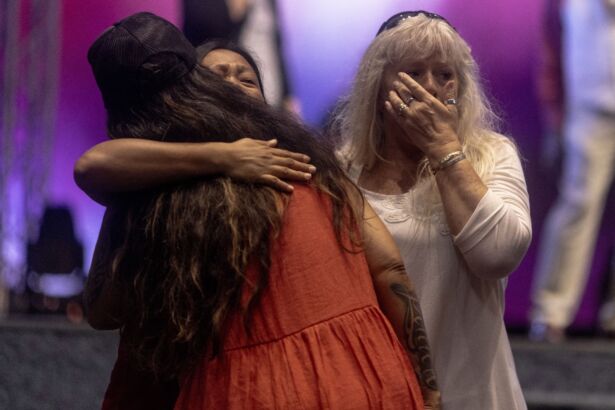 The Maui Police Department reported in its latest update on Sept. 15 that the revised number of fatalities from the disaster is 97, a decrease from the previously reported 115, with 99 percent of the Lahaina disaster area having been searched, according to officials. The new number was reached based on factors including obtaining DNA profiles during the examination of remains.
In the immediate aftermath and chaos of the Lahaina wildfire disaster, more than 388 people were feared missing. More than a month later, the Maui Police Department (MPD) in its sixth update on Sept. 29 said its missing persons list now stands at 12 individuals, down from 22 last week.
The Associated Press contributed to this report.
From The Epoch Times