House Speaker Kevin McCarthy (R-Calif.) has broken his silence on why he gave Fox News host Tucker Carlson access to thousands of hours of Jan. 6 Capitol surveillance footage.
McCarthy told The New York Times on Wednesday that he was making good on a pledge to disclose the footage, and that the disclosure serves the public interest.
"I promised," McCarthy told the outlet. "I was asked in the press about these tapes, and I said they do belong to the American public. I think sunshine lets everybody make their own judgment."
McCarthy also told the newspaper that he plans to make the tapes available more widely at an unspecified later date.
The Epoch Times has reached out to McCarthy's spokesperson with a request for confirmation of the above remarks and further comment on the disclosures.
Fox News confirmed to The Epoch Times in an earlier email that McCarthy had given Carlson exclusive access to over 40,000 hours of surveillance footage from Jan. 6, 2021.
Separately, McCarthy confirmed he had released the tapes to Carlson in an email sent out by his fundraising team.
"Patriot, you deserve the facts—all of the facts," the message reads.
"I promised I would give you the truth regarding January 6th, and now I am delivering. I have released the full 44,000 hours of uncut camera surveillance footage," McCarthy added.
"It is in the public interest to know everything that happened that day—not just the narrative that Pelosi's partisan committee wanted you to see ahead of the 2022 midterm elections," the email continued.
"A commitment to ALL of America requires truth and transparency over partisan games," McCarthy said, adding, "now, we are delivering."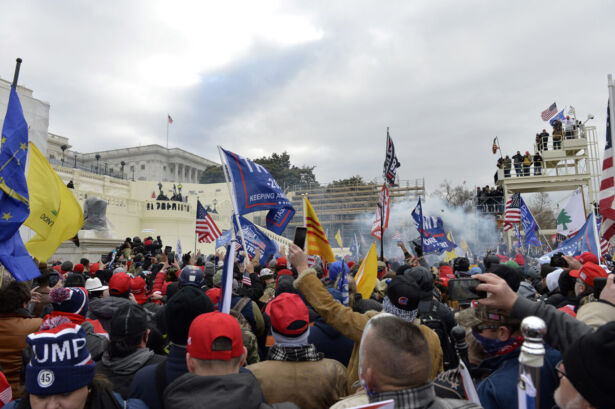 Carlson Confirms 'Unfettered' Access
Hours after news broke that McCarthy had provided him with the tapes, Carlson revealed that his show had been granted "unfettered" access to the footage.
"We believe we have secured the right to see whatever we want to see," Carlson said, adding that his producers have been reviewing the footage, "trying to figure out what it means and how it contradicts, or not, the story that we've been told for more than two years."
"We think already that in some ways it does contradict that story," he said, adding that the producers would be assessing it "as honestly as we can" before bringing the findings to the public at some point next week during his program.
Carlson has two programs on Fox. His primetime program "Tucker Carlson Tonight," earlier this month drew in over 3.5 million viewers in a week, and "Tucker Carlson Originals," a recently launched documentary series.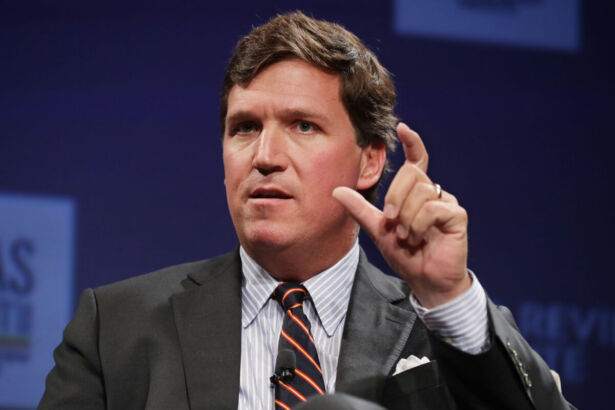 Republican Praise
Some Republicans hailed McCarthy's decision to release the tapes, while Democrats hit the alarm.
Rep. Lauren Boebert (R-Colo.) expressed gratitude to McCarthy in a post on Twitter.
"Thank you for following through on this!" she wrote. "The public deserves to see everything that was hidden."
In a similar vein, Rep. Marjorie Taylor Greene (R-Ga.) took to Twitter to say "Thank you Speaker McCarthy" while adding that the entirety of the footage would also be made available to "all J6 defendants."
Greene has been one of the most outspoken critics of the treatment of defendants charged in the Jan. 6, 2021 Capitol breach, alleging that they face "nothing short of human rights violations" and are "political prisoners" in the "D.C. gulag."
So far, at least 1,000 people have been arrested and charged in connection with the Capitol breach.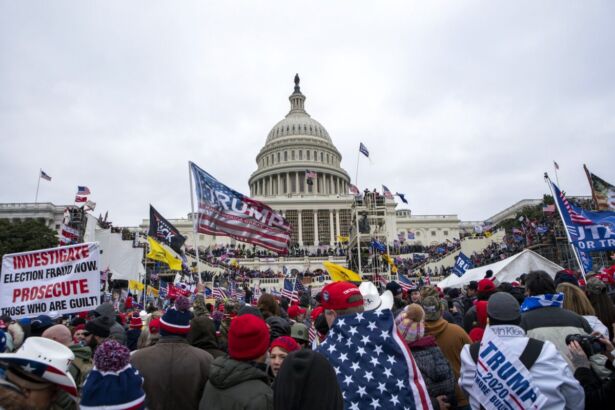 Democrat Condemnation
Democrats, by contrast, reacted with anger to the release of the tapes.
Senate Majority Leader Chuck Schumer (D-NY) condemned the release of the tapes, alleging in a Dear Colleague letter to fellow Democrats that McCarthy was "needlessly exposing the Capitol complex to one of the worst security risks since 9/11."
In a statement on Twitter, Schumer said it was a "grave mistake" that would "embolden" people who continue to have doubts about the official outcome of the 2020 election and "weaken faith in our democracy."
Rep. Adam Schiff (D-Calif.), who was removed by McCarthy from the House Intelligence Committee due to what the Speaker said was a pattern of misleading leaks, also had a critical reaction.
"Make no mistake: This isn't about transparency, it's about fueling dangerous conspiracy theories," Schiff wrote in a tweet.
Ian Miles Cheong, a conservative commentator, alleged that the reason Schiff was opposed to the release of the tapes is because "the footage will exonerate many of the J6 defendants and make him look bad."
'Our House'
While the American public waits to see what's in the tapes, a Jan. 6 defendant has asked a U.S. district judge to unseal a series of videos shot that day by undercover Metropolitan Police Department (MPD) operatives, including one that allegedly shows an MPD officer encouraging protesters to climb barricades and enter the Capitol.
William Pope of Topeka, Kansas, filed a motion on Feb. 21 that would unseal video shot by MPD undercover officers, including one who allegedly shouted "drain the swamp!" and "our house!" while encouraging the breach.
Another video that's among the 40,000-plus hours of footage that McCarthy has released to Carlson is a video allegedly shot by two undercover MPD officers who trailed Ashli Babbitt into the building. Babbitt was shot and killed that day by a U.S. Capitol Police officer.
If descriptions in the filing are borne out, it would be the most direct evidence to date that government provocateurs incited the crowd to commit crimes on Jan. 6.
Some Republicans have alleged that the Jan. 6 defendants have been denied due process and have fallen victim to what Rep. Andy Biggs (R-Ariz.) earlier described as a "weaponization of the court system, the Department of Justice, and of the prison system."
Republicans, fresh off their midterm win of control of the House, have vowed to probe allegations of politicization of federal agencies by setting up the House Select Subcommittee on the Weaponization of the Federal Government.
Led by Rep. Jim Jordan (R-Ohio), the committee held its first meeting on Feb. 9, with discussions focused on issues like censorship and politically-motivated criminal probes.
Joseph M. Hanneman contributed to this report.
From The Epoch Times