Speaker of the House Kevin McCarthy (R-Calif.) said he's confident he can garner the votes for a tentative debt ceiling deal between Republicans and President Joe Biden.
On the evening of May 27, McCarthy announced during a press conference that he and Biden had reached what he called "an agreement in principle that's worthy of the American people" to raise the debt ceiling. In addition to raising the debt ceiling, the bill would cap non-defense spending at its previous levels, enhance work requirements for government assistance, and reclaim unspent COVID-19 relief funds, among other measures.
According to Treasury Secretary Janet Yellen, Congress has until June 5, a date she called a "hard" deadline, to raise the debt ceiling and avoid a default. Such a default would decimate the value of an already-debased U.S. dollar.
The tentative deal is one that leaves neither Republicans nor Democrats entirely happy, and congressional leaders still face the challenge of advancing the deal through both chambers.
Nevertheless, McCarthy seemed confident he could get the bill over the finish line.
"I think you are going to get a majority of Republicans voting for this bill," McCarthy said on Fox News Sunday.
McCarthy said that though he's been in regular communication with House Minority Leader Hakeem Jeffries (D-N.Y.), he has not yet asked Democrats for support to get the bill over the finish line in the House.
"Right now, the Democrats are very upset. The one thing Hakeem told me: 'There is nothing in the bill for them,'" McCarthy said.
Democrats have pushed for a "clean" debt ceiling increase with no strings attached. For months, Biden refused to negotiate, demanding that Republicans concede on the issue and pass a clean package.
Divisions
The compromise arrangement has also proved divisive for Republicans, several of whom say they won't vote for it.
Rep. Ken Buck (R-Colo.) called it a "surrender."
"Our base didn't volunteer, door knock and fight so hard to get us the majority for this kind of compromise deal with Joe Biden," Rep. Lauren Boebert (R-Colo.) said on Twitter. "Our voters deserve better than this. We work for them. You can count me as a NO on this deal. We can do better."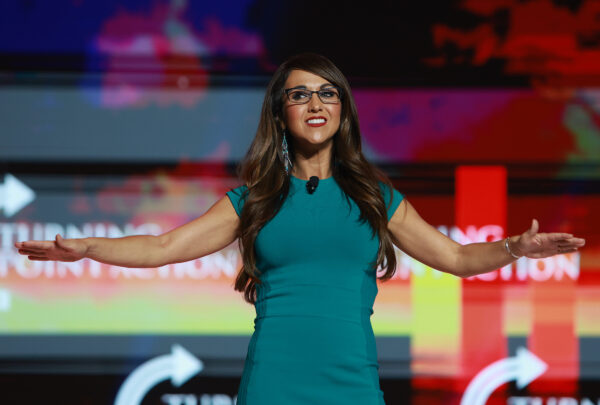 According to some reports, the deal would raise the debt ceiling by $4 trillion—$2.5 trillion more than Republicans agreed to authorize in the Limit, Save, Grow Act.
Rep. Bob Good (R-Va.) said that this fact alone makes supporting the bill unjustifiable for conservatives.
"No one claiming to be a conservative could justify a YES vote" for a $4 trillion increase, Good said.
Likewise, Rep. Chip Roy (R-Texas) reiterated his demand for Republicans to "hold the line" on their demands and wait for a better deal.
Nevertheless, McCarthy said after his press conference announcing the deal, "I think once people read the bill, they'll be pretty excited."
Others in the GOP conference have been less critical of the bill.
During an appearance on CNN's State of the Union, Rep. Dusty Johnson (R-S.D.) called the deal "a remarkable conservative accomplishment," while conceding that members like Good would not support the bill.
Johnson agreed with McCarthy that a majority of Republicans would support the deal.
Rep. Patrick McHenry (R-N.C.), who has been a leading figure in negotiations, said that despite the tentative deal, many specifics still need to be ironed out.
McCarthy holds a slim majority in the lower chamber and heads up a deeply ideologically divided caucus. Thus, it's unclear if the deal could pass with only GOP votes, or if McCarthy will be forced to look across the aisle for support.
Democrats have made clear that they won't support a package just because the White House does.
McCarthy is set to meet with the president again on May 28. After the meeting, Jeffries said in a letter to colleagues, the text of the tentative deal will be released.
From The Epoch Times