Panic about measles has swept the state of California after an infectious individual visited Disneyland in Anaheim.
L.A. Public Health sounded alarm bells after news broke of the infectious person visiting Disneyland.
The person attended the amusement park on Oct. 16 between 9.15 a.m. and 8.35 p.m., the Los Angeles County Department of Public Health said. Before that time, this person also hung out at a Starbucks cafe at 3006 S. Sepulveda Boulevard in Los Angeles.
The L.A. Department of Public Health immediately announced the incident on Twitter. No contagion has been reported so far.
#PressRelease : Measles Exposure Advisory – Confirmed #measles case traveled throughout Southern California. View https://t.co/cDtfp6XY16 for more info. More times and locations may follow as details become available. pic.twitter.com/k2zllK0kgC

— LA Public Health (@lapublichealth) October 23, 2019
In the news release, LA Public Health recommended to those who have visited the above-listed locations within that timeframe to follow these procedures:
Review your immunization and medical records to determine if you have been vaccinated. People who have not been infected previously or received the measles vaccine may be at risk of contracting the virus and should talk with a health care provider about receiving measles, mumps and rubella (MMR) immunization.
Contact and notify your health care provider as soon as possible about a potential exposure if you are pregnant, are an infant, or have a weakened immune system and/or are unvaccinated.
Monitor yourself for illness with fever and/or an unexplained rash from 7 days to 21 days after their exposure (the time period when symptoms may develop); if symptoms develop, stay at home and call a healthcare provider immediately.
The MMR vaccine contains a weakened but live dose of the measles virus that is designed to allow the body's immune system to develop immunity to the disease.
"For those who are not protected, measles is a highly contagious and potentially severe disease that initially causes fever, cough, red, watery eyes, and, finally, a rash," Los Angeles County Health Officer Muntu Davis said.
The United States was declared "measles-free" in 2000 with no cases of the disease being spread between people. However, contagion of the disease has been seen again, with 1,250 individual cases of measles reported in 31 states so far in 2019, according to CDC reports. With international travel, there has always been a risk of reintroduction of the disease into the country.
It reminds us of a similar outbreak in Disneyland in 2014 when about 150 people became infected. The outbreak was traced to an 11-year-old unvaccinated child visiting the park. The outbreak paved the way for mandatory vaccinations in the state without the possibility of opting-out on personal, philosophical or religious grounds.
Effectiveness of Vaccines for Measles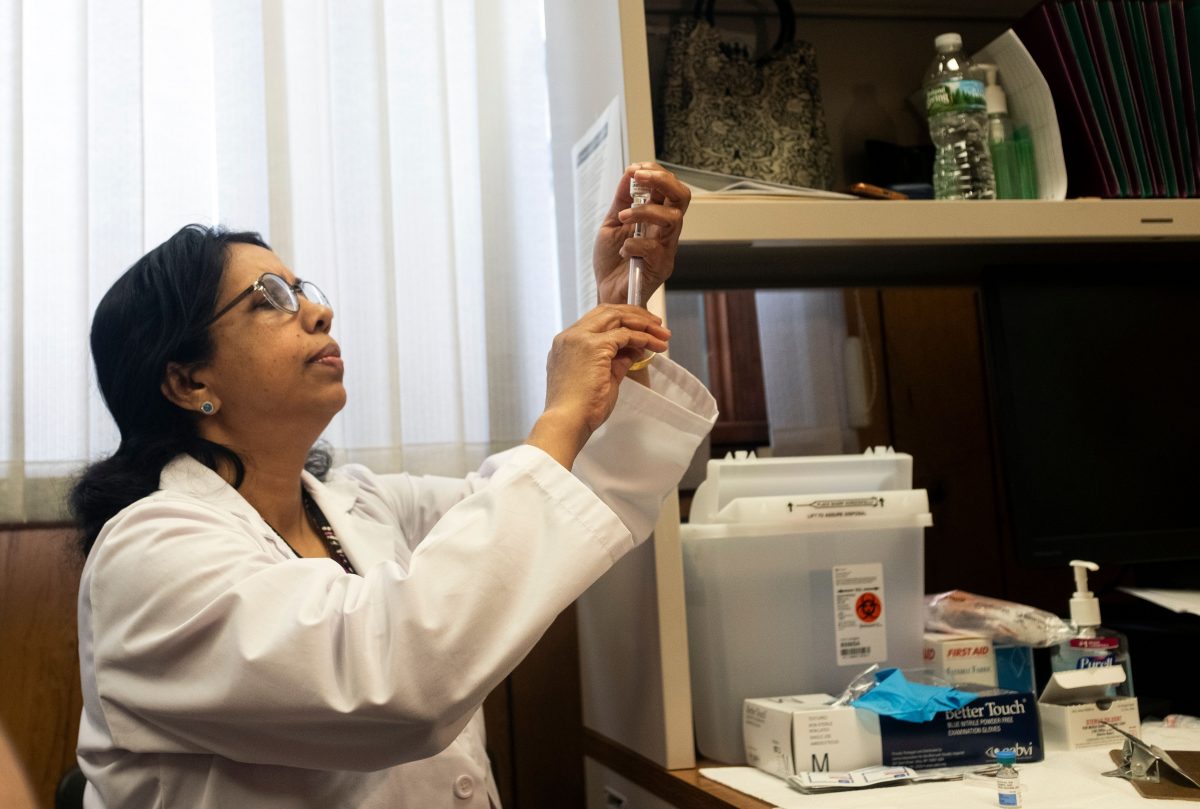 The scientific literature has been documented that outbreaks do happen in highly vaccinated populations around the world.
In 2017, measles was reported in nine vaccinated Israeli soldiers.
In 2003, an outbreak in a boarding school in Pennsylvania also caused nine cases, with six of the people affected having received two doses of the measles vaccine.
In 2012, an editorial by the editor-in-chief of the journal Vaccine noted some rather spectacular failures: an outbreak in Canada, where over 50 percent of the 98 people infected had received two doses of measles vaccine, and an outbreak in the United States spanning from 1989 to 1991, in which 20 to 40 percent of infections were in people who had received one or two doses.
The editorial also noted that multiple studies show that even two doses of measles vaccine do not appear to confer immunity in 2 to 10 percent of people—a phenomenon called primary failure. Secondary failure refers to the waning of immunity over time.
Epoch Times reporter June Fakkert contributed to this report.