Former First Lady Melania Trump said on Tuesday that she supports her husband's 2024 reelection bid, adding it would be a "privilege" to serve as first lady again for a second term.
"My husband achieved tremendous success in his first administration, and he can lead us toward greatness and prosperity once again," Trump said in an interview on Fox News Digital.
"He has my support, and we look forward to restoring hope for the future and leading America with love and strength," the 53-year-old Slovenian-American added.
The 45th president formally launched his reelection bid in November 2022 at his Mar-a-Lago resort in Florida. The 76-year-old businessman-turned-politician has several contenders for the Republican nomination but is currently leading in a number of recent polls over a pool that includes his former U.N. ambassador, Nikki Haley, and entrepreneur Vivek Ramaswamy, among others.
If he wins back the nation's highest office in 2024, his wife revealed that she would continue her "Be Best" campaign and "prioritize the well-being and development of children as I have always done."
The former first lady launched the program from the Rose Garden during Trump's first term. It was her first major initiative, emphasizing child well-being and the pitfalls of social media and opioids.
"My focus would continue to be creating a safe and nurturing space for children to learn, grow, and thrive," she said. "If additional problems arise, I will take the time to study them and understand their root causes."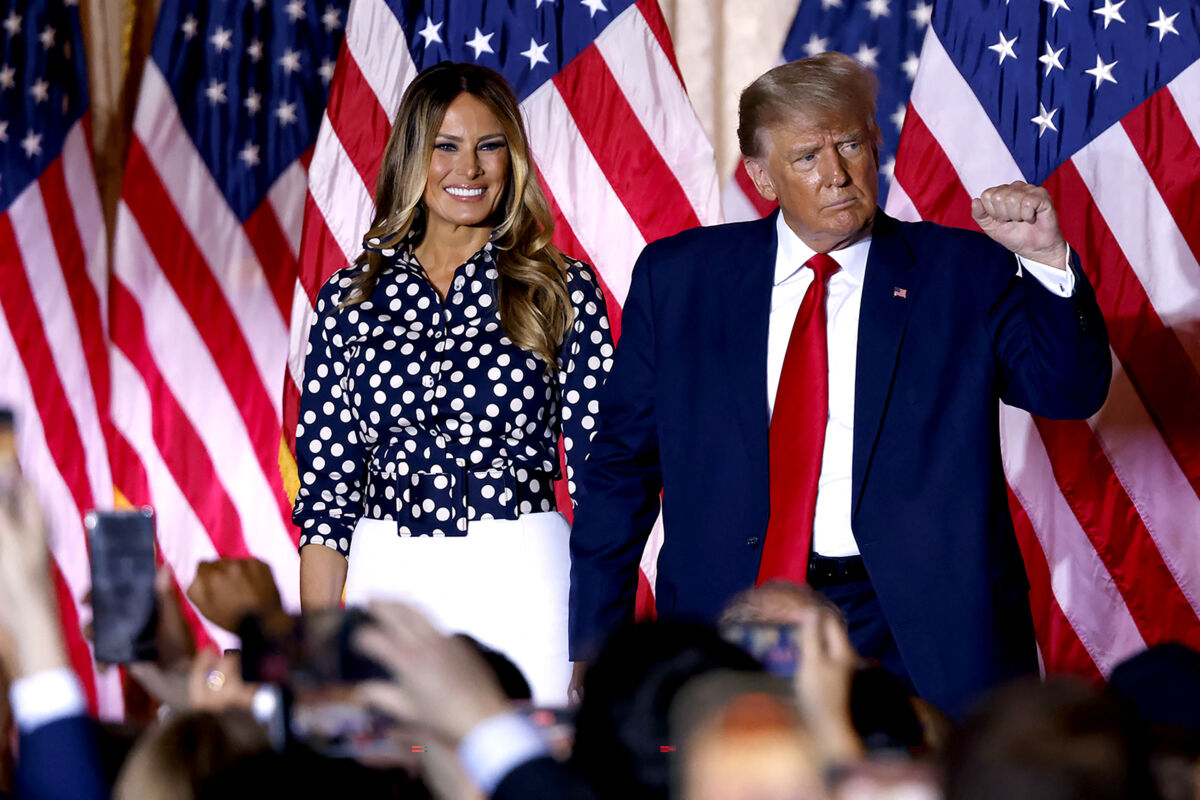 'Fostering the Future'
In February 2022, Trump extended her "Be Best" program and launched "Fostering the Future," an initiative aimed at granting educational opportunities and scholarships to youth aging out of the foster care system.
"Scholarship recipients will learn in a supportive environment, gaining knowledge critical to realizing job security within the technology sector," she said in a lengthy press release announcing the program. "By providing access to computer science education, these individuals will be prepared to enter the workforce and ultimately reach financial independence."
During Tuesday's interview, she said her commitment to the foster community "has grown stronger" since leaving the White House, specifying her work in securing scholarships for foster children.
"At the present time, there are more than 400,000 children in the foster care system, and there is less than a 3 percent chance of former foster children completing their college education. In fact, many end up on the street, homeless," she said. "My objective is to reduce the gap and increase access to higher education for those who leave the foster care system."
"I have faith that an education-based foundation will provide these individuals with the skills needed to secure employment and achieve financial stability," she added.
On Tuesday, Trump said in a post on Twitter that she enjoyed meeting with a group of teenagers from the foster care community as part of her latest initiative.
"I enjoyed the open and sincere discussion I had this past weekend, over lunch, with a group of teens from the foster care community," she wrote. "We covered a wide range of topics, including their personal experiences, struggles, and hopes for the future. I am confident that they will persevere and realize their dreams."
Trump was born in Slovenia and became a naturalized U.S. citizen in 2006. She is the second first lady born outside of the United States. The first was Louisa Adams, wife of the sixth U.S. president, John Quincy Adams. She was born in London.