Two men have been charged with thermal trespassing after allegedly walking onto Old Faithful Geyser in Yellowstone National Park, Wyoming.
Kimberly Guilliams told KTMF-TV she saw the men approaching the mouth of the steaming geyser and peering inside, snapping photos with their cell phones. She said she was with her family waiting for the famous geyser to blow when she witnessed the incident, which happened on Tuesday, Sept. 10 around 9 a.m., park officials confirmed to KRTV.
Going off boardwalks in Yellowstone's thermal areas is dangerous and illegal. Old Faithful erupts with boiling hot water about once every hour.
"So this happened this past Tuesday at Old Faithfull. They even leaned more over the opening but just didnt get a photo. They were caught, reports were filed and I submitted photos to the Park Ranger. We were in total disbelief and the complete stupidity of these guys.," Guilliams wrote in a post on Facebook page called "Yellowstone National Park: Invasion of The Idiots!" along with photos of the incident.
The post appears to have since been deleted.
Park officials said the men have been charged and are set to appear in court in December. Their identities have not yet been released.
Several people have been cited over the years for wandering onto Yellowstone's most famous geyser. Several others have been seriously burned by falling or stepping into the park's thermal features.
Man Banned From Yellowstone Park for 5 Years
Last year, a man who was cited for walking too close to Yellowstone's Old Faithful was banned from entering Yellowstone or Grand Teton national parks for five years, according to reports.
Gabriel Villalva, 27, of Colorado, entered a guilty plea of disorderly conduct and foot traffic on a thermal area in Yellowstone.
Magistrate Judge Mark L. Carman sentenced him to five years of probation, and he can't enter the parks, Helenair.com reported.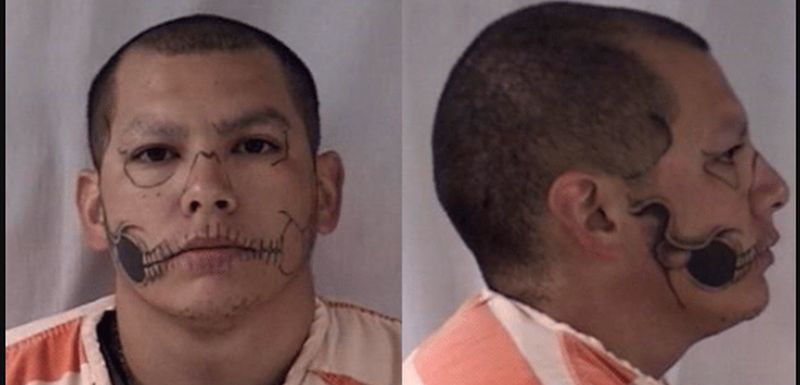 Videos showed Villalva standing several feet away from Old Faithful on Sept. 14, 2018. KDVR in Colorado reported that he was also accused of urinating into the geyser.
The man was later arrested in Cheyenne, Wyoming, during a police chase. His vehicle caught on fire in the incident.
Old Faithful "currently erupts around 20 times a day and can be predicted with a 90 percent confidence rate within a 10-minute variation," Yellowstone says on its website.
The Associated Press and Epoch Times reporter Jack Phillips contributed to this report